Food in Asia is not just about gastronomy. It is the bedrock of our cultures, the marrow of our existence, the cradle of our past and driver of our fates.
Food Lore is an anthology series, produced by HBO Asia, made by Asians about Asians, exploring the human condition via the perspective of their beloved cuisines.
It is a diverse catalogue of stories set in different Asian cities, each exploring characters going through different stages of life, as well as their personal relationships with their local cuisines.
Experience the full sweetness, bitterness, spiciness and saltiness of life in Asia.
Helmed by different directors in each country, each episode will possess a distinct voice, tone and narrative.
Here are all The Directors: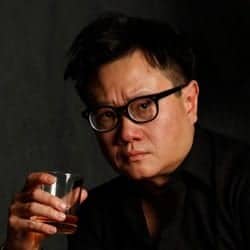 ERIC KHOO – Singapore
Multiple award-wining filmmaker and Cultural Medallion recipient
Awarded Chevalier de l'Ordre des Arts et des letters from the French Cultural Minister
His works are widely celebrated and showcased in many prestigious global film festivals, including Cannes, Berlin, Busan, Toronto, San Sebastian, Venice, Sitges and Puchon amongst many others
Be With Me opened the Directors Fortnight in Cannes 2005 and My Magic, his fourth feature, was nominated for the Cannes Palme d'Or in 2008
Won numerous other significant international awards, including the Federation of International Film Critics (FIPRESCI) Award for 12 Storeys His works have also been selected as Singapore's official entry to the Academy Awards for Best Foreign Language Film on four separate occasions Served as Jury President for several renowned international film festivals, including at Puchon, Locarno, Rotterdam and Asian Film Awards ➢ Produced several award-winning films including 15 and Apprentice.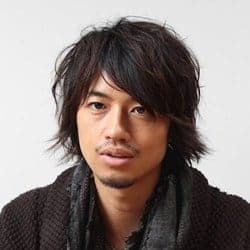 TAKUMI SAITOH – Japan
Highly prominent and prolific actor in Japan with a huge fanbase
Renowned for his performances in TV dramas and films such as Boys Love, 13 Assassins, Ace Attorney, and Kōdai-ke no Hitobito
Besides acting, he is also a well-known director, making his directorial debut in 2012 with the short, Sakurairo
Won the Identity Award at the Japanese-Serbian Film Festival and was nominated for the Digital Award at the Emmy Awards for Hannbun no Sekai
Recently released his debut feature, Blank 13, to wide acclaim

Won the Fanta Land Prize (Best Picture) at the Yubari International Fantastic Film Festival
Won Best Director Award (Asian New Talent category) at the Shanghai International Film Festival
Screened at several other international film festivals such as Bucheon, Singapore and the Toronto-Japanese Film Festival

Most recently directed the Japanese episode of HBO Asia's Original Series, Folklore.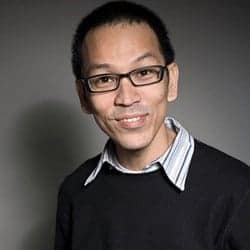 PEN-EK RATANARUANG – Thailand
One of Thai cinema's leading "New Wave" auteurs
Recipient of the inaugural Silpathorn Award (2004) by the Thai Ministry of Culture
Four of his films – 6IXTYNIN9, Monrak Transistor, Last Life in the Universe and Headshot – were Thailand's official submissions to the Best Foreign Language Oscar category
Monrak Transistor and Ploy were also screened at the Director's Fortnight at Cannes Film Festival on separate occasions
Ploy has also been awarded the prestigious Federation of International Film Critics (FIPRESCI) Award
A favourite of major film festivals, his work has also been screened at the Berlin, Singapore, Toronto, San Sebastian, Bangkok, Busan and Lyon Asiexpo film festivals amongst many others.
PHAN ĐĂNG DI – Vietnam
A leading director and trailblazer in the Vietnamese film industry
His films have been screened at numerous international film festivals such as Cannes, Berlin, Venice, Hong Kong, Moscow and Vancouver
Winner of both the ACID and SACD Awards at Cannes for his debut feature Bi, Don't Be Afraid (screened across 50 international film festivals)

Also nominated as Best Screenwriter for the 2010 Asian Film AwardsWon the prestigious Federation of International Film Critics (FIPRESCI) Award with his screenplay for Adrift Competed for the Golden Bear at the Berlin International Film Festival via his second feature Big Father, Small Father and Other Stories

His short films When I am 20 and Lotus have also been screened in Venice, Clermont-Ferrand and Vietnam, winning awards in the process.
ERIK MATTI – Philippines
Filipino's most prolific filmmaker, who is considered a master of genre films
Erik rose to prominence when his 1996 film Magic Temple became a box office success and won Best Screenplay at the Metro Manila Film Festival

His 2013 film On The Job was nominated for awards at Cannes, Puchon, Sitges, FAMAS, Gawad Urian and the Golden Screen Awards, winning several prizes in the process
Honor Thy Father was also nominated for awards at Neuchâtel, Hawaii, Metro Manila, Gawad Urian, FAP Awards and Star Awards, winning key prizes at the festivals
Seklusyon won 9 categories at the 2016 Metro Manila Film Festival, including Best Director, Best Screenplay and Special Jury PrizeSince his early success, Erik has been a mainstay at local and international film festivals:

Erik's latest action thriller BuyBust premiered at the 2018 New York Asian Film Festival to rave reviews:

"Erik Matti has delivered one of the most blistering action pictures since Mad Max: Fury Road…" – Screen Daily
"Pulsatingactionandlaceratingsocialcommentary…"–Variety
"…a rare beast… BuyBust is another strong Philippine entry…" – The Hollywood Reporter.
HO YUHANG – Malaysia
Malaysia's pre-eminent auteur with widespread recognition at international film festivals
His feature Rain Dogs was the first Malaysian film screened at the Venice Film Festival and won him the New Talent Award and Best Director at Hong Kong Asian Film Festival and Festival of the Three Continents respectively
Yuhang's debut feature Min won the Special Jury Prize at the Festival des 3 Continents in Nantes, France, and At the End of Daybreak also received the NETPAC Award at the Locarno Film Festival
His other features and shorts Sanctuary, As I Lay Dying and Mrs K have also won awards at many prestigious international film festivals and he was awarded the Financial Times Emerging Voices film award for Trespassed
Most recently, Yuhang also filmed the Malaysian episode of HBO Asia's horror series Folklore .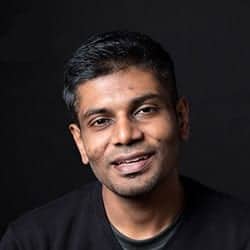 DON ARAVIND – India
Dynamic Singaporean director with extensive experience in television, commercial and independent film content
Directed and written over 25 short films, many of which have received major accolades at prestigious international film festivals

– Sakkarangal was a prize winner at the Winton Train International Film Festival (Prague) and was screened at the BRNO16 Film Festival
– Ren Shao won Best Short at the ASEAN International Film Festival and Vote received the Best Director and Best Screenplay at Cine65
– Uncalled received Special Mention at the NOKIA RESFest10 Handheld Cinema Competition

His latest series Drive competed in the Short Forms Competition of the Series Mania International Festival in Lille, France, while his short film Angel was recently screened at the 28th Singapore International Film Festival.
BILLY CHRISTIAN – Indonesia
Fast-rising young genre Writer-Director from Indonesia with a diverse repertoire of works
His most recent horror features They Who Are Not Seen and Tuyul: Part 1 were selected for the 2018 Scream Asia Film Festival and awarded Best Horror Film in the 2016 Winter Film Festival respectively
Billy's debut feature Hi5teria and short film Dear My Daughter were screened at the Puchon International Fantastic Film Festival, while his feature Blue Blood received the IT PROJECT Award from NAFF (Network of Asian Fantastic Films)
His diverse feature filmography includes: LGBT drama omnibus Sanubari Jakarta, action comedy The Legend of Trio Macan, teen drama Sophie's 7 Secret Missions, and the first Indonesian zombie flick Zombie Village.