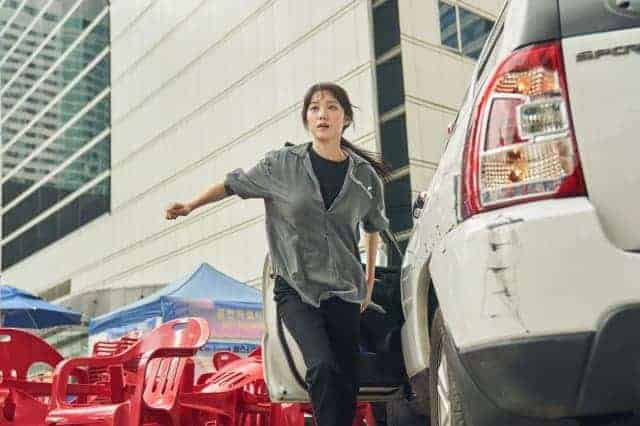 The times are a-changin' with more and more female-centric action films. Films like "The Villainess", "A Special Lady" and this year's "No Mercy" have flipped the genre on its head with engaging plots backed by its solid female leads. Director Jung Da-won's new film "Girl Cops" takes the once exclusive-to-male genre of buddy-cop action comedies with a female duo of characters getting together to bash baddies and fight crime.
Synopsis
Mi-young was a once-legendary female police officer who used to work on the police squad, but moves to the Public Service Center after getting married. Ji-hye, her sister-in-law, is a rookie detective who gets assigned to the same Public Service Centre after she causes trouble. The two team up to solve a case when a revenge porno victim commits suicide.
Ra Mi-ran ("Sympathy for Lady Vengeance", "Intimate Strangers"), whose impeccable comic timing we saw recently in last year's "The Dude Inside Me" and in many k-dramas over the years, stars as Mi-young. She is joined by fellow k-drama regular actress Lee Sung-kyung, whose only film credit so far is last year's "Love+Sling". Backed by CJ Entertainment, the film is set to release in South Korea in May, 2019.