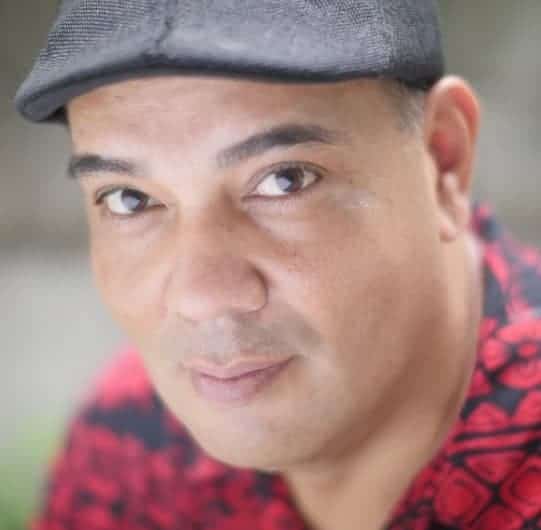 With over 25 years of experience working in Hollywood as a stunt performer and action actor, Sonny's career has led him to reinvigorating the action genre in the Philippines as an action director and producer with a focus of bringing international productions to film in the country. In addition, future projects in development are slated to film in Asia and Europe.
On the occasion of "Maria" premiering at Netflix May 17, we talk with him about his training, his experiences working in Hollywood and in the Philippines, Anna Curtis and Cristine Reyes, Erik Matti, and about his approach on the particular film.

How did you first enter martial arts? What kind of training did you receive and how is your training program at the moment?
I started martial arts training in 1975 in Shorin Ryu Karate. My main martial arts style is a hybrid system of Karate, Judo/Jujutsu, Kenpo, Boxing (Chinese, Western) called Kajukenbo-Wun Hop Kuen Do. I've trained for a number of years in Capoeira but now specialize in Filipino Martial Arts.
How did you end up working in movies?
In 1990, I randomly went to audition for a live stunt show at Universal Studios Hollywood. I got the part and the entertainment bug hit me. I knew if I was to succeed, I really had to take classes. So I took acting classes, trained with veteran stunt performers, and also took dance classes. For a good number of years, I did all three: acting, stunts, and professional dance.
How was the experience of working in Hollywood, and how different is it than working in the Philippines? Any memorable stories from this enormous career? Are there any individuals from the many you have cooperated with that stands out for you?
It's a roller-coaster ride. I'm really fortunate to have worked on so many great projects. The difference between working in the US and the Philippines is standards of quality and procedures. As a Screen Actors Guild Member, there is a standard rate of pay and productions have to follow rules and regulations of working conditions. That is non-existent in the Philippines. Though I'm trying to incorporate some of those same procedures and better pay for the stunt community on projects I work on in the Philippines. A few memorable moments are: dancing with Michael Jackson in Budapest, doing a highfall onto a car rooftop and crushing it on "Hawaii Five-0", and shooting scenes in Cambodia for "Act Of Valor". Everyone I have worked with I have learned from but those who I consider teachers are: Mark Dacascos, Koichi Sakamoto, Ron Yuan, Andy Cheng, and Jeff Cadiente.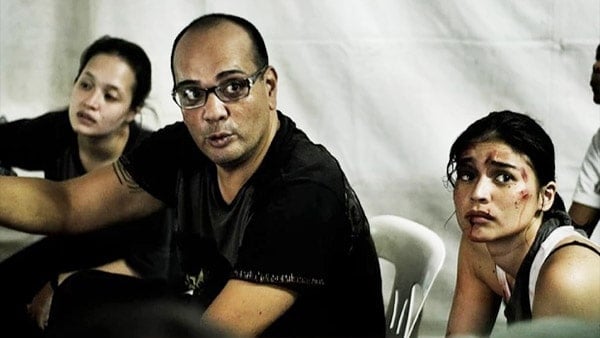 How are the stunts designed and performed nowadays? I recently read Jackie Chan's autobiography, and at the time he was young there seemed to be no regards for safety. In general, how difficult is it working as a stuntman? Do you feel you have to be a bit "crazy"?
Depends on the kind of stunt needed. If talking fights, then I work from the director's storyboards and notes on how he envisions it. It starts with actors training. Then I create the choreography and test it with the stunt team to see if it works or needs to be reworked. I shoot a previsualization of the action and show the director to use as a template. In countries such as the US, Canada, and UK, working as a stuntman can be a great career, but most people certainly have to pay their dues, so stunt coordinators can get to know who they are and their skill sets. In developing countries, the pay for stunt performers isn't very high so I know for them it's a struggle. For me, as a stunt coordinator/action director, safety is the number one priority. Doing stunts doesn't mean being a daredevil, though it certainly takes guts and toughness. We try our best to minimize risks as much as possible.
How was your experience in working with Erik Matti in "Buybust"?
Loved it. One of the toughest projects I've worked on but well worth the experience. Erik practically gave me free reign to create and direct all the action so long as it supported his vision and the story. And he fought for the action scenes to be done properly, not rushing them despite knowing it was costing more financially.
How was your cooperation with Anna Curtis in "Buybust" and Cristine Reyes in "Maria"? How did you train them and how did you guide them for the action scenes? Is it very different working with female actors than with male ones?
Anne already had months of FMA and gun training before I came aboard "BuyBust". Plus, she had a day time variety show she hosts so my training time with her was limited to specific screen fighting principles that would be used throughout filming. With Cristine, her schedule for "Maria" was more open, so I got to train her specifically for moves she would do. In both cases, I was given time to rehearse them prior to the actual shoot days of the action. That's not common in the Philippines, because the action genre hasn't been prevalent for over a decade. So many inexperienced directors think the action can be created and rehearsed on the spot. For me, it is the same either I work with or women
What kind of martial arts did you use in "Maria"? In general, can you describe the procedure you follow to create the action choreography in a movie? Do you usually direct those scenes or the director?
I primarily used FMA elements for the bladed/empty hand fights but used whatever I felt suited each character while considering all the actors' capabilities. Directing the action scenes is totally the director's call. If he wants me to do it, then I do. If not, then I stand back and suggest things if I see how it's being shot can be better or enhanced. Again, using the previz I created is a huge plus.
The sequence in the night club and the final one in the rain are the most impressive in the film. Can you give us some details about the way you worked on them? And how about your fight with Germaine De Leon?
For the nightclub fight, we referenced the restroom fight for "Mission Impossible: Fallout" and the bathhouse fight in "Eastern Promises". I also drew inspiration from a restroom fight in "Angel Of Death" starring Zoe Bell. The finale fight was more about the feel rather than technique or moves. The MMA fight with Germaine (Ivan), I actually had to step in because an issue came up with the stunt performer who was supposed to do it. But in all instances, I try to put a sense of realism into the fights where no one is superhuman and doesn't get hit, hurt, or tired.
Are you working on any new projects at the moment?
There are a few projects I'll be doing with Pedring this year as well as other projects I've been approached to shoot with preproduction starting this month. I'm currently writing two scripts which I plan to produce/direct early next year. One is martial arts/action. The other will be a surprise.