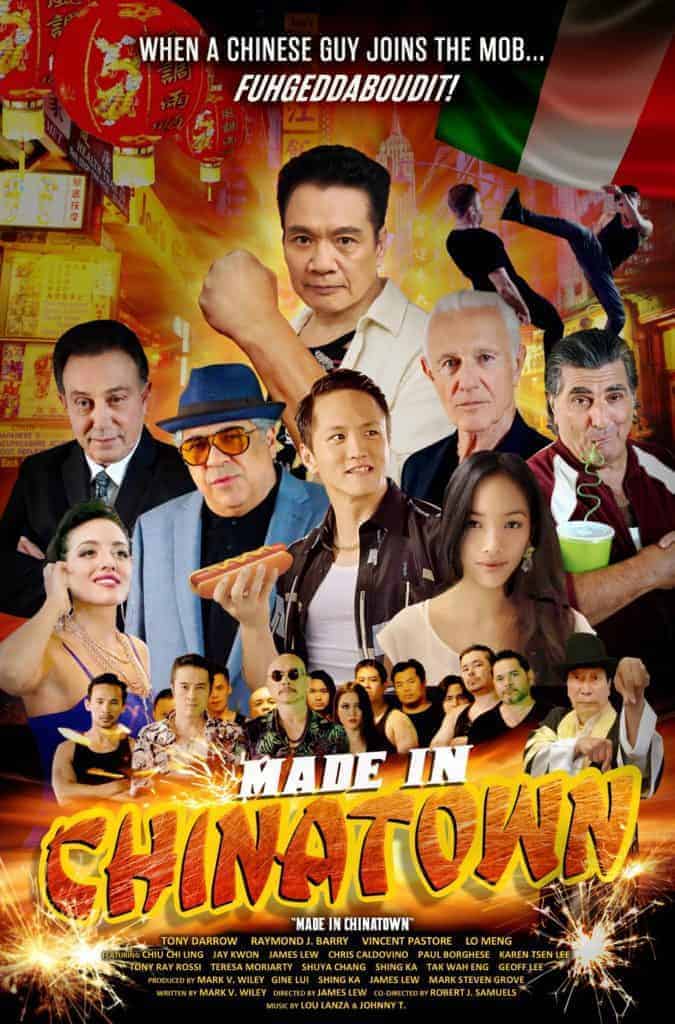 Directors James Lew and Robert Samuels have completed production on their most recent film "Made In Chinatown." The mobster comedy film follows the conflict between the Triad and the Mob. Caught between the conflict is "Vinny" Chung, played by Jay Kwon. Who while chasing his romantic interest, is also tasked with breaking up the mafia. The production boasts a large cast and crew from both America and Asian cinema, which we originally covered when the project was first announced.
The film is set to make it's debut this year. A trailer for the production has been provided by Tambuli Media and can be viewed below.
Synopsis
Despite being Chinese, young "Vinny" Chow embarks on a personal quest to join the Italian mob so he can get the girl of his dreams, Tina Di Pocco, who only dates Wiseguys. In his many attempts to prove himself mob-worthy, Vinny is drawn into a web of intrigue instigated by New York's dirty crime commissioner Sean O'Greedy, who is playing all the mob bosses against one another.
Along with his friends Joey Risotto and Lawrence, Vinny is recruited by special agents Johnson & Johnson to infiltrate the mob. He must impersonate The DON to gather evidence that could take down the entire New York Crime Syndicate down once and for all. (Official)