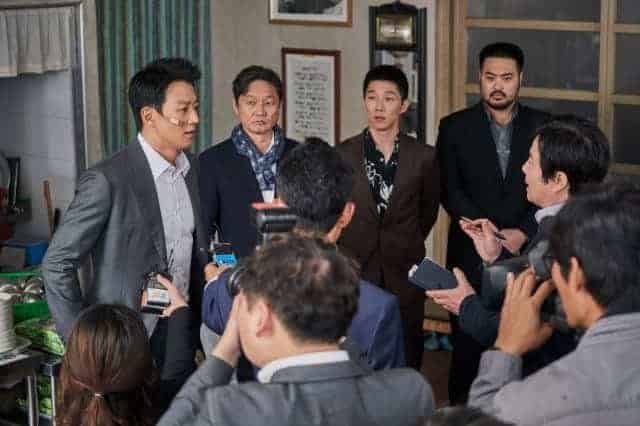 2017's smash hit "The Outlaws" propelled its lead Ma Dong-seok into superstardom and established its debutant director Kang Yoon-sung as a talent to watch out for. While he is already signed on to direct a sequel to his debut feature, his sophomore film "Long Live the King" is set to release soon.
Synopsis
Jang Se-chool is a gangster boss. He has been in love with Kang So-hyun for the past 3 years, even though she tries to push him away. One day, in order to make him give up on her, Kang So-hyun tells him that she wants to be a first lady. Jang Se-chool is confused by her comment. Meanwhile, his friend Jung Choon-taek is a death row convict. His friends tells him that his execution date has been set. Nobody can save him except, possibly, the South Korean president. To marry Kang So-hyun and to save his friend, Jang Se-chool decides to become the president.
The film, based on Kang's own script which adapts a popular webcomic series, stars Kim Rae-won as Jan Se-chool. This will be the third time he plays a gangster, after "Gangnam Blues" and "Sunflower". Joining him is Won Jin-ah ("Steel Rain", "The Age of Shadows") as his love interest Kang So-hyun and Jin Seon-kyu ("Extreme Job", "The Outlaws"). The film will release in South Korean cinemas in June, 2019.