With a final wave of programming, the 2019 edition of the Fantasia International Film Festival has now released its full lineup, featuring over 130 incredible features from across the globe.
Fantasia International Film Festival
Montreal, Quebec – July 11 to August 1
In addition, the festival is also very proud to announce a record number of repertory titles, its esteemed 2019 jury, a horror film location bus tour through Montreal, and exciting, one-of-a-kind live events with producer Edward R. Pressman, "First Blood" director Ted Kotcheff, and iconic horror host Joe Bob Briggs.
Japanese horror icon "Sadako" will open fantasia 2019!
Twenty years ago, Fantasia celebrated the North American Premiere of Hideo Nakata's "Ringu" and its sequel, which led to Dreamworks acquiring the franchise and is largely seen as having been the birth of J-Horror in the West. This Summer, the festival is proud to open its 23rd edition with the series' latest sequel, "Sadako" (North American Premiere), which also marks the return of director Nakata to his beloved franchise. One of cinema's scariest characters is back on the big screen, and you'd better prepare yourself in case she and her young acolyte decide to crawl out of it. "Sadako" cleverly respects all of the elements that made Koji Suzuki's novels so successful, but brings in a host of new elements that will revive J-horror for an all-new generation of terrified moviegoers.
Let's have a look at all the Asian Titles by Country:
CHINA
Shadow by Zhang Yimou
She by Shengwei Zhou
White Snake by Amp Wong
CHINESE SHORTS
The Six by Chen Xi, An Xu
Spirit of the Drowning Girls by Runze Cao
Hosted by Director and Screenwriter Cao Runze
HONG KONG
The Boxer's Omen by Kuei Chih-Hung
Full Contact by Ringo Lam
G Affairs by Lee Cheuk Pan
Hosted by Directors Lee Cheuk Pan and Actors Chan Hanna and Li Yam San
Master Z: Ip Man Legacy by Yuen Wo-Ping
Missbehavior by Pang Ho-Cheung
INDIA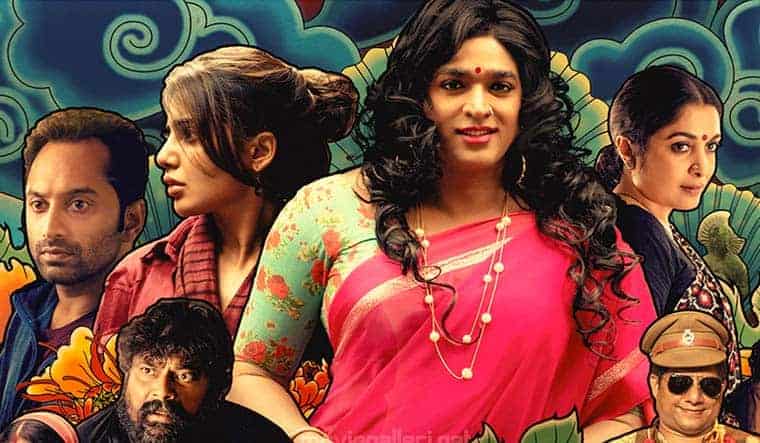 Kinara by Kalp Sanghvi, Upamanyu Bhattacharyya
Super Deluxe by Kumararaja Thiagarajan
JAPAN
21st Century Girl by U-ki Yamato, Yoko Yamanaka, Yuka Yasukawa, Hana Matsumoto, Momoko Fukuda, Kanae Higashi, Aimi Natsuto, Risa Takeuchi, Rin Shuto, Yukari Sakamoto, Ayaka Kato, Aya Igashi, Yuka Eda
Almost a Miracle by Yuya Ishii
And Your Bird Can Sing by Sho Miyake
Brave Father Online – Our Story of Final Fantasy XIV by Teruo Noguchi, Kiyoshi Yamamoto
Hosted by Director Kiyoshi Yamamoto
Cencoroll Connect by Atsuya Uki
Chiwawa by Ken Ninomiya
Dance With Me by Shinobu Yaguchi
Hosted by Director and Screenwriter Yaguchi Shinobu and Producer Kaneko Ryo
Dare To Stop Us by Kazuya Shiraishi
Day and Night by Michihito Fujii
The Fable by Kan Eguchi
Fly Me to the Saitama by Hideki Takeuchi
Garo – Under the Moonbow by Keita Amemiya
Hosted by Director Keita Amemiya
Gintama 2: Rules Are Made to Be Broken by Yuichi Fukuda
Hard-Core by Nobuhiro Yamashita
Human Lost by Fuminori Kizaki
The Island of Cats by Mitsuaki Iwago
It Comes by Tetsuya Nakashima
Kingdom by Shinsuke Sato
The Legend of the Stardust Brothers by Makoto Tezuka
Hosted by Director Makoto Tezuka
Promare by Hiroyuki Imaishi
The Relative Worlds by Yuhei Sakuragi
Ride Your Wave by Masaaki Yuasa
Sadako by Hideo Nakata
Stare by Hirotaka Adachi
Tokyo Ghoul 'S' by Takuya Kawasaki, Kazuhiko Hiramaki
Twilight by Yutaka Yamamoto
We Are Little Zombies by Makoto Nagahisa
The Wonderland by Keiichi Hara
JAPANESE SHORTS
Stories Floating on the Wind by Nao Yoshigai
Tempura by Ujicha
Shishigari by Kiyotaka Oshiyama
Hosted by Director et Screenwriter Kiyotaka Oshiyama
My Little Goat by Tomoki Misato
The Pear and the Fang by Nao Yoshigai
A Japanese Boy Who Draws by Masanao Kawajiri
The Girl from the Other Side by Yutaro Kubo, Satomi Maiya
Grand Bouquet by Nao Yoshigai
Hottamaru Days by Nao Yoshigai
The House Rattler by Shinobu Soejima
The Death Vendor by Jeon Jinkyu
Hosted by Director Jeon Jink-yu
Fluffiction by Imazu Yoshiki
UNK by Makoto Tezuka
KAZAKHSTAN
Night God by Adilkhan Yerzhanov
PHILIPPINES
Mystery of the Night by Adolfo Borinaga Alix Jr
Hosted by Director Adolfo Alix Jr. and Actors Solenn Heussaff and Benjamin Alve
Ode to Nothing by Dwein Ruedas Baltazar
Hosted by Producers Kritz Anthony Gazmen and Olivia Lamasan
SOUTH KOREA
Another Child by Kim Yoon-seok
Hosted by Producer Lee Dong-ha
The Death Vendor by Jeon Jinkyu
Hosted by Director Jeon Jink-yu
Door Lock by Lee Kwon
The Dude in Me by Kang Hyo-jin
Extreme Job by Lee Byeong-heon
The Gangster, the Cop, the Devil by Lee Won-tae
Hit-and-Run Squad by Jun-hee Han
House of Hummingbird by Kim Bora
Hosted by Director Kim Bora
Idol by Lee Su-jin
Maggie by Ok-seop Yi
Hosted by Director Yi Ok-seop Yi and Producer Koo Kyo-Hwan
Miss and Mrs. Cops by Jung Da-won
Money by Park Noo-ri
The Moon in the Hidden Woods by Takahiro Umehara
No Mercy by Lim Kyoung-tack
Hosted by Director Lim Kyoung-tack and Producer Han Man-taeg
The Odd Family: Zombie on Sale by Lee Min-jae
The Wrath by Yoo Young-seon
SOUTH KOREAN SHORTS
Another by Yeon Park
Hosted by Director and Screenwriter Park Yeon
Mira by Park Sae-mi
My Moon by Lee Eusong
Rainy Season by Kim Se-yoon
Hosted by Director Jung So-young
The First Class by Kim Myung-eun
Hosted by Director Kim Myung-eu
Balloon by Shin Hyun-woo
Barchestra by Han Seong-heun
Hosted by Director Han Seongheun
Clover by Lee Sol-hee
TAIWANESE SHORTS
Goldfish by Fish Wang
Tag Along by Pu-Yuan Cheng
THAI SHORT
Ratri by Jeremy Rubier
The Full Programme can be found on the Official Website