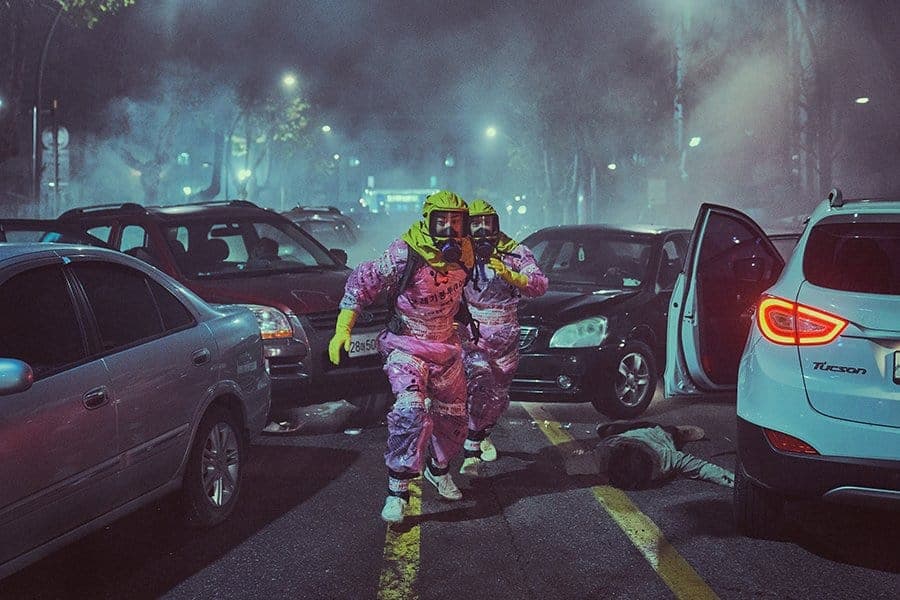 Jo Jung-suk has had busy but a mixed bag of a year in 2019. He opened the year with the high stakes "Hit-and-Run Squad", which came with high expectations but got a lukewarm reception from the audience, while his on-going kdrama "Nokdu Flower" started off promisingly, but lost steam as it went on. Now, halfway into the year, he stars in Lee Sang-geun's debut film "Exit".
Synopsis
Young and jobless Yong-nam throws a 70th birthday celebration for his mother at a convention hall. There, he meets Eui-joo, who graduated form the same university as him. At that time, poisonous gas spreads throughout the city and together, they must escape the city that has been terrorised with the poisonous gas.
The trailer promises a fun, humorous tone for a disaster movie, for a change. The film also stars actress and K-Pop star Yoona ("Confidential Assignment", Girls' Generation member) as well as veteran actors Go Doo-shim ("My Mother the Mermaid") and Park In-hwan ("The Quiet Family") and is expected to hit South Korean cinemas in July, 2019.