The first announced guest of the 13th edition of the Five Flavors is Fruit Chan. The diector will be in Warsaw for the Master Class accompanying the retrospective of his films. This will be the first opportunity in Poland to meet this rebellious and always up-and-coming artist and see the key films for the period of Hong Kong's handover to China.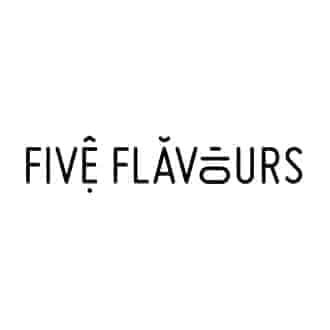 Coincidentally (or maybe not), Asian Movie Pulse is about to start a new "Fruit Chan Project" in which we will review the whole body of work of the Hong Kong Maestro.
Director Fruit Chan appeared in Hong Kong cinema in the second half of the 90s as an independent artist. The groundbreaking "Made in Hong Kong" – shown at the 11th Five Flavours in 2017 – had no budget or stars and was filmed on leftover film stock. But the picture had something that was more and more often lacking in Hong Kong films – the soul and the furious energy of the vibrating city that was soon to be returned to China.
The authenticity of "Made in Hong Kong" delighted audience, the film became a sensation and won many prizes, opening the way for Chan's future career. His following films show Hong Kong and its inhabitants at the threshold of epochal changes. Chan willingly and with great sentiment looks at people from the margin of society, including criminals. However, this is a much more intimate look at gangsters than the one his older colleagues such as John Woo and Ringo Lam got the audience used to.
The complicated relationship between Hong Kong and China is the background of his famous trilogies of the late 1990s: the "Trilogy of Transformation" and the "Trilogy of Prostitution". Fruit Chan returned to the subject of Hong Kong's identity in 2018 with the film "Three Husbands", which we will show as part of his retrospective. The mixture of unrestrained imagination, black humor and social commentary is sometimes shocking, but his cinema certainly remains uncompromising.
In 2004, Chan was invited to participate to the horror trilogy "Three … Extremes" in the excellent company of Takashi Miike and Park Chan-wook. His segment was also released separately under the title "Dumplings" and heralded a turnaround to more mainstream cinema. "Dumplings" will also appear in the program of the 13th edition of Five Flavours.
The retrospective of the films by Fruit Chan and his Master Class will be accompanied by the premiere of a book entirely dedicated to Hong Kong cinematography after 1997, in other words the moment when Hong Kong was handed over to China. The monograph devoted to Hong Kong will be our second publication devoted to Asian cinematographies, after "A Quiet Explosion" published on the occasion of the 10th Five Flavours.
The 13th edition of the Five Flavours Film Festival will take place November 13-20, 2019. Festival passes will be available from August. More info can be found on the Official Website.