The 2019 Fantasia International Film Festival, now entering its third week, announces the award winners of its monumental 23rd edition. The victors were chosen through the deliberation of juries assigned to each competition, and were announced at a live ceremony on 21 July 2019.
Lee Su-Jin's IDOL takes top honours, nabs fest's coveted Cheval Noir Award for Best Feature
CHEVAL NOIR AWARD – Feature Films
The jury, presided over by Annick Mahnert (producer and festival programmer, Fantastic Fest and Sitges Film Festival), and comprised of Shaked Berenson (producer, IFTA board member), Amy Darling (producer and festival organizer, Calgary Underground Film Festival), Miles Finberg (Director of acquisitions, Samuel Goldwyn Films), and Maurizio Guarini (composer), awarded the following prizes:
Best Film: IDOL (d. Lee Su-Jin)
In a statement, the jury noted, "From start to finish, IDOL is an incredibly well-made film. We were struck by the great screenplay, performances, and directing."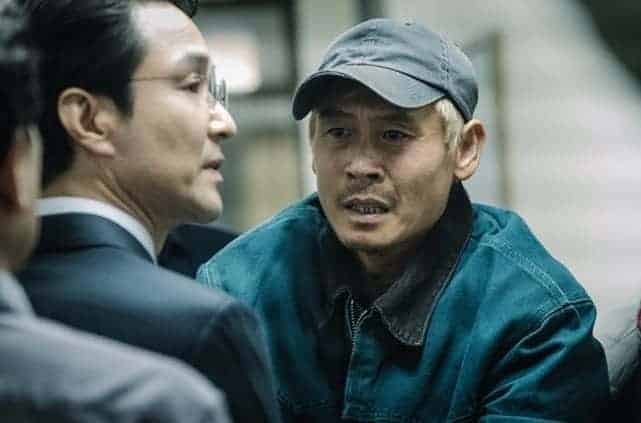 Best Actor (tie): Han Seok-kyu and Sul Kyung-gu (IDOL)
"Both actors brilliantly go through a wide range of emotions while their lives are colliding and collapsing, making these doomed characters extremely believable."
NEW FLESH AWARD – Debut Films
The New Flesh Jury, presided over by Onur Tukel (director, screenwriter, actor, painter), and comprised of Jonathan Barkan (Editor-in-chief, Dread Central), Ariel Fisher (writer, editor, podcaster), Susan Curran (COO, A71 Entertainment), and Kyle Greenberg (Director of theatrical marketing and distribution, Gunpowder & Sky), awarded the following prizes:
Special Mention: MAGGIE (d. Yi Ok-seop)
"A lost ring, a set of anonymous sex x-rays, spontaneous sinkholes, a relationship that ends because of a precarious flight of stairs… all of it converging to form a charming parable about life. It's existential and adorable. It's fanciful and funny. It's narrated by a catfish. It signals the arrival of a very talented director, whose work I'm going to be following closely. Yi Ok-seop is a filmmaker with a very distinct voice."
Special Mention: ANOTHER CHILD (d. Kim Yoon-seok)
"Beautifully written. Beautifully acted. Masterfully directed, ANOTHER CHILD is about two families who are struggling through an unexpected pregnancy that threatens to break their homes apart. This small foetus struggling to stay alive becomes a symbol of destruction, futility, and, of course, hope. It focuses on the women of the story, two mothers and two daughters, and beautifully balances conflict and empathy. It's the kind of movie that will have you laughing out loud in one scene and crying like a baby in the next."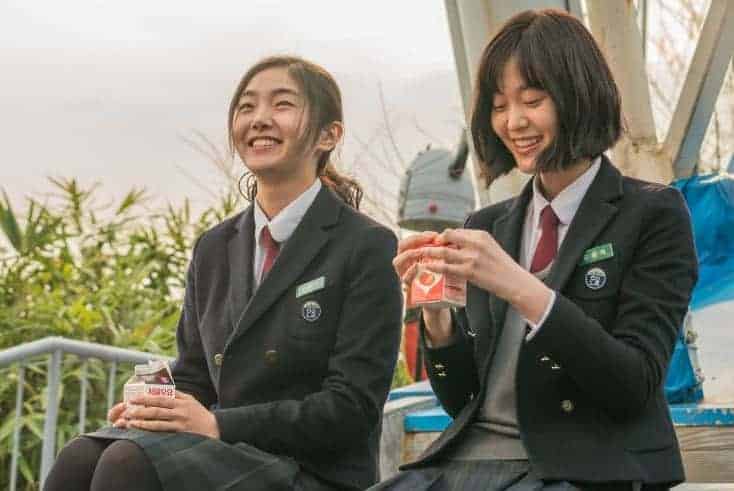 AXIS: SATOSHI KON AWARD FOR EXCELLENCE IN ANIMATION
The Axis Jury, presided over by Diana Tapia Munguia (production assistant, Cinesite Studios; marketing and PR chair, Women in Animation Montreal) and comprised of Alaska B (drummer and leader, Yamantaka and Sonic Titan) and Julien Deragon (3D animator, RodeoFX) awarded the following prizes:
Best Animated Feature: RIDE YOUR WAVE (d. Masaaki Yuasa)
In a statement, the jury stated they would like to grant the award of best animated feature film to the Japanese film, "for its magical realism and surprising storytelling," and adds, "This seamless hybrid of 2D and 3D lively animation, with pastoral scenery and water as its main character, will take you on an emotional ride."
Special Mention (Feature): HUMAN LOST (d. Fuminori Kizaki)
"The Satoshi Kon Jury would like to give a special mention to the feature film HUMAN LOST. With its strong worldbuilding and a gritty vibe reminiscent of 90s anime, this nihilistic film will make you reflect on how far science can go before stripping down your humanity."
Best Animated Short Film: THE FIRST CLASS (d. Kim Myung-eun)
The jury noted, "This shockingly, horrifying South Korean short film will catch you off guard using a universally understandable aesthetic and an original approach."
AQCC-CAMERA LUCIDA
The AQCC-Camera Lucida Jury, comprised of Andrew Todd (writer, filmmaker, composer), Donato Totaro (editor-in-chief, Offscreen), and Elijah Baron (film critic from 24 Images and translator) offered a special mention to short film director NAO YOSHIGAI for "her child-like recreation of a corporal experience of the natural world."
ACTION!
The ACTION! Jury, comprised of Jean-Philippe Bernier (cinematographer and composer), Andy Bélanger (comic artist and illustrator), and JF Lachapelle (stuntman and stunt coordinator), awarded the ACTION! Prize to Kan Eguchi's THE FABLE, stating Junichi Okada and cast create a wonderfully refreshing take on classic Japanese assassin films," and add that "THE FABLE is a perfect merger of powerful action and endearing Japanese humour." They jury also gave a special mention to Yuen Woo-Ping's MASTER Z: IP MAN LEGACY.
VR
The VR Jury, presided over by Érik Canuel (director), RKSS – Yoann Whissell, Anouk Whissell, and François Simard (writers and directors), and Martin Girard (screenwriter) awarded the following prizes:
Special Mention – Best Immersive Nightmare: THE REALM BELOW (d. Souichi Umezawa)