Compared to his other works, Rashid Masharawi's urban comedy about a good man having an extremely bad day "Laila's Birthday" (2008) seems less political. And it is less about politics and more about human relations, but it is not completely devoid of it. Frankly, it cannot be: it is portraying the life in West Bank under the Israeli occupation, with checkpoints outside of city borders, helicopters above the citizens' heads and constant threat of war and violence coming from the outside and the inside. But on the ground level, it is absurd more than anything else.
Watch This Title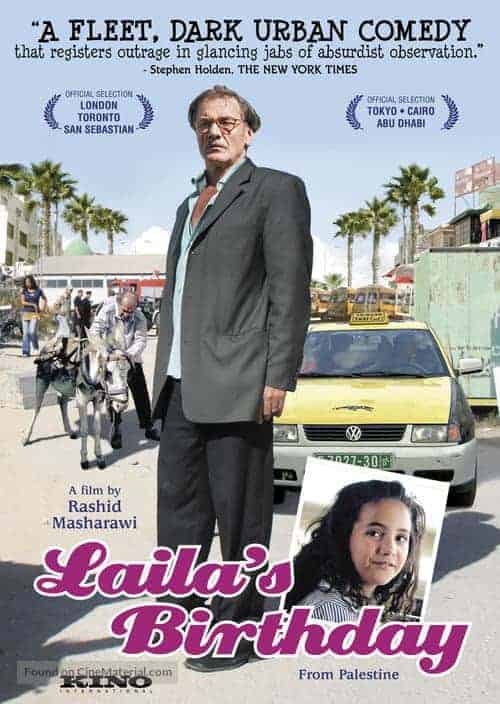 Abu Laila (Mohammed Bakri) wakes up in fright early in the morning, says goodbye to his wife (Areen Omari), leaves the home in bad mood and drops off his daughter Laila (Nour Zoubi) at school. It is a very special day, the daughter's birthday (hence the title) and Abu is tasked with a "simple" assignment to come home earlier than usual and to buy a present and bring the cake on his way. But the daily life of a taxi driver in Ramallah is never that simple and on the way, he would witness some absurdities and get in trouble.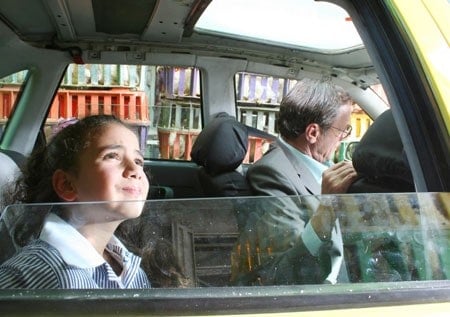 Abu was not always a cab driver. Somewhere abroad (unspecified where exactly) he was a judge and he still waits for his appointment in the Palestine judicial system. It seems to be dragging for so long, so Abu, in order to survive, drives a taxi for his brother in law's company. His manners are not the ones of a regular cabbie, he is always dressed sharply, he speaks in a measured way using well chosen words and tone of voice, just like an intellectual is supposed to. He also enforces strict rules: no weapons and no smoking in his car, no rides to the checkpoint, seatbelt is mandatory. However, his customers do not always like it.
As it is the case with road movies confined to a certain area, the structure is largely episodic, therefore making the film a bit uneven, and Masharawi, working on his own script, takes a significant chunk of time (the movie clocks just 71 minute with credits) to get the things in gear. But once he does it, the ride is emotional, absurd, darkly funny and heartfelt, exposing the side of Palestine life that we are not able to see in the news reports.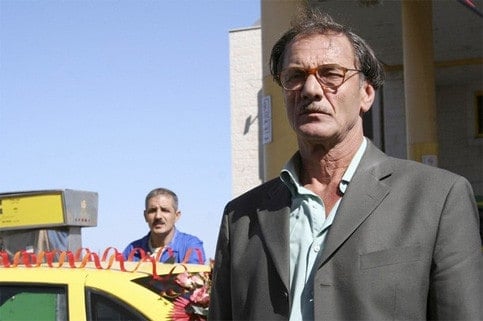 Mohammed Bakri, glimpsed more recently in "Wajib", "American Assassin" and the TV series "Homeland", is in literally every scene and almost every frame throughout the film, but he has a strong screen presence and the ability to dominate the frame in a discreet fashion. He is rarely alone on the screen, usually he is engaged in conversations with other people and he has to channel a variety of moods and emotions. The transformations his character presents over the course of the film are done in a smooth fashion.
Masharawi shows a level of mastery in composing the shots and scenes not to be monotonous and repetitive, and persistence to discreetly weave some social and political commentary in the fabric of the film. He is also smart regarding the use of soundtrack by Kaies Sellami that combines the traditional rhythm with the influences from the west, the acoustic sounds and the electric guitars, to fill in the gaps and to put the viewer in the right mood and emotion.
"Laila's Birthday" is a pleasant surprise, as it packs a lot of technique and punch in a seemingly safe genre form of an endearing little absurd comedy.