For the past decade, Kan Eguchi has earned acclaim for his advertising and TV drama direction; in 2018, he made his feature debut with Riding Uphill, about professional bicycle racers. Eguchi won top awards for three years running at the Cannes Lions International Festival of Creativity, was named a "Director to Watch 2009" by Boards magazine (Canada), and served as a judge of America's Clio Awards from 2010-2013. In 2013, he directed Japan's successful PR film pitch for the Tokyo Olympics, as well as his first TV drama, Mentai Piriri, which swept Japan's broadcast awards. He went on to direct more TV dramas, one of which, The Song of the Dragonlike Soul, proved a surprise hit on DVD release. Even more surprising: the hilariously deadpan brilliance of Eguchi's second feature, the comedy actioner The Fable.
On the occasion of The Fable screening at New York Asian Film Festival, we talked with the director about comedy and its appeal, the last action sequence, Jackal Tomioka, Yuya Yagira and other topics.
The film begins as a comedy but becomes more serious as the story progresses. Why did you choose this approach?
So, I think it came from an awareness of Japanese audiences, although maybe it is true for American audiences as well, but I feel like comedy has a lower threshold, and it is easier to motivate audiences to go to the theatre for a comedy. Additionally, it is easier for the audiences to enter the world of the film as well as empathize with the characters. Also, this was one of the missions of the production company, to avoid an R rating for the film, in order to appeal to a wider audience. However, it is a story about an assassin, so as the story moves on, it does become more serious.
The initial scene looks like a parody of the US "Ghost in the Shell" movie. Is that what you were trying to do? In general, would you say that The Fable is also a kind of parody?
I love the original Ghost in the Shell anime, but I have not seen the American live action film. However, I do think there are a lot of elements of parody on "The Fable"
The action sequence at the end of the film is the most impressive part of the movie. Can you give us some details about how you shot it? In general, how was your cooperation with the action choreographer?
The last actions sequence lasts for 20 minutes and it was important for me to have a good volume there at the end, as an action movie. Having seen past action movies, 20 minutes is long, so even if people are working really hard to do the action, as a viewer, you can get bored. We were really aware of that, so even if there is a big volume to it, we wanted to make sure that it was thrilling at every moment, that there is tension throughout. The sequence is divided in a four-part structure. The first part is when the drawbridge falls down and the intention of that scene was similar to "Mission Impossible", when Tom Cruise is falling with a wire. I wanted to have a big visual for that moment and get the most memorable moment in terms of action in the film. The next part is when the masses attack Akira, and that part is actually influenced by Korean movies. I approached that as to put much pressure on Akira, whose purpose is not to kill anyone.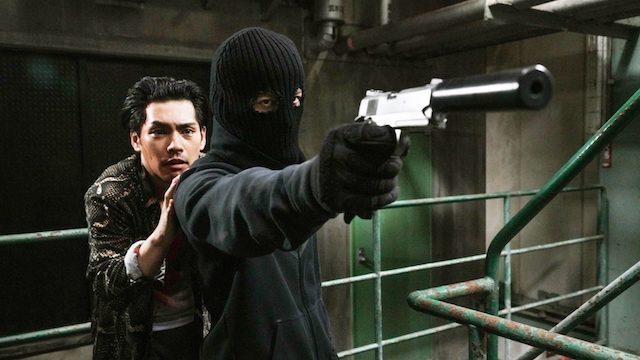 In that way, I thought about the function of each of the four parts of the sequence, so I worked with Allen Figlarz, a French choreographer who has worked with Luc Besson in the past (in "Lucy"). He is someone who has been in combat, so he is really good in doing military-like, very realistic action choreography, and he had all the actors, including Junichi Okada, master the basic movements. Therefore, he created this reality through the action choreography. And the last part, the fight between Akira and Fudo, Okada came up with it. The actor who plays Fudo, Sota Fukushi, and Okada have this master-student relationship when it comes to action, so they came up with it instead of us. That is why there was more love and passion about it, it was better than what we had. So, Okada led and we tried to figure out how to shoot what he was doing in the best way. As a result, by having all those different scenes and styles of action, it made our fight sequences unique.
I found that the Jackal Tomioka concept is one of the funniest in the film. Can you give me some details about this part?
I was actually curious how this element would play out for American audience. The Jackal Tomioka aspect is a very important element that was transferred from the original manga, it is the only part that allows Akira to laugh for real, from his heart. Akira is the only one who thinks Jackal Tomioka is funny, everyone else thing he is not. In Japanese, it is called the art of "bombing a joke", it is when there is no laughter, a silence, or some awkward laughter, and that is what kind of humor this concept was about.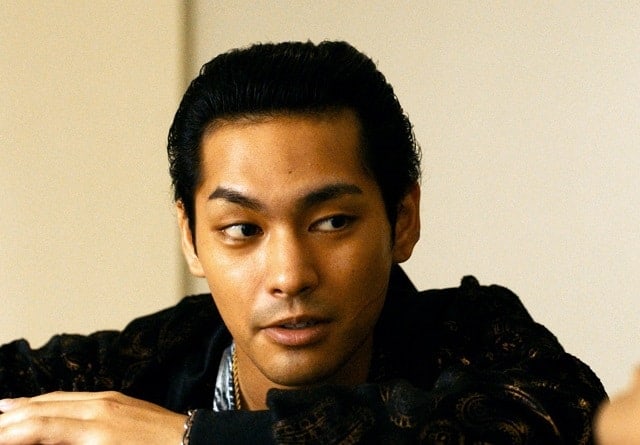 How was your cooperation with the actors and particularly Junichi Okada, Sota Fukushi and Yuya Yagira?
As I said before, the first two are very close, Okada is kind of a mentor for Fukushi, so the love between them was actually transferred to the action scene at the end. Yuya Yagira was really motivated and passionate about this role. He is someone that everyone has an eye out right now, so I think for everyone there was this sense of competitiveness, to not let him steal the scene from them.