Most of the times, and particularly in the West, when one refers to Asian cinema, one usually talks about Japan, S. Korea and the Sinophone world. However, the more I deal with the cinema of the Philippines, the more I feel that the country's filmography deserves a place in the particular discourse, both for its past (Filipino cinema actually experienced two "golden ages", one after WWII, which I know nothing about and one in the 70s, which I know a little, just Lino Brocka and Ishmael Bernal) but also for its present and its future.
Through interviews conducted with a number of the directors in the list (you can check the links in their names) and a number of reviews of their films (you can check the links in the titles) you can find more detailed information on their work and perspective, but, evidently, this is an effort of presenting and cataloguing (to a point at least) instead of analyzing, which will definitely come in the future, as Filipino cinema will be one that Asian Movie Pulse and me personally focus on the next years. Nevertheless, I feel that the following list of filmmakers proves the point I made in the first paragraph in the best fashion.
The first section refers to directors who are quite renowned internationally, the second to the ones that are in the beginning of the same path (possibly) and the last to mostly new voices in the country's cinema.
The "Stars"
Brillante Mendoza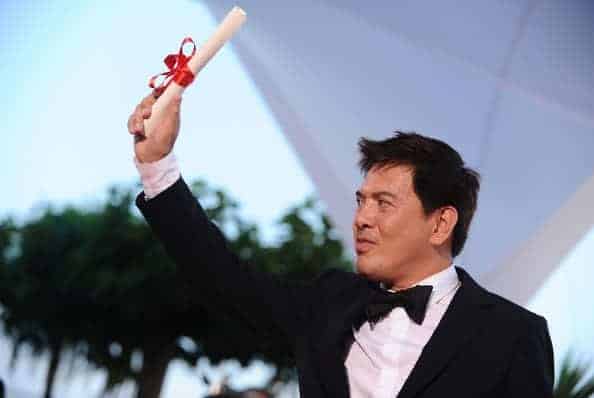 Probably the most renowned Filipino director in the international festival circuit, Brillante Mendoza has impressed critics and audience time and time again, both for his documentary-like approach and his themes that deal mostly with the lowest depths of Filipino society. His two nominations for the Palme D'Or and the two awards he received from Cannes say it all.
Proposed filmography:
Kinatay, Ma'Rosa, Lola, Taklub, Thy Womb, Alpha: The Right to Kill
His focus has always been on genre film, with his filmography including horror, fantasy, and crime movies. However, most of them include social commentary, with this element becoming more intense in his latest works. His movies include a certain 70's feeling but above all, opposite Erik Matti is a great storyteller.
Proposed filmography:
Prosti, Gagamboy, Honor thy Father, On the Job, Buybust,
Filmmaker, producer, actor, poet, singer, songwriter are all terms that describe this quintessential artist, with the first one actually encompassing all the others. Music video aesthetics, punk, anarchy, children, Metro Manila are terms that describe an oeuvre that is best witnessed than explained.
Proposed filmography:
Mondomanila, Alipato: The Very Bried Life of an Ember, Ruined Heart: Another Love Story Between a Criminal & a Whore, Manila in the Fangs of Darkness, Balangiga: Howling Darkness
4. Lav Diaz
Another festival favorite, Lav Diaz is one of those filmmakers that you either love or you just simply decide you do not have the time to watch his movies and decide to hate instead. The artistry and the originality of his works is without a doubt, but his extremely slow cinema is mostly addressed to the hard-core arthouse audience.
Proposed filmography: Season of the Devil, The Woman Who Left, Norte, the End of History, West Side Avenue
5. Chito S. Rono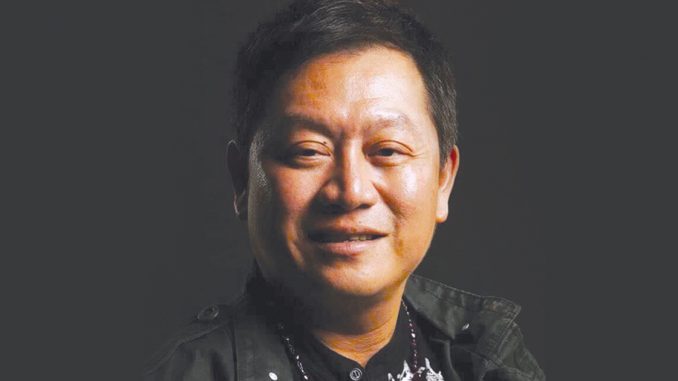 On an almost exactly opposite cinematic path than that of Lav Diaz's, we find Chito S. Rono, with his mostly genre, but with political overtones cinema, which is frequently characterized by its extensive SFX. With a career that spans for over 4 decades and includes 50 films, Rono is one of the most iconic local filmmakers, with a plethora of awards, mostly in Filipino festivals.
Proposed filmography: Yamashita: The Tiger's Treasure, Lea's Story, Signal Rock, Dekada '70
6. Raymond Red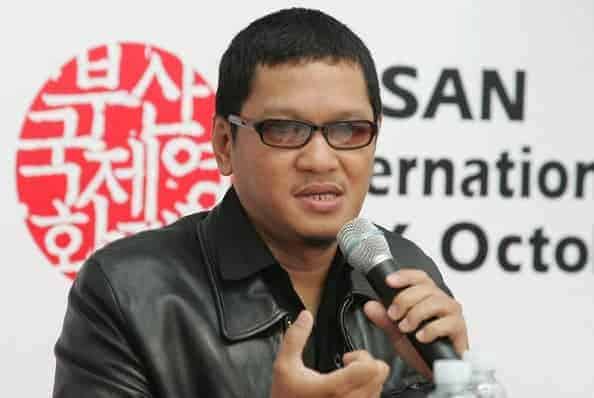 Considered as one of the pioneers of modern Filipino alternative cinema, Mikhail Red's father is one of the most significant contemporary filmmakers of the country, one who "bridged the gap between the Filipino alternative and mainstream cinema" (source: imdb). His place in international cinema was cemented in 2000, when his short, "Shadows" won the Palme D'or for Best Short Film
Proposed filmography: Shadows, Mga rebeldeng may kaso, Kamera Obskura, Manila Skies
The "Established"
7. Dwein Baltazar
According to the website of Qcinema 2018, "Dwein Baltazar first and foremost is a mother, who has a love hate relationship in writing and still dreams of becoming a theatre actress someday." Also interesting is the fact that, from her first film, she was quite successful in South Korea, winning the Woosuk Award for Best Director in Jeonju, while her second work as a director premiered at Busan. Her films are quite unique, particularly for the way they depict women.
Proposed filmography: Mamay Umeng, Gusto Kita with all my Hypothalamus, Ode to Nothing
8. Baby Ruth Villarama
On a whole different style of filmmaking than the rest of the directors in the list, Baby Ruth Villarama deals exclusively with documentaries regarding social issues such as human trafficking and illegal working conditions.
Proposed filmography: Sunday Beauty Queen, Little Azkals, Jazz in Love
Quite a prolific director, shooting almost a film a year, Adolfo B Alix Junior has also build his name in festivals around the world with a cinema that combines mainstream aesthetics with a rather harsh social commentary, particularly regarding corruption
Proposed filmography: Mystery of the Night, Death March, Dark is the Night, Adela, Kadin
Ever since his first full length feature film "Recorder", Red's mostly genre cinema has gained fans from festivals all around the world, while the crime thriller elements that characterize most of his works have paved the way for his movies to appear on Netflix. Probably one of the most "trending" names in the country's cinema at the moment. And he is just 27, by the way.
Proposed filmography: Birdshot, Neomanila, Eerie
11. Zig Dulay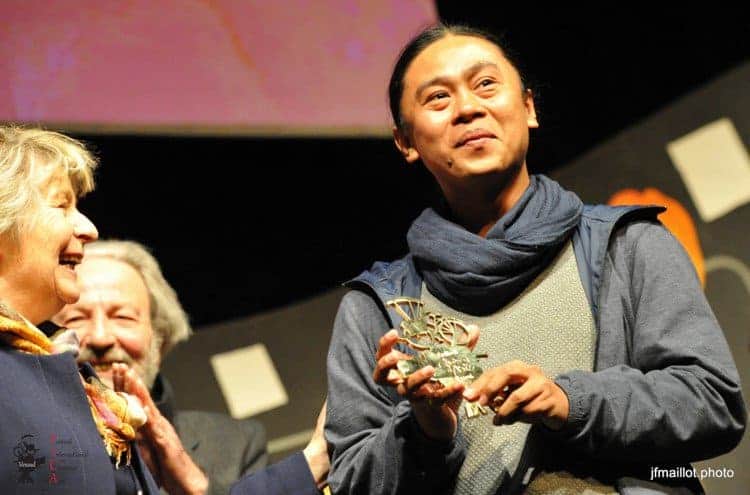 Dulay is a TV director as much as he is a cinema one. His work in the latter deals with social issues through a rather pointy approach, which does not fail to offer much entertainment also.
Proposed Filmography: Baggage, Bambanti, Paglipay
12. Raya Martin
Probably the most diverse of the filmmakers of the list, Raya Martin deals with equal success with documentaries, genre films and experimental ones.
Proposed Filmography: Smaller and Smaller Circles, Autohystoria, Independencia, How to Disappear Completely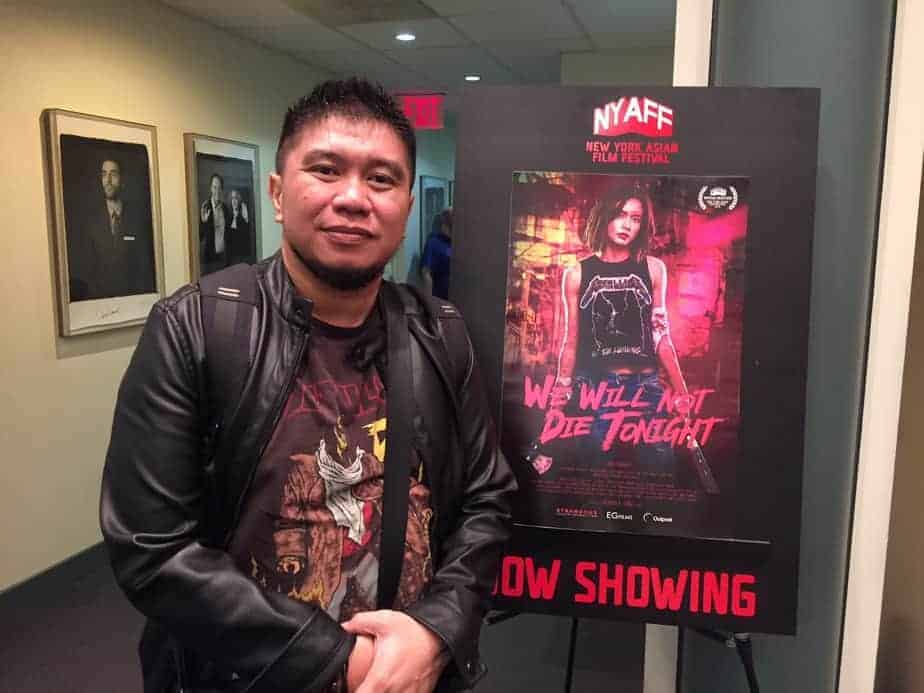 Mostly renowned for his work as art director and production designer for directors like Erik Matti, Somes has turned to filmmaking since 2008, with his work entailing mostly diverse genre entries that always entail impressive visuals.
Proposed Filmography: Affliction, Mariposa in the Cage of the Night, Historiographika Errata, We Will Not Die Tonight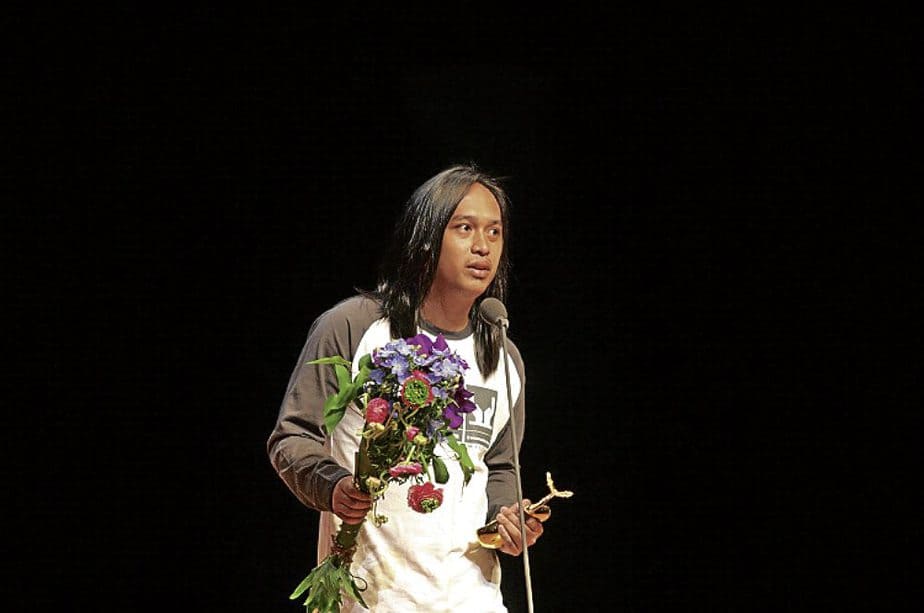 Somewhere between The Established and The New Blood, we find Jet Leyco, whose rather unique cinema deals with social and political issues but at the same time blurs the borders between fact and fiction, reality and surrealism.
Proposed Filmography: Ex Press, Town in a Lake
The New Blood
Set to introduce Kapampangan culture to the world through his movies, Carli Enciso Catu is a young man of true passion, and one whose filmography definitely deserves to be followed in the next few years.
Proposed Filmography: Waiting for Sunset, Ari: My Life with a King
Although Monteras has just shot one film, he has already managed to send ripples all over the festival world with his approach towards Filipino social issues through hip hop
Proposed Filmography: Respeto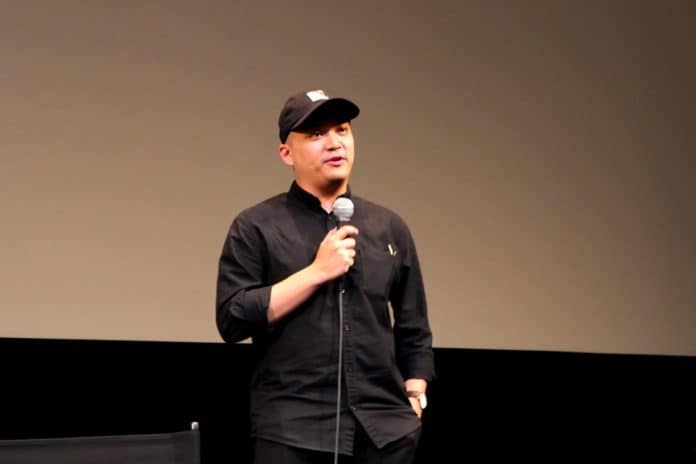 Having just recently made the jump from shorts to feature films, upcoming Philippine genre director Kenneth Lim Dagatan has also made a jump towards more artistry and command of the medium, through a more esoteric and spiritual route regarding the horror genre.
Proposed Filmography: Ma
18. Shireen Seno
Her focus and insight regarding children and the way they perceive the world has already made her a festival sensation, also because her films feature masterful cinematography and editing.
Proposed Filmography: Nervous Translation, Big Boy
19. Kip Oebanda
Kip Oebanda's style and purpose could be synopsized in the following statement: 'If you're a filmmaker, and you know that this is important in starting a discourse, don't you then have the responsibility to say it or put it in the form of a film?' (source:lifestyle.mb.com.ph) Oebanda has directed social dramas and a horror film, but the above statement is mostly evident in his latest film "Liway", which I feel has put him on a much higher level than before, as a filmmaker
Proposed Filmography: Bar Boys, Liway
The latest trend of women as protagonists of violent martial arts films could not escape the notice of Filipino cinema, and Pedring Lopez, with the help of Sonny Sisson, has come up with one of the best entries in the category, in a style that seems to suit Lopez even more than that of horror.
Proposed Filmography: Maria, Darkroom