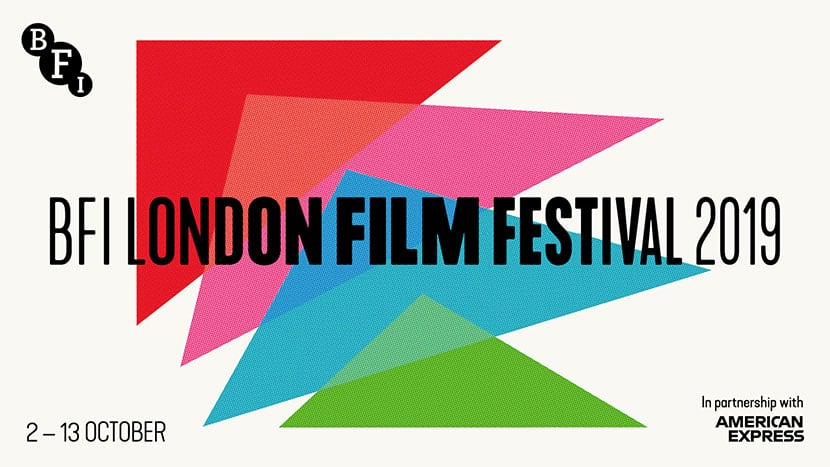 The 63rd BFI London Film Festival that will run from 2 to 13 October 2019, once again in partnership with American Express®, has announced the contenders for the Official Competitions and the long list of films in the other "Strands".
The 2019 nominated films showcase an incredible range of film-making talent from across the world; 60% of the films are from a female director or co-director with 16 countries represented across the producers and co-producers.
LFF is a compelling combination of diverse films, red carpet glamour, friendly audiences and vibrant exchange. LFF provides an essential profiling opportunity for films seeking global success; promotes the careers of international filmmakers through its industry and awards programmes and positions London as the world's leading creative city.
And here is the full list of Asian entries in this rich edition of BFI London Film Festival:
OFFICIAL COMPETITION – The Best Film Award recognises inspiring, inventive and distinctive filmmaking.
The Perfect Candidate by Haifaa Al Mansour| Saudi Arabia –
Germany
Celebrated first-female-Saudi director Haifaa Al Mansour's "The Perfect Candidate" is an inspiring drama about Maryam, a highly competent young doctor whose road is paved with compromises and complications – quite literally in the case of a flooded path leading to her clinic, the dangers of which are not taken seriously by local officials.
FIRST FEATURE COMPETITION – The Sutherland Award recognises the most original and imaginative directorial debut.
House of Hummingbird by Bora Kim | South Korea-USA
Announcing a bright new voice in South Korean cinema, Bora Kim brings us this absorbing coming-of-age drama about a dysfunctional Seoul family circa 1994.
DOCUMENTARY COMPETITION – The Grierson Award in the Documentary Competition category recognises cinematic documentaries with integrity, originality, and social or cultural significance.
Coup 53 by Taghi Amirani | UK-Iran-USA
Award-winning director Taghi Amirani's decade-long investigation into the 1953 CIA/MI6-led coup that overthrew Iran's democratic Prime Minister Mohammad Mossadegh is a captivating tour-de-force.
SHORT FILM AWARD – The Short Film Award recognises short form works with a unique cinematic voice and a confident handling of chosen theme and content.
What Do You Know About The Water And The Moonby Jian Luo. China 2019. 16min
During an abortion, 17-year-old Yang gives birth to a live jellyfish in her bathroom.
Fault Line by Soheil Amirsharifi. Iran 2018. 15min
Nahal is an Iranian schoolgirl who must create a new version of the truth in a strict environment, despite there being unintended consequences to her self-preservation.
In Vitro by Larissa Sansour, Søren Lind. UK-Palestine-Denmark 2019. 28mi
Decades after an eco-disaster engulfs the biblical city of Bethlehem, two scientists from different generations discuss memory, exile and nostalgia in this symbolic speculative fiction.
SPECIAL PRESENTATIONS
Bombay Rose by Gitanjali Rao | India-UK-France-Qatar
This animated feature is both epic and personal, and a glorious love letter to life and love in Mumbai.
The Cave (Syria) by Feras Fayyad | Syria
Oscar-nominated Feras Fayyad's (Last Men in Aleppo) essential documentary tells the harrowing story of an underground Syrian hospital and its extraordinary staff.
First Love by Takashi Miike | Japan-UK
A young boxer on the brink of death falls in love with a woman caught in the crossfire between yakuza and triad gangs in a fight over stolen drugs.
STRANDS:
LOVE – Sweet, passionate, tough – love is a complex and many splendoured thing.
Heart by Ga-young Jeong | South Korea
Fleabag meets Hong Sangsoo in this funny and savage film that stars its director, Ga-young Jeong, as a woman without boundaries.
The Sky is Pink by Shonali Bose | India
This family drama with a big heart stars Priyanka Chopra Jonas and Farhan Akhtar as parents who will stop at nothing to save their sick daughter.
So Long, My Son by Wang Xiaoshuai | China
'Sixth Generation' director Wang Xiaoshuai offers an absorbing family chronicle that unfolds modern Chinese history with the rich insightfulness of a novel.
Wet Season by Anthony Chen | Singapore-Taiwan
Anthony Chen follows his First Feature Award-winning Ilo Ilo (LFF 2013) with this hugely satisfying portrait of a woman on a journey to rediscover herself.
DEBATE – Riveting films that amplify, scrutinise, argue and surprise.
Hope Frozen by Pailin Wedel | Thailand-USA
Pailin Wedel's award-winning documentary is an emotional chronicle of parents doing what they believe is best for their child, no matter what the cost.
Noura's Dream by Hinde Boujemaa | Tunisia-Belgium-France-Qatar
Noura and Lassad's delicate love story turns into a nightmare when Noura's husband Sofiane is unexpectedly released from prison, days before their divorce is finalised.
A Son by Mehdi M Barsaoui | France-Tunisia-Lebanon-Qatar
Challenging your emotions at every turn, Mehdi M Barsaoui's debut is a riveting ride in which the euphoria of a family trip quickly turns into a nightmare.
LAUGH – From laugh-out-loud to dry and understated – humour in all its forms.
Axone by Nicholas Kharkongor | India
This bittersweet comedy follows immigrants in Delhi who are attempting to organise a wedding party, but soon find everything going wrong.
The Dude in Me by Hyo-jin Kang | South Korea
A ballsy gangster accidentally possesses a timid schoolboy in this sassy body-swap comedy from South Korea.
It Must Be Heaven by Elia Suleiman | France-Qatar-Germany-Canada-Turkey-Palestine
Acclaimed Palestinian filmmaker Elia Suleiman returns with another deadpan take on life in exile with the typically assured and moving It Must Be Heaven.
Maggie by Yi Ok-seop | South Korea
Prepare to have your pants charmed off by this quirky freeform journey through a Seoul beset by mysteriously appearing sinkholes – all narrated by a catfish.
THRILL – Nerve-shredders that'll get your adrenaline pumping and keep you on the edge of your seat.
The Cave (Thailand) by Tom Waller | Thailand-Ireland
This Thai production is the first film to dramatise 2018's astonishing rescue of the Wild Boars football team from Tham Luang cave.
Incitement by Yaron Zilberman | Israel
This slow-burn study of religious obsession tries to fathom what drove a young law student to assassinate Israeli Prime Minister Yitzhak Rabin.
Jallikattu by Lijo Jose Pellissery | India
This thrilling, nightmarish ride into the depths of human bloodlust, finds a rampaging buffalo hunted by a violent mob.
The Warden by Nima Javidi | Iran
In an ambitious follow up to his award-winning Melbourne, Nima Javidi's thrilling second feature is as astutely crafted as it is suave and seductive.
JOURNEY – Whether it's the journey or the destination, films to transport you and shift your perspective.
The Gold-Laden Sheep & the Sacred Mountain by Ridham Janve | India
In the remote Himalayas, a shepherd searches for a mythical mountain where a plane has crashed. But is his heart as sacred as the place he seeks?
37 Seconds by Hikari | Japan
A young woman with cerebral palsy strikes out for independence with the help of a sex worker in this sensational Japanese debut.
The House of Us by Ga-eun Yoon | South Korea
One for fans of the family dramas of Hirokazu Kore-eda: in The House of Us director Ga-eun Yoon proves herself one of the world's finest filmmakers at capturing contemporary childhood onscreen.
Öndög by Wang Quan'an | Mongolia
Wang Quan'an returns with a witty, tender and visually bewitching tale of death, desire and camels on the plains of Mongolia.
The Orphanage by Shahrbanoo Sadat | Denmark-Germany-France-Luxembourg-Afghanistan
Caught selling black market cinema tickets, young Qodrat is sent to a Soviet orphanage where he daydreams himself into his favourite Bollywood films.
Sister by Svetla Tsotsorkova | Bulgaria-Qatar
A teenage girl's habitual fantasies have unforeseen consequences in Svetla Tsotsorkova's sensitive take on the apparently mundane lives of a mother and her two daughters.
To the Ends of the Earth by Kiyoshi Kurosawa | Japan-Uzbekistan-Qatar
Japanese auteur Kiyoshi Kurosawa explores cross-cultural miscommunication in this engagingly low-key portrait of a TV host becoming lost in Uzbekistan.
CREATE – Films that channel the electricity of the creative process, celebrating artistic expression in all its forms.
Talking About Trees by Suhaib Gasmelbari | France-Sudan-Germany-Chad-Qatar
This beautifully shot feature debut, winner of the Berlinale Best Documentary Award, couldn't be timelier for Sudan.
To Live To Sing by Johnny Ma | China-France
Gentrification hits working-class China and a Sichuan Opera troupe struggle to survive in this vivid drama with fantasy flourishes, portraying tradition's battle against time.
FAMILY – Films for the young… and young at heart.
Abominable by Jill Culton, Todd Wilderman | USA-China
The latest animated tale from Dreamworks is a fun, fast-paced action adventure about a little girl and her yeti companion in a race-against-time trip from China to the Himalayas.
Lunana: A Yak in the Classroom by Pawo Choyning Dorji | Bhutan
A teacher struggling for inspiration travels to the most remote school in the world. It takes being so far away to understand the importance of his work… and to appreciate the value of yak dung!
White Snake by Amp Wong, Ji Zhao | China-USA
In this visually ravishing animation, a girl with magical gifts embodies the Chinese legend of the White Snake, in a land of magic, demons and plenty of snakes.
EXPERIMENTA – Films and videos by artists who transform our experience of seeing moving images.
Krabi, 2562 by Ben Rivers, Anocha Suwichakornpong | UK-Thailand
Observing locals and visitors creates a highly original portrait of the Thai tourist town of Krabi in this collaboration between award-winning directors Anocha Suwichakornpong and Ben Rivers.
You can find the full Programme on the BFI LFF official website