By Sayandeep Bandyopadhyay
Over the years, we have seen many great filmmakers emerging from Bengal, the likes of Satyajit Ray, Mrinal Sen, Ritwik Ghatak, Buddhadeb Dasgupta being the most notable examples. They have given us many memorable movies which are now considered as true masterpieces. Their minimalist approach towards movies, inspired by the Italian neo-realism movement, has earned them many accolades all over the world. Recently, though, that run of rich, artistic, independent movies for which Bengal was known for has been dried up. The films that are being produced nowadays are not up to the mark. Amongst these, Aditya Vikram Sengupta's debut film "Asha Jaoar Majhe" (Labour of Love) is like a breath of fresh air.
Watch This Title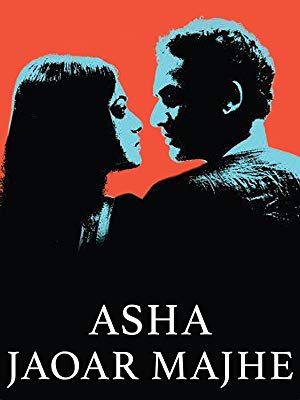 Here the title serves as the synopsis. The film is about an unnamed married couple, played by Ritwik Chakrabarty and Basabdutta Chatterjee, who work in opposite shifts to make ends meet in a recession hit Calcutta.
The film shows their daily lifestyles with fine details, making the film a meditative, as well as a poetic experience. Aditya Vikram Sengupta captured the essence beautifully in his directorial debut. Apart from being the director, he is also the editor and the cinematographer of the film. On paper, his film may have only two characters, but through his lenses, he made the city another character of the film. The grim shades of the city and the tense atmosphere often reflect the recession and the joblessness, and how it is tearing the city apart, slowly but steadily. His characters are very easy to relate to. At times, they seem like programmed to do their respective duties, slaves to their routines, silent warriors fighting their battles in order to survive in this crumbling society, only to get that little bit of comfort at the end of the day.
Ritwik Chakrabarty and Basabdutta Chatterjee give a memorable performance in this movie. Ritwik, a very well known actor in the Bengali film industry, delivers yet another stunning performance, proving, once more, the reason that he is being held in such high regard. Both of them make their characters believable and real, even without speaking a single word for the whole duration of the film.
The audio department of this film got special recognition and deservedly so. Sound plays a key role here. I have said it before that the city is the third character of the film, and the background sounds make the city alive. The everyday's chaos turns into beautiful symphonies, the constant chattering implies a busy and lively neighborhood, and reveals a lot about them through the background sounds. Bigyna Dahal and Anish Joseph as Sound Editor and Sound Designer respectively, have done a splendid work.
"Labour of Love" is a haunting tale of survival in today's world, a film that presents love in a time of economical crisis. I believe that with time, this film will gain the deserved status of a masterpiece.