Miike's energy and playfulness seems to know no end. His latest effort "First Love" has nothing that might betray its ordinal number (103!), on the contrary, it feels rather fresh as a "feel good" plot – yes, you've heard right – emerges under the familiar Yakuza antics.
"First Love" is screening at the BFI London Film Festival 2019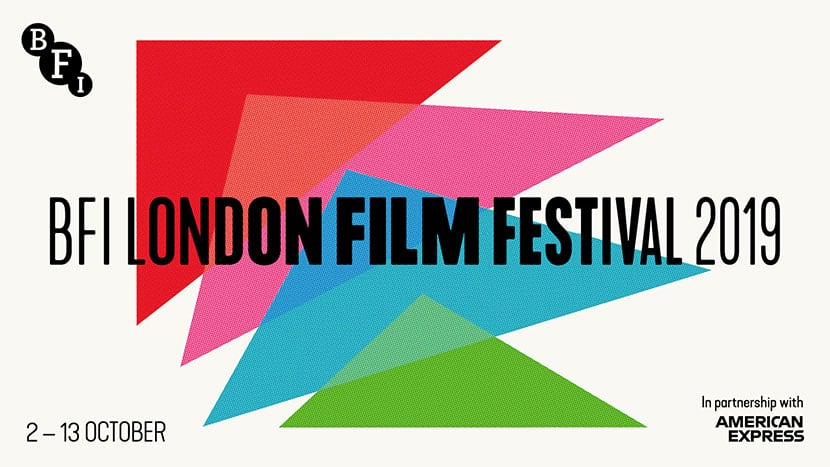 Before throwing them in complete chaos, the main characters are introduced in their separate microcosms. Leo (Masataka Kubota) is a talented boxer who cannot do much else than boxing. "I am just a boxer" he likes to say but his skills are as good as his enthusiasm is low. Abandoned near a rubbish skip as a baby, Leo has a clear lack of drive; as a fortune-teller warns him, he should find a purpose for his fights, something or someone to fight for. But he will not have much time for it as he is knocked out during a match by a not-so-strong blow, and a following hospital check discloses an inoperable brain tumor that leaves him only little left to live.
In a squalid and dirty flat where meth dealings are carried on, Yuri (Sakurako Konishi), nicknamed "Monica" is held captive as a sex slave. She has been traded by her father in order to pay her debts, and forced to sells her body to no end. Monica is kept quiet fueling her addiction to meth and when the poor girl gets withdrawal symptoms, she hallucinates and is tormented by the vision of her abusive middle-aged dad, wearing only spectacles and white y-fronts and donning a ghost-style bed-sheet.
Meanwhile, bend cop Otomo (Nao Ohmori) smells an upcoming Yakuza vs Triad war and is considering a tempting plan of action offered by his contact Kase (Shôta Sometani), a minor gang member. Kase's idea consists of stealing a shipment of meth from an upcoming deal, being arrested by his accomplice Otomo, spending a couple of years in jail while the Yakuzas wipe each other out over the vanished meth and – finally – split the money with Otomo. Not a bad plan, but this is a Miike's film and we already know that this is not going to go smooth.
As Kase's plan starts to unfold, Otomo takes Monica out of the dealing flat to clear the way, but when she freaks out seeing her father's ghost in Otomo and runs away, Leo – who happens to be walking by, trying to digest his grim diagnosis – stands up for Monica by pure chivalry; he has nothing to lose anyway … But this coincidental event is just about igniting a night of pure mayhem, bloodshed and laugh.
Miike's latest noir, gangland thriller "First Love" is undoubtedly a crowd-pleaser and – it must be said – probably will not go down too well with hard-core Miike's fans expecting total insanity. However, it is undeniably rather entertaining and it's worth relaxing, forgetting the educated expectations and enjoying the measure & method in madness that director Miike and regular screenwriter collaborator Masara Nakamura have adopted this time.
The old generations, the adults, have badly failed Leo and Yuri. Both abandoned and betrayed by those who were meant to protect them, they are hopeless and have no future ahead; they will have to fend for themselves and instead of repeating their seniors' mistakes dictated mainly by greed, they will use humanity to win back their lives. You may wonder if Miike has gone all soft and romantic here but when a rolling truncated head is blinking and grinning at you while its decapitated body attempt a run before collapsing on the pavement, well, then you know you are in for some Miike-style bloody fun, beside the romance.
The character-rich story is in fact a crescendo of action to climax in a locked hardware department store in the heart of the night, the perfect labyrinthine place for a showdown composed by many pickaboos between the deserted aisles and a display of mortal tools and thugs, including a couple of Katanas, a one-armed Chinese assassin with a pump-action shotgun, leg-cramps, bulletproof vest trickery and a beautifully animated transition. All neatly choreographed and orchestrated. In fact, the narration is pleasantly lucid despite the abundance of characters and subplots and doesn't leave open threads or dark shadows, making the ride easy and fun.
Shôta Sometani as Kase is the well-placed dumb-&-wicked comic relief of the movie – together with Monica's dad meme – but the one who really steals the show is Julie (Becky), girlfriend of Yasu, the early-eliminated drug courier and Monica's pimp. Julie turns quickly from inconsolable to an unkillable vengeful wrath sporting Totoro fluffy underwear and massive crowbar, set loose against Kase once she understands what is going on. She is a truly Miike's creature and totally outshines Monica / Yuri, probably the less memorable character, being just not enough poignant or fun.
The two lovebirds represent a generation with a fresh idea of honor and purpose against the stale Yakuza ethos that in reality is a masquerade of selfishness. If they stick together and survive this crazy nights, they might even survive their personal troubles and find the strength to actively choose their own life path. Believe it or not, this might be Takashi Miike's way to salute the Reiwa Era.