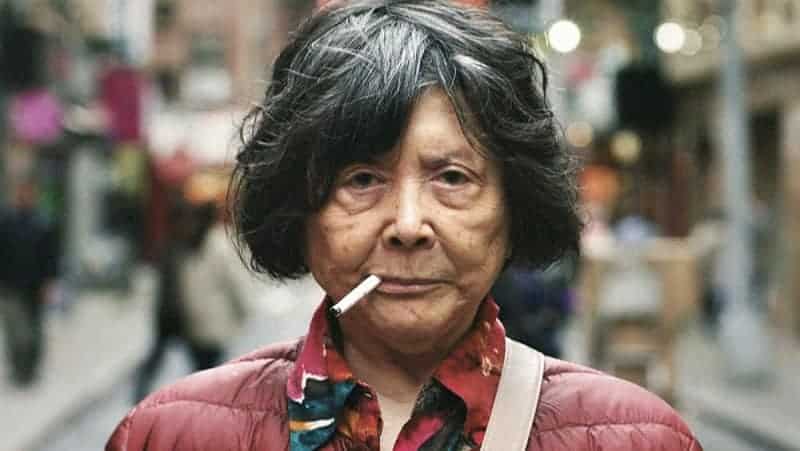 After its debut at the Tribeca Film Festival, an 85-year-old grandma is now conquering the London Film Festival. The charming dark comedy "Lucky Grandma" is a pleasant addition to the recent stream of American films like "Crazy Rich Asians" and "The Farewell", representing both the Asian Community and women in the cinema industry. Directed with an almost all-female crew by Sasie Sealy, who also co-wrote it with Angela Cheng, the film was aided by the AT&T funding scheme "Untold Stories" that granted $1 million to the lucky project.
"Lucky Grandma" is screening at the BFI London Film Festival 2019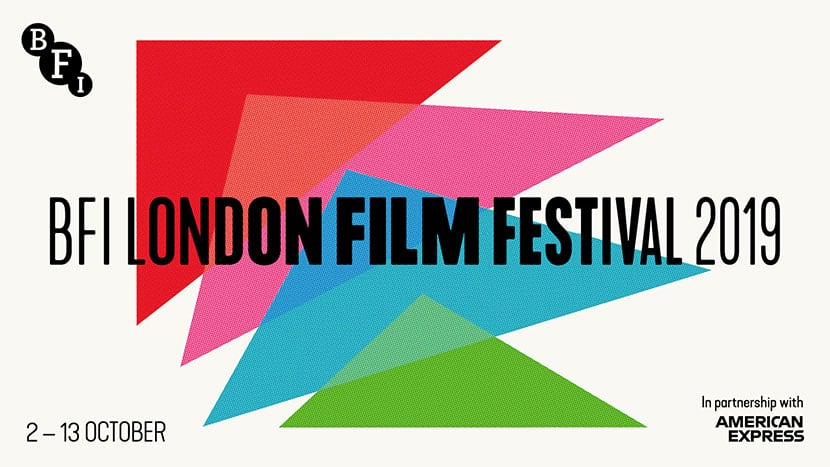 Chain-smoker Grandma Wong (Tsai Chin) lives alone in New York City's Chinatown despite her son's insistence to go and live in leafy suburbia with him and his typical Chinese/American family. What he doesn't really understand is that Grandma is finally having her "me-time" after a life raising the kids, working 7 days a week and – in return – being left a penniless widow by his shop-owner husband. She feels at home in Chinatown, she regularly practices tai-chi from a distance (to avoid paying the lessons), goes to the hairdresser once a week, barters ferociously with every market seller and goes regularly to her Chinese lady doctor-&-fortune-teller (Wai Ching Ho) who prescribes goldfish as they were paracetamol and investigates her patient's health in the Chinese cards. One day the doctor reads that a very lucky day is ahead, a day in which the Dragon Gate will open for Grandma.
What a better way to use an open Dragon Gate than going to the Casino then? On the day Grandma withdraws all her money and join the elderly crew of the Golden Panda Express Coach to Foxwoods Casino. Indeed the Gate of Luck is wide open and – posing like a seasoned gambler – she accumulates a mountain of fiches until the inevitable moment comes and the Gate shuts, right at the Black Jack table. Having gone from poor to rich and back to poor in a split second, Grandma understandably has a sleepless trip back home that night, and when she realizes her next-seat elder is not really asleep but stone-cold dead and – moreover – that his duffel bag is full of dollars, she decides to help her fluctuating luck and grab the money.
Unfortunately it turns up the money weren't just the Bingo score of an old pensioner, but a rather hot potato, involving the two main Chinatown gangs, and Grandma – who doesn't want to let go the loot – resourcefully hires a body guard, the gentle giant Big Pong (Corey Ha). The two becomes inseparable but the gangsters are after the money and will go to any length to have it back.
Sasie Sealy's work is an entertaining mix of black comedy and gangster movie, with a loving tribute to vintage Asian action cinema, due also to a location full of character, the community of New York City's Chinatown, still stoically resisting any kind of gentrification, and that here is not just a colorful background but a protagonist in its own right.
The script follows the classic gangster tropes, but the presence of many out-of-place elements creates a dark comedic contrast. The main one being – of course – the protagonist, an elderly lady that we hardly imagine stealing money and dealing with gangsters. Not to mention the amount of cigarette she smokes that in itself is a shocking view for a US movie! A woman (Yan Xi) in the part of the triad boss Sister Fong is another very welcome touch of eccentricity for a role that is often an all-male territory. Moreover, if you are used to Chinese movies' strict morality (often for censor purposes) you will feel slightly dazzled by the take on crime and retribution of this film that is very adherent to the Western POV. Grandma Wong's acts are presented as totally justifiable after a hard life of work and no much satisfaction. The reasons why her husband left her penniless are not clear (a mistress, gambling, negligence?) but when she vents her frustration about it, you cannot help loving her even more, if possible.
As the plot unfold, the violence escalates in an unexpected way and, although the action and the fast rhythm alternate with gentler moments, they don't feel like a drop in pace, but more like they are in tune with the stamina of Grandma Wong. She is 85 after all!
"Lucky Grandma" has an engaging script but the central pillar of the movie is without doubt the protagonist, Grandma Wong, and her interpreter, veteran actress Tsai Chin ("The Joy Luck Club", "You Only Live Twice" and many others). She is funny, blunt, mischievous and super-cool! But above all, she is a very skilled actress; the director indulges in lots of close-ups on her face and she commands every scene. Considering that she is in almost every shot of the movie, her lines are not as many as you would think but her versatility and the range of facial expressions are – honestly – incredible! Particularly sweet and funny is her interplay with Big Pong the bodyguard, from the way she barters his fee to their everyday co-habiting and their slapstick-y physical imbalance.
A very Ney-Yorker Jazzy score by Brooklyn-based composer Andrew Orkin mixed with old Chinese pop songs complements the slick editing by Hye Mee Na and the high standard cinematography by Eduardo Enrique Mayén. The film is in Mandarin with few lines in English when Grandma interacts with her son and nephew and it all feels very natural, as normally happens in second-generation immigrant families.
"Lucky Grandma" is having a lucky round of film festivals at the moment and hopefully will get a large distribution as it truly deserves.