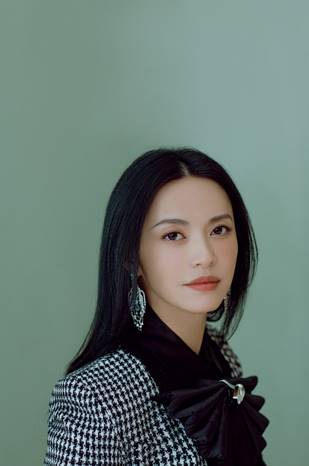 Refreshed for the 30th Singapore International Film Festival (SGIFF), this year's Cinema Icon Award will be conferred to distinguished Chinese actress, Yao Chen, for her outstanding achievements in bringing Asia's story to life on screen. The Award will be presented to the actress on 30 November during the SGIFF's Silver Screen Awards held at the National Museum of Singapore.
Best known for her phenomenal performances in Feng Xiaogang's If You Are the One II (2010), Chen Kaige's Caught in the Web (2012), and the action blockbuster Firestorm – of which she won the Outstanding Actress Award at the 14th Chinese Film Media Awards – Yao has been a role model to the younger generation of actors. Her professional conduct has also garnered long-standing support from many around the world. Earlier this year, Yao received the Golden Mulberry Award for Outstanding Achievement at the 21st Far East Film Festival, and was most recently a recipient of the Best Actress Award at the Asia Contents Awards by the Busan International Film Festival for her role in the television series, All Is Well (2019).
Yao has also expanded her craft in filmmaking as she takes on her maiden role as Producer for the feature film, Send Me to the Clouds (2019). The film, in which she also stars in will be screened at the SGIFF under the new Filmmakers Present section. Yao will be present to share her illustrious film journey at the post-screening dialogue of Send Me to the Clouds at Filmgarde Bugis+ on 30 November alongside Director Teng Congcong.
"The SGIFF recognises an outstanding performer in Asian cinema for their achievements and contributions to the film scene with its annual Cinema Icon Award. We are honoured to present the Award to Yao Chen in our landmark edition this year. An influential player in the industry, the versatile Chinese actress, activist and philanthropist has left an indelible mark as a creative force in both dramas and blockbusters, and is also a highly sought-after and respected actress around," said SGIFF's Executive Director, Yuni Hadi.
Beyond her role as an actress, Yao is also a philanthropist and an active champion of public welfare through her role as Goodwill Ambassador for the Office of the United Nations High Commissioner for Refugees from China. Time Magazine listed her as one of the 100 Most Influential People in the World while Forbes Magazine featured her as among the 100 Most Powerful Women in the World in 2014 and 2015. In 2016, Yao also received the World Economic Forum Crystal Ball Award for her work in public welfare and refugee issues.
Taking roots from the Cinema Legend Award which started in 2015, the Cinema Icon Award has been presented to acclaimed Malaysian actress and producer Michelle Yeoh, versatile Hong Kong actor Simon Yam, charismatic Japanese actor Kōji Yakusho, and iconic actress, director, and producer Joan Chen previously.
The 30th SGIFF, which runs from 21 November to 1 December 2019, will be hosted across multiple Festival venues, including Capitol Theatre, National Museum of Singapore, National Gallery Singapore, Oldham Theatre, The Projector, Filmgarde Bugis+, Golden Village Grand and Objectifs Centre for Photography & Filmmaking.
SGIFF is an event of the Singapore Media Festival (SMF), hosted by the Infocomm Media Development Authority of Singapore (IMDA). SGIFF 2019's Official Sponsors include Official Red Carpet Venue Capitol Theatre; Official Automobile BMW; Official Hotel Shangri-La Hotel Singapore and Official Airline Singapore Airlines.
For more information, please visit www.sgiff.com.