Noticeably early in its straightforward approach to the subject matter, "Ambition Without Honour" is one of the most predictable films directed by the Japanese master. Written by Muneo Kishi who also stands behind the script for the sequel, the story of the film is a simple account of a naïve, and slightly dumb youth's wish to become a yakuza at any cost.
It's the begin of the Heisei period (1989) and the 17-year-old Tetsuya Kurashiki (Yûta Sone) has it all figured out. He will help the yakuza boss Shiromatsu (Nobuo Yana) to get rid of his opponent who rules the Tamazawa family. As a reward, he is promised to become one of the yakuza and a "made man". Seven years after, he's out of the prison where there's nobody waiting for him besides his still girlfriend Kayo (Naoko Amihama).
Tetsuya is back into a completely changed world in which Botaiho, a new law to crack down on yakuza activities is on power, and the former enemies have become allies. In such a world, the freshly liberated killer of Tamazawa (Harumi Sone) doesn't have a place, as he represents an imminent threat to the treaty. Not blessed with intelligence, but also absolutely clueless about what other direction he could possibly take, Tetsuya is convinced that his rejection must be some kind of mistake. His idea of right and wrong still leans on the basic principles of mobster's honour book, and he is desperately trying to meet the family's head. Between him and Shiromatsu, there seems to be only one person and that is Kashira (Kôjiro Shimizu) who's the impenetrable wall to the yakuza fortress. At the beginning, patient with the young man for whom he feels pity, Kashira has to forget about kindness after one incident that puts the alliance into jeopardy.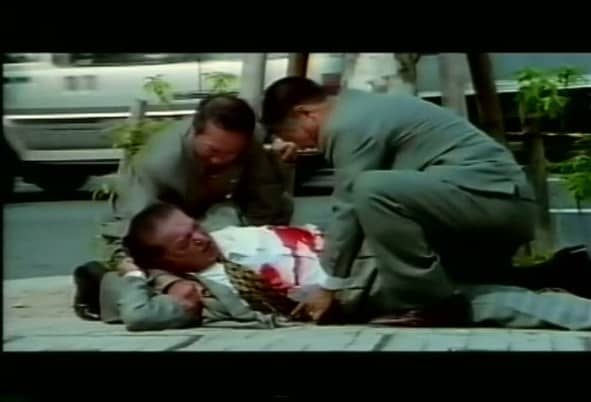 Muneo Kishi paints very cliché-coloured portraits of the yakuza, and it's interesting that higher up the hierarchy level they are, the more slapstick is brought into their personas. There is a scene in which Shiromatsu is tattooing his loyal servant with a picture from a kid's comic, while the poor sod is wriggling in pain under his knife. It's all grimacing and slightly over the top around Shiromatsu. Even his brother Fujisaki who's running a gambling business, although not in his prime, has to let out his samurai and "show how to end a life".
There is also a subplot of a more different nature, and in it a love story plays an insignificant role. Kayo is more a part of the setting and a link between the two levels of the narrative, and less of a girlfriend until the last five minutes of the film. Another key figure is intelligently hidden until quite late into the plot, which again shows the mastery of Takashi Miike's ability to trick the viewer into believing that everything is transparent.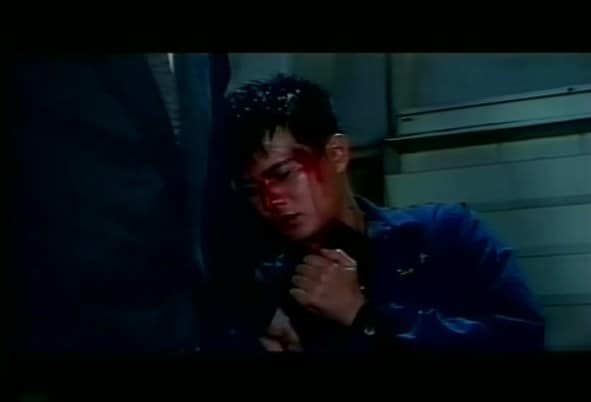 The humor typical of Miike is so to say developing right in front our eyes in images given of Tetsuya's gang of five childhood friends, a bunch of good-to-nothing simple souls occupied with typical, affordable time-killers.
"Ambition Without Honour" feels like a rehearsal for the later yakuza-themed Takashi's films like "Deadly Outlaw: Rekka" or "Graveyard of Honor" (both from 2002), and it doesn't call for a second watch.