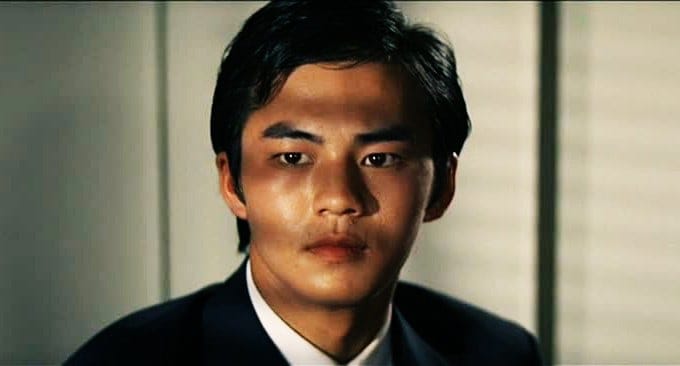 Shaw Brothers legend, Ti Lung had a productive year in 1969. He had a minor role in "Return of the One-Armed Swordsman", in which he died in a horrible death. Nonetheless, director Chang Cheh must have seen the potential in him and made him the leading man in "Dead End", a family drama set in modern day Hong Kong of the late 1960s.
Buy This Title
"Dead End" is no doubt a Ti Lung movie and he fits right in. The mstory starts off in an office, the camera zooms in on a young, fine-looking clerk, Zhang Chun (Ti Lung), typing away in super high speed. After he finishes his work, he throws his arms up, sits back, and pushes his typewriter away, all in super slow motion. This is quite an introduction; Chang Cheh and his camera obviously love the young Ti Lung.
As an office clerk, Zhang Chun dreams of being rich, living in a great big house with a swimming pool, up on the hill somewhere instead of the crowded and noisy city. Zhang Chun has two close friends, David the mechanic and Mary, the friendly bar girl. One evening, while cruising up on the hill, they come across and help a rich girl Wen Ron, since her Mercedes Benz has broken down. When Zhang Chun and Wen Ron lock eyes, its love at first sight, they fall madly in love. But there's a big problem, Wen Ron has an extremely protective brother who will do anything to break up their relationship. This leads to some fist fights and finally a tragic end at a junk car yard.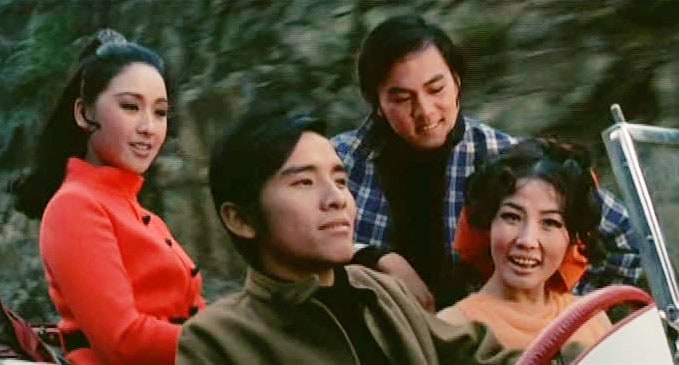 Ti Lung and Li Ching, who plays Wen Ron, are the leading stars here. Both of them look great together as the cheerful young lovers and those killer smiles they share must have won the hearts of younger viewers. Strangely, they never kiss in this move, but Zhang Chun seems to acquire more from other girls apart from just kissing them. In the end, Zhang Chun is just a spoiled kid who does senseless things and doesn't deserve much sympathy.
David Chiang, in a supporting role, plays David the mechanic, but his character is not well developed. However, he's royal to Zhang Chun and stands by him no matter what happens. Apart from that, we don't know the details of his background. But there's enormous chemistry and potential between them as shown on screen. I like Mary the most, she's the kind bar girl, played here by the equally beautiful Angela Yu Chien. She looks like someone with a depressed background; unfortunately we don't have the chance to learn more about her. As Wen Ron's protective brother Wen Qiang, Chen Hung Lieh does a fantastic job even though his screen time is limited. Moreover, he looks virtuous in a suit, barking orders around his thugs and just being a stylish badass.
The music in "Dead End" is of the moody, jazzy and light guitar type. The movie uses bright candy colour, especially scenes inside the bars and on the streets which are actually shot in the studios. The fight scenes here are not of the famous Shaw Brothers kung fu variety too, they are more like street scuffles, awkward and clumsy but not out of place. After all, this is a family drama with romance with forbidden love thrown in. However, this is the start of the enormously successful collaboration between Chang Cheh, Ti Lung and David Chiang.