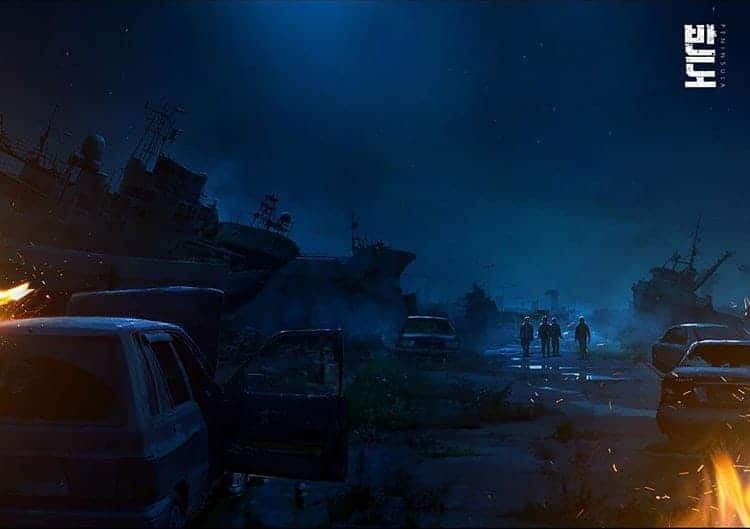 South Korea celebrated the centennial of the country's cinema in style. "Parasite" became the first film to win the coveted Palme d'Or at the Cannes Film Festival as well as the first film to be nominated for and win a Golden Globe award after being nominated for both Best Director and Best Foreign Language Film, eventually being awarded the Best Foreign Language Film of the year. Commercially as well, Korean films enjoyed a successful year, with both "Extreme Job" and "Exit" benefiting from a strong word of mouth to secure their places among the highest grossing Korean films of all time at the domestic box office. Simultaneously, independent cinema also flourished last year, with several smaller films winning big at various international film festivals around the globe, sending hopeful signs for the country's independent cinema.
Naturally, expectations are high from what Korean cinema has to offer this year. While the releases for some of the films from our list last year have trickled down into this year, like "The Man Standing Next", "Beasts Clawing at Straws" and "Time to Hunt", which are all releasing in the first couple of months this year, there's still plenty of films to look forward to in 2020. Without further delay, here is our list of highly anticipated films for the new year.
1.The Closet (dir. Kim Kwang-in)
Kicking things off is CJ Entertainment, who begin the new year as they ended it: with a Ha Jung-woo film. "The Closet" is particularly exciting because it will be the first time audiences will get to see Ha Jung-woo in a horror film. He also pairs off with Kim Nam-gil for the first time in what promises to be an interesting horror thriller with a twist.
2. To the Land of Happiness (dir. Im Sang-soo)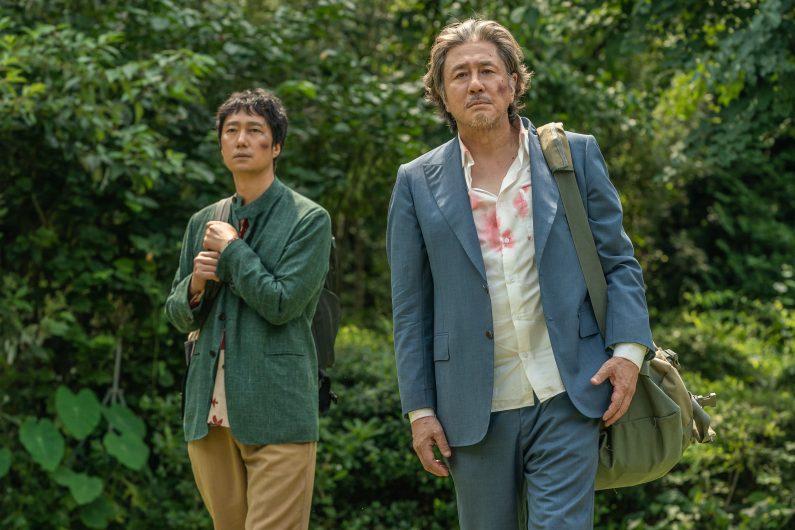 Choi Min-sik ended 2019 with the success of "Forbidden Dream". This year, he will be featuring in two films, one of which is "To the Land of Happiness", directed by Im Sang-soo. This sees him pair off with Park Hae-il for the first time, as the two men go on a journey to find "the final happiness in their lives". The other Choi film out this year is "A Mathematician in Wonderland", which sees him playing a genius North Korean mathematician that defects to the South.
3. Mogadishu (dir. Ryoo Seung-wan)
Real-life dramas seem to be one of the flavours of 2020. After 2016's "The Battleship Island", director Ryoo Seung-wan returns for yet another real-life story, this time turning his camera towards a daring escape attempt made by North and South Korean embassy workers who are stranded during the Somalian Civil War back in the nineties and purports to explore the relevant motives behind the event. The film stars Jo In-sung and Kim Yoon-seok, who returns to acting after a successful directing stint with "Another Child", both teaming up together for the first time.
4. Fisherman (dir. Lee Joon-ik)
Prolific actor Sol Kyung-gu had three releases in 2019 and he looks set to have three more this year and while "Yacha" (a spy thriller co-starring Park Hae-soo) and "King Maker" (a political drama co-starring Lee Sun-kyun) both look exciting projects, it is "Fisherman" that seems most interesting for a few reasons. Primarily, in a career spanning decades, this will be Sol Kyung-gu's first historical film. This black-and-white film will also be the return of director Lee Joon-ik to the genre in which he has been most successful in and to the colour scheme he preferred in "Dongju: The Portrait of a Poet" after the lukewarm response to his latest film "Sunset in my Hometown".
5. Hero (dir. JK Youn)
While news last year was that "Ode to my Father" director JK Youn was to return to filmmaking with space adventure "Return" with Hwang Jung-min and Kim Hye-soo, that project has since been shelved. Instead, it will now be "Hero", an adaptation of a stage musical, which sees him return to the director's chair. The musical film follows the true story of independence fighter Ahn Jung-geun, who assassinated Prince Ito Hirobumi of the Japanese Empire in 1909.
6. Not the Lips (dir. Jo Eun-ji)
The last time Ryu Seung-ryong featured in a comedy film, it was "Extreme Job", which went on the become the second most successful Korean film of all time at the box office. This year, he returns to the genre in "Not the Lips", the directorial debut of actress Jo Eun-ji ("The Villainess"). Ryu plays a best selling writer named Hyeon who's been in the slumps for 7 years meeting a wannabe writer in the film which also stars Oh Na-ra.
7. Peninsula (dir. Yeon Sang-ho)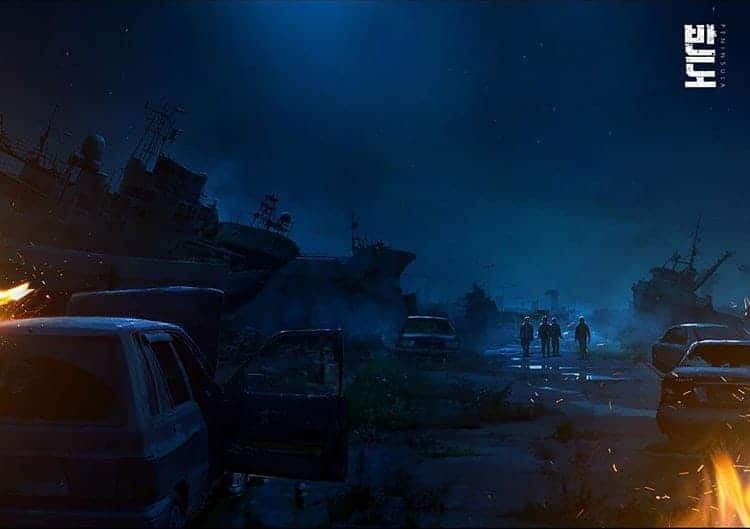 Possibly the biggest and most anticipated Korean film this year, and certainly the one with most eyes on it internationally, is director Yeon Sang-ho's "Peninsula", his follow-up sequel to 2016 massive hit zombie film "Train to Busan". Featuring an all new star cast which includes Kang Dong-won and Lee Jung-hyun, "Peninsula" is set 4 years after the events of "Train to Busan" when the zombie virus has spread over the entire Korean peninsula, making it an uninhabitable wasteland. Small groups of humans, however, have survived, still trapped and without any certainty of rescue or respite. Rumours of an August, 2020 release are gaining grounds.
8. Deliver Us from Evil (dir. Hong Won-chan)
Hwang Jung-min and Lee Jung-jae back together again after "New World"? Sign me up! The two actors who played gangster best friends in Park Hoon-jung's debut film will be seen together again in the action thriller "Deliver Us from Evil", which is the story of the desperate struggles of a man who is about to lose everything he wants to keep safe from the last contract killing, alongside Park Min-jung.
9. Seo Bok (dir. Lee Yong-joo)
2020 seems to be the year science fiction really takes off in South Korean cinema, with several films in the genre in production at the moment. One of those is "Seo Bok" by Lee Yong-joo, the director of "Architecture 101", which sees heartthrob Gong Yoo return to the big screen four yers after "The Age of Shadows". "Seo Bok" sees Gong Yoo play a former intelligence agent who comes across mankind's first human clone and faces off against forces trying to possess the clone. Park Bo-gum plays the first human clone, Seo-bok.
10. Emergency Declaration (dir. Han Jae-rim)
Song Kang-ho and Lee Byung-hun, two of South Korea's biggest stars are set to team up for the fourth time in "The King" director Han Jae-rim's "Emergency Declaration". The film is billed as a disaster drama set in a plane and will boast of a suspenseful plot and colorful characters. This will be the third collaboration between Han Jae-rim and Song Kang-ho after "The Show Must Go On" and "The Face Reader" and the fourth time the two actors will be seen in the same film after "JSA", "The Good, the Bad, the Weird" and "The Age of Shadows".
11. Summit: Steel Rain (dir. Yang Woo-seok)
The success of "Steel Rain" in 2017 ensured that it would not be the last time we get to see Jung Woo-sung and Kwak Do-won as two men from the opposite sides of the DMZ coming together for a common cause, as a sequel was confirmed to be in production, with a 2020 release planned. While this is not a direct sequel to the story from the 2017 film, it retains the actors and directors from that film and sets the story some time in the future and follows a series of events that happens after the leaders of both Koreas and the US president are abducted and taken to a North Korean submarine following a coup in the North. The two actors switch sides here, with Jung playing a South Korean while Kwak plays the North Korean.
12. Kidnapped (dir. Kim Seong-ho)
Ha Jung-woo gets into political thriller mode with "Kidnapped". This real life drama, about a situation that arose in 1986 when a Korean diplomat was abducted in Lebanon, sees him reunite with his "The Tunnel" director as well as "Along with the Gods" co-star Ju Ji-hoon, who has worked with director Kim for both the seasons of the Netflix zombie drama "Kingdom".
13. Bargaining (dir. Yim Soon-rye)
Another Hwang Jung-min vehicle and hostage situation drama this year that deserves special attention for several reasons is "Bargaining". Helmed by "Little Forest" director Yim Soon-rye, "Bargaining" will be breaking grounds as the first major Korean blockbuster film directed by a female director. Joining Hwang and Yim's team, which last worked together in the latter's debut "Welcome to Waikiki", will be Hyun Bin. He will play an expert negotiator who teams up with Hwang's diplomat to save Korean nationals being held hostage in the Middle East.
14. Victory (dir. Jo Sung-hee)
"A Werewolf Boy" director Jo Sung-hee is yet another to try his hand of the science-fiction genre this year, reuniting with his star from that film Song Joong-ki along with "The Handmaiden" herself Kim Tae-ri for "Victory", which will be set on a space station. "Extreme Job" star Jin Seon-kyu and Yoo Hae-jin as a robot round up the space station's crew. This will be the first Korean movie to incorporate robotics motion capture technology.
15. The Outlaws 2 (dir. Kang Yoon-sung)
While "Train to Busan" is generally credited as bringing Ma Dong-seok to the forefront after years of being relegated to side roles, it was 2017's "The Outlaws" that really propelled him to superstardom. Now one of Korea's busiest man, having done as many as 9 leading roles in the last two years alone, he is set to have a quiet year, due to his commitment on Hollywood project Marvel's "The Eternals". That does not mean that he will be absent completely from Korean cinemas, with the sequel to "The Outlaws" finally taking shape. The film is currently casting and a late 2020 release is projected.
16. Call (dir. Lee Chung-hyun)
Jeon Jong-seo, the breakout star of Lee Chang-dong's "Burning", has been in the news since the film's release, with much anticipation surrounding her second film. While she has already made the cross over to Hollywood, currently shooting for Ana Lily Amirpour's new film, her sophomore film will be "Call", a thriller co-starring Park Shin-hye. The film is a thriller wherein the two, living in two different time periods, are somehow connected through a phone-call. Park plays a character living in the present while Jeon's character will be from the past.
17. Without a Sound (dir. Hong Eui-jung)
Speaking of "Burning", its lead star Yoo Ah-in will also be on the screens in "Without a Sound". No, this is not a remake of "A Quiet Place", as the name seems to suggest. The film, a crime saga, will see Yoo Ah-in working for a crime organisation cleaning up their messes when he comes across an unexpected case. This will be his first time appearance in a gangster film, alongside Yoo Jae-myung.
18. Virus (dir. Kang Yi-kwan)
Bae Doona and Kim Yoon-seok are two superstars known for their uniquely interesting project choices who've oddly never featured together and who rarely work in romantic films, with Kim's last film in the genre being the time-travelling "Will You Be There?" in 2016 while Bae Doona hasn't acted in one since "Do You Like Spring Bear?" all the way back in 2003. This makes "Virus" a pretty intriguing project. The film, starring the two, is a mystery romance about a fatal virus which kills if someone doesn't fall in love in five days, is spreading out in the world. The host of the virus, a woman and a man who is developing a cure, also fall in love.
19. Bogota (dir. Kim Seong-je)
After surviving in space in the aforementioned "Victory", Song Joong-ki moves to Bogota, Colombia in the 1990s in this criminal thriller which tells the story of a young man in his 30s who emigrated to Colombia in the 1990s settling in a traditional market in Bogota. The crime drama will depict the lives of youths who left Korea for Latin America, and will take place in the basin of the Colombian Andes. While he has yet to make a mark in films in a way he has on the tv, Song's fans will be eager to see the actor in a film that demands a strong performance.
20. The Night of the 8th Day (dir. Kim Tae-hyung)
Lee Sung-min continues his upwards career graph with yet another leading role, this time in a horror film. He plays a man who used to be an exorcist who is pulled back to face a demon that has freed. This will be a career-first horror film for the actor.