Hong Kong, 20 January 2020 – The Hong Kong – Asia Film Financing Forum (HAF) today announces 33 projects shortlisted for its 18th edition, featuring a host of top Asian filmmakers as well as 11 first-feature directors.
HAF18 will take place this year from 25 to 27 March at the Hong Kong Exhibition and Convention Centre alongside the 24th Hong Kong Filmart.
HAF18 received a total of 338 submissions from 17 countries and regions – including, for the first time, a documentary project from Mexico. Some of the project highlights are as follow: Hong Kong: Hong Kong offers a strong lineup of seven locally-flavoured projects, including works by PANG Ho-cheung, Derek CHIU and NG Kai-chung. Best known for his Love in a Puff trilogy, PANG presents The End, which recounts the story of a psychic medium who seeks help from a dead director for the ending of his unfinished script; Derek CHIU returns after winning the Osaka Asian Film Festival's Grand Prize with No.1 Chung Ying Street (HAF15, 2017) with When Youth Departs, a contemporary social drama about 20 young people in their 20s set in 2020; and NG Kai-chung inspects a spirit tasked to extract evil seeds from humans in his animated feature debut Another World.
China: With nine titles, China accounts for the most shortlisted projects from a single country this year. They include works by TAO Huaqiao, QIU Sheng (The Suburban Birds) and YANG Lina. Produced by South Korean auteur KIM Ki-duk, TAO's Eternal Night examines how a young woman morphs into a murderer; QIU's project, Gu and the Ghost, centres on the controversial Chinese poet Gu Cheng; and YANG's Song of Spring evolves around an 85-year-old mother and her 65-year-old daughter who has Alzheimer's disease, with Taiwanese editor-producer LIAO Ching-Sung attached as producer. Actress Elaine Jin Yanling (金燕玲) will play a role in the film.
Taiwan: Three more Chinese-language projects are from Taiwan. They include Bad Education, a high school thriller about shared secrets, by You Are the Apple of My Eyes director Giddens KO; while LIN Cheng-Sheng re-examines the topic of autism in Among Us, following his heartwarming 2010 documentary Twinkle Twinkle Little Stars.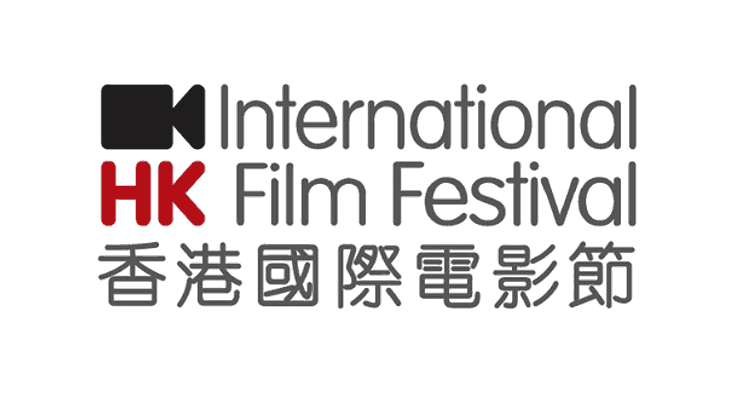 Southeast Asia: HAF18 will feature five hot projects from Southeast Asia, including new projects by Singapore auteur YEO Siew Hua, Petersen VARGAS from the Philippines, and Thailand's Sompot CHIDGASORNPONGSE. In the suspense thriller, Stranger Eyes, YEO reunites with producer Fran BORGIA after landing Golden Horse's Best Original Screenplay and Locarno's Golden Leopard awards with A Land Imagined in 2018; VARGAS presents Some Nights I Feel Like Walking, the recent winner of the HAF-SEAFIC Award; and Palme d'Or winner Apichatpong WEERASETHAKUL will produce the road movie project, 9 Temples to Heaven, for his long-time assistant director CHIDGASORNPONGSE.
Japan: Japan's lone representative at HAF18 is Blind Forest, from Close-Knit director OGIGAMI Naoko, set in a facility where women gathered to create Braille.
South and Central Asia: New works by Siddartha JATLA, Dalmira TILEPBERGEN and Aboozar AMINI are among the five projects selected from this region. In the Belly of a Tiger by JATLA (Love and Shukla, 2017) tells the story of an elderly Indian couple who must sacrifice one or the other to be devoured by a tiger; Lonely Pine, by Under Heaven director TILEPBERGEN, follows a seven-year-old Kyrgyz girl who believes all her wishes would come true; and AMINI, whose documentary Kabul, City in the Wind opened IDFA in 2018, merges facts and fiction in Ways to Run.
Documentaries: Eden BERNAL's The Siren Song, about three generations of Mexican fisherwomen and produced by Hong Kong's Polly YEUNG, becomes the first project from Mexico to take part in HAF. Other projects in HAF18's expanded nine-project documentary section include veteran journalist Dean NAPOLITANO's debut project, June Snow, on New York-born Eliza Li who follows her parents' footsteps in becoming a Cantonese opera performer, with the Academy Award-winner Ruby YANG attached as producer; and Sahra MANI's Kabul Melody which looks at young Afghan girls who risk their lives playing music.
Awards: Two new prizes from Create Hong Kong HAF18 offers a total of 13 awards, which amount to HK$1.2 million in cash and value-in-kind. The awards include two new prizes from Create Hong Kong – the HAF Documentary Award, to be shared between one Hong Kong project and one non-Hong Kong project, and the WIP Fiction Award. Returning sponsors, including Heaven Pictures, Wouter Barendrecht Film Foundation, Udine Far East Film Festival, Bucheon International Fantastic Film Festival, Cinerent and White Light Post, will continue to lend their generous support.
February will see the announcement of projects shortlisted for HAF18's Work-in-Progress (WIP) section which targets to help filmmakers to secure post-production support and funds through meetings with investors, post-production companies, distributors, sales agents, and festival programmers.
For more information on the projects, please look here.