Nawapol THAMRONGRATTANARIT (1984, Thailand) is a self-taught director, a film critic and screenwriter. He majored in Chinese at Chulalongkorn University in Bangkok. His work has earned critical acclaim for its unique and eccentric style. In 2012, his feature debut "36" won the New Currents award in Busan. Nawapol has continued to make feature and documentary films, as well as music videos. His latest films, "BNK48: Girls Don't Cry" and "Die Tomorrow" also received many awards. His latest film, "Happy Old Year" screened in Thailand in December and has now started its festival run from Rotterdam.
We speak to him about his movies, the phenomenon of the BNK48, image, the girls as individuals, Thai movie industry and many other topics.
In "Heart Attack", the protagonist is someone who feels that if he stops working even for a second, he will be left behind. Have you ever had this sense and how much do you identify with the protagonist?
In the past, I was like the protagonist before. haha. So, I quite understand. To me, it's the curse of being freelancer because this path of career is very competitive. And it's also about creativity. You can't stop running and updating yourself or you are left behind. So I think it was interesting to let it be the conflict of the film. The main character has to compete with his ambition all the time.

After finishing the film, I also learned a lot about work/life balance as much as the protagonist. And now, I am different from the character
Why did you decide to deal with BNK48? What is the influence of the group in Thai society? Was it difficult getting permission to shoot and screen all that is shown in the documentary. Was there anything you had to cut in the end?
I was called by the BNK48 office to make the doc, because they heard I was interested in the band in many aspects. They gave me full freedom to make it [but yeah I had to show the first cut to them. anyway, they were all ok with the cut] and before starting the project, we talked clearly about the direction. I didn't want it to be a promo video, I wanted it to be a real documentary. And they agreed. So, there wasn't any BNK office's note to edit the film.
Some of the confessions of the girls are scary and also shocking, particularly due to the extreme competition that takes place in the group. Do you feel bad about their situation?
I don't feel bad, I just understand them because not all young members are that naive, they understand the nature and rules of this band [yeah, but sometimes, even though they understand, they feel sad/angry by nature]; most of them applied to this group by themselves. They can quit anytime but they don't do that because they know what they want and dream for. These kids are quite mature.
What is your opinion about the role social media played in their success?
BNK48 were an online phemonemon 2 years ago. Now they are accepted as a real lie band. They just have to keep going as real artists now. They are still the sub-culture in Thailand. But it's a big sub-culture
Do you feel that image in the entertainment world is everything?
It's not everything but it's something. However, image is temporary, talent lives longer. if you wanna go further, you have to develop both
A number of the girls of the group participated in the film "Where We Belong". Were you surprised by this, and what did you think of their performance? Would you cast them in one of your movies?
I was not surprised because I knew they could do it and they did a good job on that film. It is a good start but now they have to find the next way to continue. I might cast them one day.
Watching the documentary, I felt that, in the beginning you were perplexed, shocked and even appalled at the things you heard. However, as time passed you seem to enjoy the interaction with them? Was that the case?
I was shocked because I didn't think they would be so open to me like that. So then I enjoyed it because when they are open, we become friends.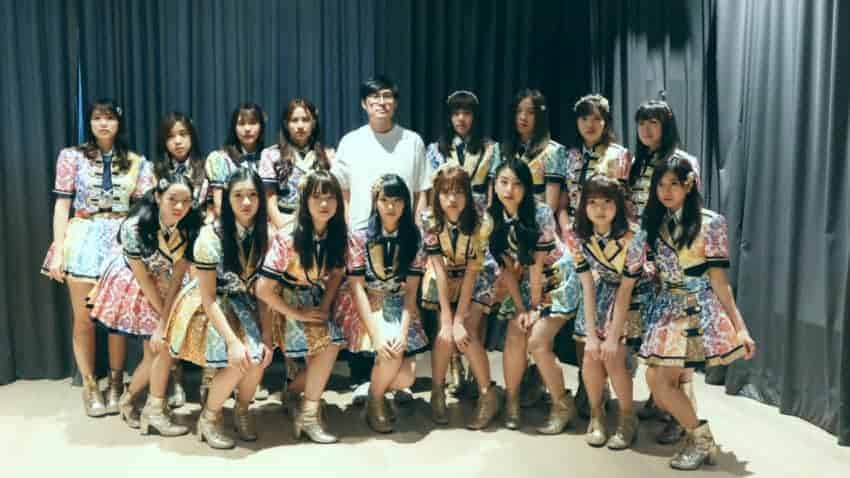 I felt that the documentary also succeeds in highlighting the individuality of the girls. Was this one of your purposes? Do you feel that the girls are victims in the end? Both of their popularity and of a society where image is everything and substance means very little?
Ι took them as a group more than individuals, as every member tlaked about the whole picture of BNK through their own eyes. But yeah, we needed some main members to lead the film. Not quite the victims, because they know what they are doing. I think now they have started realizing that image is not everything. If you follow them in Thai media you will see that now, they are becoming themselves.
What is your opinion of the Thai movie industry at the moment?
Thai people always support Thai film but we need more diversity. We need more courage to take risks with new types of film.