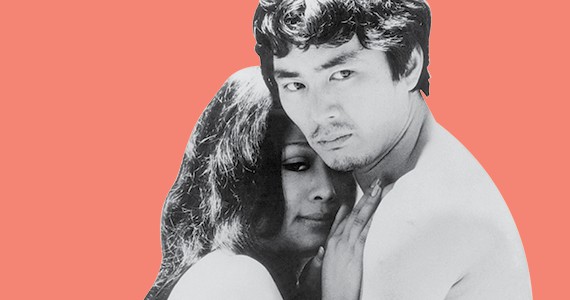 It's a pleasure to present brand new transfers of these largely overlooked films by a major Japanese filmmaker whose body of work remains unavailable outside of Japan. Akio Jissoji, after making a name for himself in the late sixties as a boundary-pushing writer and director for the sci-fi television series "Ultraman," went on to emerge as an equally innovative independent filmmaker with a trio of highly experimental and visually daring narrative features released through the Art Theater Guild (ATG). These early Jissoji films, which are among the most ambitious, provocative and formally daring of ATG's remarkable output, offer transgressive interpretations of Buddhist philosophy and the existential problem of impermanence.
This Transient Life
Saturday, February 15, 1 PM
Saturday, February 22, 7 PM
Jissoji's controversial debut concerns a brother and sister who retreat into an incestuous relationship in defiance of every social and moral obligation put upon them.
Mandala
Saturday, February 15, 4 PM
Saturday, February 22, 1 PM
Jissoji's second feature addresses the despondency and confusion of Japan's post-'68 youth through the divergent responses of two former anti-state student activists.
Poem
Saturday, February 15, 7 PM
Saturday, February 22, 4 PM
The final entry in Jissoji's trilogy is also the most austere, in which a severely ascetic young man employed by a wealthy family takes it upon himself to protect their large estate.
It Was a Faint Dream
Friday, February 7, 7 PM
Akio Jissoji's fourth film for the Art Theater Guild, an ethereal period drama set in Japan's mid-13th century, is an inventive and intimate epic of sadness and spiritual awakening.
For more information on the shorts or to book tickets to the screenings, visit the Japan Society's page HERE.