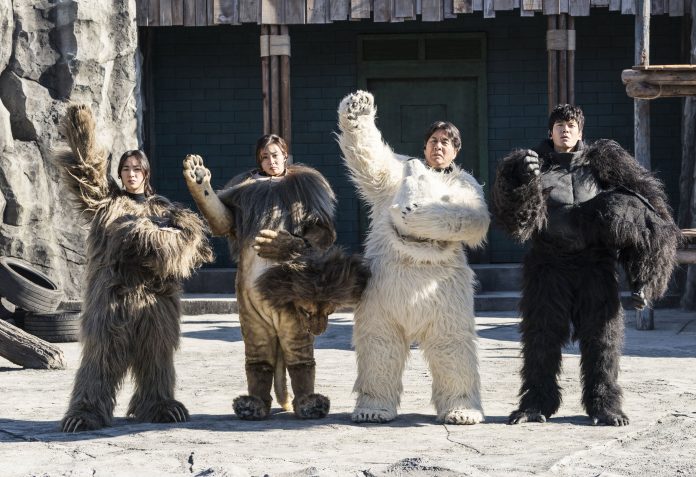 "Secret Zoo", a heartwarming and zany comedy about a zoo struggling to stay afloat while not having any actual animals will open on January 24th at CGV Cinemas in Los Angeles and Buena Park. A further nationwide release is being planned for February 7th.
When a young lawyer, Tae-su (AHN Jae-Hong), eager to lock down a full-time position at his prestigious firm, is tasked with revitalizing a failing zoo in only three months all seems lost because of one glaring issue—the zoo has no animals. Not to be defeated, the zookeepers and Tae-su concoct the crazy idea to dress humans up as animals and make it believable.
"Secret Zoo" stars AHN Jae-Hong, KANG So-Ra, PARK Young-Gyu and is directed by SON Jae-Gon. The film is distributed by capelight pictures.