The Japan Foundation Touring Film Programme returns from January 2020 with a theme of "Happiness is A State of Mind: Joy and Despair in Japanese Cinema", touring 22 cities nationwide. From contemporary dramas to anime and classics, it is the largest of its kind focusing on Japanese cinema in the UK.
Happiness is a staple theme in Japanese cinema and it is within its framework that the Japan Foundation Touring Film Programme 2020 has been curated, showcasing diverse cinematic voices which explore the highs and lows experienced in pursuit of happiness.
Embracing the rich and complex spectrum of emotions that go hand in hand with this concept, the programme presents a comprehensive line-up of unique films which shine a light on the best Japanese cinema has to offer, from critically acclaimed documentary I Go Gaga, My Dear which explores the realities of geriatric care in Japan's aging society, to Kon Ichikawa's(Director of Tokyo Olympiad) stylish classic of the silver screen Ten Dark Women, and international film festival circuit darlings such as Jesus, And Your Bird Can Sing, and Organ – there is something for everyone's taste!
Facts
The Japan Foundation Touring Film Programme 2020 will show case 20 Japanese films, most of which have never been screened in the UK.
The programme will visit 22 UK cities, arguably the largest touring film programme defined by its scope within the UK.
Listings information:
The Japan Foundation Touring Film Programme 2020
Happiness is A State of Mind: Joy and Despair in Japanese Cinema
31 January – 16 February 2020 at ICA, London
31 January – 29 March 2020, nationwide
Programme for screenings at ICA, London:
My Love Story!! (Ore Monogatari!!)
KAWAI Hayato, 2015
4 Feb 2020 15 Feb 2020
6:20pm 2:40pm
Takeo (SUZUKI Ryohei­) is a lovable giant admired by his fellow male students but struggling to find his own love story – girls tend to be repelled by his hulking looks or fall for his best friend (SAKAGUCHI Kentaro). That is until the day he saves Rinko (NAGANO Mei) from a pervert…
Our Meal for Tomorrow (Bokura no gohan wa ashita de matteru)
ICHII Masahide, 2017
1 Feb 2020 16 Feb 2020
1:15pm 2:30pm
After participating in their school's sack race, an unlikely romance begins between an introverted Hayama (NAKAJIMA Yuto) and outspoken Uemura (ARAKI Yuko). As their lives unfold over the next 7 years, can they overcome obstacles and continue sharing meals in good times and bad?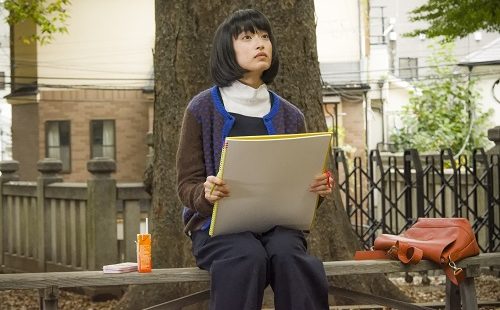 Her Sketchbook (Sekai wa kyo kara kimi no mono)
OZAKI Masaya, 2017
2 Feb 2020 9 Feb 2020
3:40pm 1:30pm
Followed by Q&A with director OZAKI Masaya
Mami (KADOWAKI Mugi) is an otaku and a hikikomori (shut-in). Worried about her future, Mami's father finds her a job as a videogame tester, where she meets Ryotaro (MIURA Takahiro). Encouraged by him to draw game characters for the company, she takes her first tentative steps towards new opportunities.
A Banana? At This Time of Night? (Konna Yofuke Ni Banana Kayo: Itoshiki Jitsuwa)
MAEDA Tetsu, 2018
1 Feb 2020
6:00pm
Afflicted by muscular dystrophy, Yasuaki (OIZUMI Yo) doesn't let that slow him down. A charming and eternally positive man, he is determined to live an independent life and fulfil his dreams with the help of coerced volunteers Misaki (TAKAHATA Mitsuki) and Tanaka (MIURA Haruma). Based on a true story.
Organ (Ano Hi No Orugan)
HIRAMATSU Emiko, 2019
1 Feb 2020
3:30pm
As Tokyo burns in the wake of air strikes in the closing months of the Pacific War, nursery teachers lead by Kaede (TODA Erika) scramble to evacuate the children under their care to an abandoned temple. A rare film showing the little known realities of women on the home front who answered the call of duty in the face of adversity.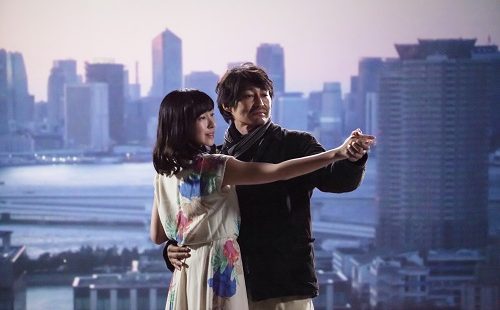 The Actor (Haiyu Kameoka Takuji)
YOKOHAMA Satoko, 2015
5 Feb 2020
8:40pm
KAMEOKA Takuji (YASUDA Ken) is the perennial supporting actor, constantly typecast as background characters, from homeless to yakuza roles. Thirty-seven years old and single, he reaches a crossroads in his life when he meets a female bar owner (ASO Kumiko) that may change everything.
Little Nights, Little Love (Eine Kleine Nachtmusik)
IMAIZUMI Rikiya, 2019
2 Feb 2020
1:20pm
Sato (MIURA Haruma) is a singleton in his late 20s, longing for the perfect meet-cute to kick start his love life. One day, he meets Saki (TABE Mikako) in an unlikely encounter on the street, soon sparking a romantic connection. Is it a miracle? Based on a story by one of Japan's most popular novelists, the film asks what is necessary in attaining happiness in a relationship.
Jesus (Boku wa Iesu-sama ga kirai)
OKUYAMA Hiroshi, 2018
6 Feb 2020
8:40pm
Having relocated from the big city to a rural town, timid Yura (SATO Yura) feels isolated in his new Christian school. Initially sceptical of the new worshipping practice, he begins to have apparitions of a tiny, mute Jesus who seems to answer his prayers. But he should be careful what he wishes for…
Another World (Han Sekai)
SAKAMOTO Junji, 2018
7 Feb 2020
8:40pm
Koh (INAGAKI Goro) leads a mundane life as a village charcoal maker – a profession he took over from his father. One day, an encounter with his old military buddy from the Self-Defence Force (HASEGAWA Hiroki) brings back complex memories, making him reconsider his passive existence.
Bento Harassment (Kyo mo iyagarase bento)
TSUKAMOTO Renpei, 2019
9 Feb 2020
4:10pm
Wishing to open up another line of communication with her rebellious teenage daughter, in the name of light-hearted revenge, single mother Kaori (SHINOHARA Ryoko) begins creating embarrassingly sweet messages in her child's lunchbox meals. Will it work?
My Dad is a Heel Wrestler (Papa wa Warumono Champion)
FUJIMURA Kyohei, 2018
8 Feb 2020
3:40pm
Little Shota (TERADA Kokoro) gets the shock of his life when he discovers that the father he looks up to plays the despicable heel wrestler, Cockroach. Once a star champion, Takashi (TANAHASHI Hiroshi) decides to overcome his injuries and re-join the wrestling big league to win back his son's heart.
Lying to Mom (Suzukike no Uso)
NOJIRI Katsumi, 2018
8 Feb 2020      
6:00pm             
Yuko (HARA Hideko) wakes up in the hospital with amnesia, oblivious to her son's death. Realising this, her family decides to innocently deceive the mother, pretending that he is alive and well, working in Argentina. Meanwhile, the rest of the family struggles to deal with their grief.
Shadowfall (Kagefumi)
SHINOHARA Tetsuo, 2019
2 Feb 2020
6:20pm
Makabe (YAMAZAKI Masayoshi), a first-class professional burglar, witnesses arson while on a job at night. The fire brings back memories of a past incident some 20 years before and sets in motion events which will determine his destiny. 
And Your Bird Can Sing (Kimi no tori wa utaeru)
MIYAKE Sho, 2018
31 Jan 2020
6:20pm
A gritty coming-of-age drama depicting the lives of a Hakodate bookstore clerk (EMOTO Tasuku), his co-worker (ISHIBASHI Shizuka), and housemate (SOMETANI Shota) as the carefree trio fight the sense of being adrift, hedonistically enjoying nightly escapades. But their happy days hinge on a delicate balance.
Sea of Revival (Nagi machi)
SHIRAISHI Kazuya, 2019
4 Feb 2020
8:30pm
In a bid to rid himself of his crippling gambling addiction, Ikuo (KATORI Shingo) moves to his partner's coastal hometown in an area recovering from the devastating 2011 earthquake. Initially adapting to the new environment, his vice soon catches up to him in a vicious cycle.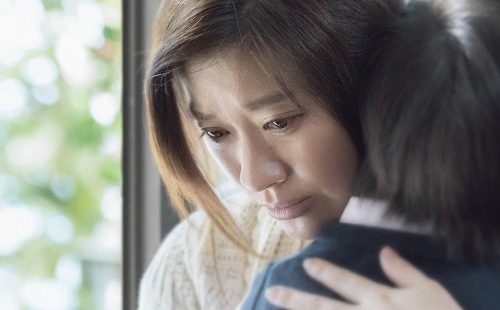 The House Where the Mermaid Sleeps (Ningyo no nemuru ie)
TSUTSUMI Yukihiko, 2018
9 Feb 2020
6:20pm
Teetering on the edge of divorce, a couple is faced with tragedy when their daughter becomes brain dead with little chance of recovery following an accident. Confronted by an impossible decision, the parents must seek alternative solutions in a bid to keep her alive…
Kakegurui – Compulsive Gambler (Eiga: Kakegurui)
HANABUSA Tsutomu, 2019
5 Feb 2020
6:20pm
At Hyakkaoh Private Academy students are ranked on their gambling abilities rather than grades. The coveted prize for becoming the ultimate gambling champion is a 'blank future' that will give the winner autonomy over their life after graduation. Who will win happiness by betting on their lives?
Ten Dark Women (Kuroi juunin no onna)
ICHIKAWA Kon, 1961
1 Feb 2020
8:30pm
Progressive for the time of its production, this black comedy follows the undoing of a married TV producer and philanderer as the women in his life join forces in conspiring to kill him. Starring many representative figures of Japan's silver screen, this stylish work by the director of Tokyo Olympiad is a rare treat praised by his contemporaries.
Ride Your Wave (Kimi to, Nami ni Noretara)
YUASA Masaaki, 2019
16 Feb 2020
4:45pm
After young firefighter Minato (KATAYOSE Ryota) rescues avid surfer Hinako (KAWAEI Rina), the two fall in love. But Minato's life is cut short in an accident at sea causing the distraught Hinako to stay away from the ocean; until the day she hums their song and he appears in the water…
Japan Now Special Strand
I Go Gaga, My Dear (Bokemasukara, yoroshiku onegaishimasu.)
NOBUTOMO Naoko, 2018
15 Feb 2020
4:45pm
Followed by Q&A with director NOBUTOMO Naoko
Filmmaker Nobutomo begins to notice gradual changes affecting her nonagenarian mother. Turning the camera on her parents' lives, she presents an intimate portrait of the highs and lows of a family living with Alzheimer's and the reality of geriatric care in Japan's super aging society.
Special Guests:
Directors OZAKI Masaya, NOBUTOMO Naoko, and MAEDA Tetsu
The Japan Foundation is very excited to welcome directors OZAKI Masaya (Her Sketchbook), NOBUTOMO Naoko (I Go Gaga, My Dear), and MAEDA Tetsu (A Banana? At This Time of Night?), who will attend select screenings of their films around the UK at different times during the programme period.
All will be available to interview during their stay in the UK.
OZAKI Masaya Biography:
OZAKI Masaya is perhaps best known as one of Japan's most accomplished screenwriters. Mainly writing for TV dramas, the adaptations of his scripts such as that for Umechan Sensei (2012) have attracted a great number of viewers in the past few decades. Also a talented film maker, Her Sketchbook (2017) – a unique coming-of-age story of a young woman who has been socially excluded in Japan – is his second feature film, following his debut work Rendezvous! (2010). He also wrote the script for a feature film set on the Okinawan islands, A Yell from Heaven (2011), which was screened as part of the Japan Foundation Touring Film Programme 2015. OZAKI will attend special Q&A screenings of Her Sketchbook at:
ICA, London: Sunday, 2 February and Sunday, 9 February
DCA, Dundee: Monday, 3 February
Phoenix Leicester: Wednesday, 5 February
QUAD, Derby: Friday, 7 February
CHAPTER, Cardiff: Saturday, 8 February
NOBUTOMO Naoko Biography:
NOBUTOMO Naoko has been producing documentaries for Fuji TV since 1986. Her documentaries have tackled various social themes, most notably her own struggle with breast cancer. Her feature film debut, I Go Gaga, My Dear started off with just one screening in a regional city. As favourable reviews spread, it went on to be screened at over seventy cinemas in Japan as well as overseas. Documenting her small tight-knit family's struggle to come to terms with her mother's declining health due to dementia, this touching family film reflects on the common and timely issues existing in Japan's aging society while giving us an intimate insight into the director's own life. NOBUTOMO will be available to answer questions on I Go Gaga, My Dear during special Q&A screenings held at:
ICA, London: Saturday, 15 February
Square Chapel, Halifax: Sunday, 16 February
Watershed, Bristol: Monday, 17 February
Showroom, Sheffield: Tuesday, 18 February
QFT, Belfast: Wednesday, 19 February
MAEDA Tetsu Biography:
MAEDA Tetsu is a screenwriter and director from Osaka. Previously working closely with many prominent film directors such as SUO Masayuki for Shall we Dance (1996) as an assistant director, he made his directorial debut in 2000 with Swing man. Since then, MAEDA has gone on to direct numerous feature films and TV series including Saru Lock (2009) and Sukiyaki (2011) as well as writing the script for a handful of titles. A Banana? At This Time of Night? is an extraordinary adaptation of the real life of SHIKANO Yasuaki, who suffered from muscular dystrophy, and his medical volunteers who supported him during his life. MAEDA will take part in Q&A screenings of A Banana? At This Time of Night? at:
Filmhouse, Edinburgh: Thursday, 19 March
Broadway, Nottingham: Saturday, 21 March
Exeter Phoenix, Exeter: Sunday, 22 March