Sahraa Karimi, born in 1985, comes from the second generation of Afghan refugees in Iran. At the age of fifteen, she played as an actress in two Iranian films, which brought her to study cinema in Slovakia and graduated with a PHD of directing. During these years,she has made more than 30 short fictions and documentaries, some of which won numerous awards in international film festivals. After 10 years of making many shorts and documentaries, she returned to Kabul. She made two documentaries, "Afghan Women Behind the Wheel" in 2010 and "Parlika: A Woman in the Land of Men" in 2016, which were successful internationally. "Hava, Maryam, Ayesha" is her first feature film which was shot entirely in Kabul with Afghan actors.
We sat down with the director to discuss the production of her first feature, the status of women in Afghanistan and the reactions to "Hava, Maryam, Ayesha".
"Hava, Maryam, Ayesha" is screening at Vesoul International Film Festival of Asian Cinema
Your career in cinema started with acting?
Yes, when I was very young. It was completely accidental. I was in Iran, and an Iranian director was searching for an Afghan girl to play in her movie and we were actually introduced on the street and I went to play for her. I studied mathematics and physics so I wanted to become an architect but my destiny and my journey changed because she chose me to play in her movie, and then I just got used to the appeal of cinema. I just like very much the concept of storytelling through moving pictures, through audiovisual means; therefore I continued and became a filmmaker.
And then you studied in Slovakia?
Yes, at the age of 17 I moved to Slovakia and when they asked me what I want to study and I told them film, they told me it was very difficult because they have a talent exam and my background was on mathematics and physics. I said it is ok and I learned history of art and cinema for a year and then I gave entrance exams and I got the first place in film directing. Then I studied for 10 years almost.
But you where there with your family right?
No, I was alone, totally alone, for the whole duration of my studies.
And you have a PhD now?
Yes, I finished my studies in 2013 and then I decided to go back in Afghanistan and stay there because it was more important for me to tell the stories of my land and especially women, but firsthand. I did not want to live in Europe and just go back to shoot a movie. I wanted to live between people and get to know them more and more and to face them directly. It was a very risky decision, but that is what I wanted to do.
So, would you say your perspective in filmmaking is more European?
Yes, I have a very European perspective, if you see my film it is very European in style, not Afghani style, despite the fact that it is shot in Afghanistan. I am significantly under the influence of Eastern European cinema and the fact, that I grew up outside my country, in Europe, gives me a kind of distance, allows me to look at my country from a different angle, and not to be influenced by clichés.
In 2019, you became the Director General of Afghan Film, the first woman to reach this position. How did that happened?
I am a filmmaker and I was preparing for "Have, Maryam, Aisha", which is an independent film, and I went to the Afghan Film, which is a state production company to support filmmakers, but they did not support me at all at that time and so I had to shoot my film independently and through a lot of problems. For example, even for the lighting equipment I wanted to borrow from the Afghan film, they asked for a lot of money. However, since they are a public company, they could not ask for money, this was corruption. After I finished my film, I learned that they announced the vacancy for the position of Director General and I thought that it was time to bring some changes, because if any filmmakers like me have faced similar problems with this office, nobody will shoot films in Afghanistan. Therefore, I applied, and I passed all exams and I won the position. My purpose is to allow other filmmakers to make their films without these bureaucratic issues that we have, in order to bring some changes in Afghan cinema. I took the position in June.
How would you describe the state of Afghan cinema at the moment?
It is very difficult, we have a really hard situation because we have no support from the government, we don't have any facilities or productions houses and also no proper cinemas to show our films. However, we are trying to bring changes, and one of those is through my new position, because since I am a filmmaker myself I can understand the situation and make the government understand and to push them to pay more attention to cinema, to Afghan cinema, in order for some changes to actually happen.
What does the audience prefer to watch in cinema?
Comedies, melodramas…
"Have, Maryam, Aisha" is your first fiction feature film, before that you shot fiction shorts and documentaries. How difficult was the transition?
My major was Fiction Film actually, but when I returned to Afghanistan I started with documentary because for a long time I was far from the country, so I needed to come close to the reality and the stories of people and particularly women. That is why I decided to make documentaries first and then go to fiction.
What was the inspiration for the stories in the film?
It came from women's issues stories I carry in myself even from childhood. I had the opportunity to travel to many provinces in Afghanistan and I had the opportunity to listen to these stories by talking with women face to face. This helped me to learn more about women and also I realized it does not matter if you are an educated woman or a rural woman or a house wife, when you live under the patriarchal society's rules and limitations, you all live "under one roof". Also, I understood as I returned to live in Afghanistan that the only value of the woman is to become a mother. If you don't want to become a mother, something is wrong with you. If you want to become a part of a family or you want your marriage to continue you should become a mother. Therefore, for me this was a big question, if you don't want to become a mother, can you live a normal life? And also this motherhood issue is a false choice, it is something of a limitation also. If you have a problem as a wife, nobody helps you, men dominate society. All these aspects inspired me to write this story in order to bring to the surface an issue most people do not think exists in Afghanistan. Also, if you talk about women in Afghanistan, it is always about clichés that the media cover every time, like women in explosions, but I wanted to tell a story about women that have common, universal issues, like motherhood.
How realistic are the stories portrayed in the film?
It is totally realistic, I just put them in a fiction narrative, this kind of treatment is a part of our society, even with pregnant women, who are not respected at all and given a lot of house work. Actually, I toned down the depiction a bit, it is even worse in reality.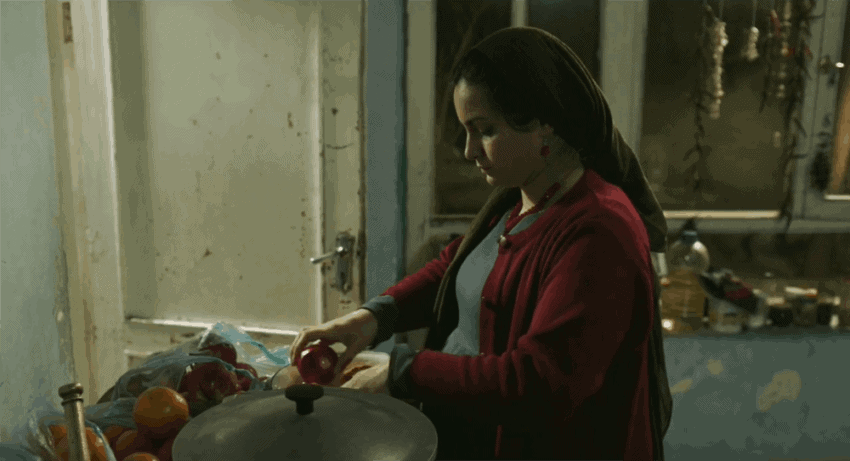 The first woman is with a man she does not want to be with, the second was and the third will be. Was one of your purposes to connect the issue with time also?
Yes, in these three stories you can see the rule of men. For example, in the first story the man only cares for his own joy and his own friends. In the second, we do not see him but the impact of his actions is visible through the protagonist and in the third we see that the protagonist will be become the woman of one. I wanted to portray the different situations women face. I feel that in these situations (pregnancy) a woman should decide what she should do. Even in Hava, she is a housewife and she cannot do anything, she cannot even go to the nearby clinic by herself but still, she is doing something against the "rules". I did not want to show that all men are very bad in Afghanistan, but that they are absent, they do not support women, even if they are present.
Also, I felt that you wanted to show that all three women, are lonely, even the two that are part of a family.
Yes, this loneliness exists, despite of the cliché that many people think that if you have children or family you are not lonely, but this is not true. You can see all three protagonists are lonely; it is due to the rule of the patriarchal society that forced this loneliness upon them.
The first woman was actually pregnant? And if the answer is yes, how difficult was it to cast a pregnant woman?
Yes, she was, but actually she is my friend and she is not an actress. She lives outside Afghanistan and I asked her to come and play this role. She just came and played the part.
Was she not afraid? Particularly the scene where she is climbing the ladder looks very dangerous.
No, no she was ok.
How about the rest of the casting?
The second is also not exactly an actress, she has just played in some student films, but the third one is an actress. Due to the characters I created, I was searching for such people and all of three of them won awards in Dhaka Film Festival and Los Angeles Film Festival.
Can you tell me a bit about the scene where the second woman is crying? How did you guide her for that part?
What I did with all three of my protagonists is to talk to them a lot before any kind of shooting, because I did not want them to just play a role, I wanted them to understand the situation of the character. For me it was very difficult with the first because she was not an actress so she came from a normal life just to play. So for me, it took longer with her because I wanted her to become more attached to the role.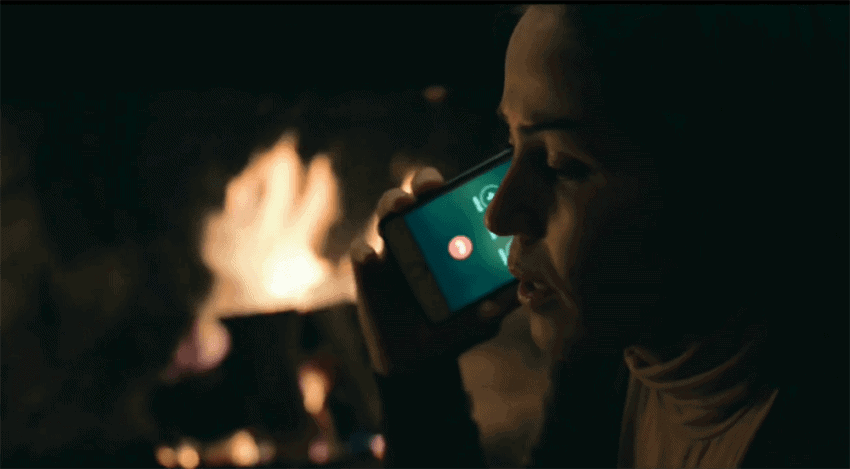 What about the scene where the second woman wears a wedding gown?
It was kind of metaphoric way because always when women are young girls, they think these white dresses bring happiness and symbolize all dreams coming true. I wanted to show that even this white gown does not mean that a woman will have a happy marriage.
Why did you choose to have them all being pregnant?
The pregnancy was a motif for everyone, but in different social situation for each. One is a housewife, one is an independent woman and one is a teenager. I wanted to show the resonance between their reactions and their situation and I wanted to show, that, as in the end, where they all come under one roof in the clinic, my message is that it does not matter what social background you have; when you face the same problems, you will probably end up with the same solution. Pregnancy was the main theme I wanted to present, how when you are pregnant it is like a long dream coming true, but at the same time, if you get divorced, what will happen to you. Because, for example, a pregnant woman in Afghanistan cannot get a divorce, there are many limitations.
In Afghanistan women are not allowed to get a divorce from their husbands?
It is allowed, but it is very difficult.
Is abortion allowed in Afghanistan?
No, it is illegal, so in that regard, my film is also about taboos. Also, what happens in the end with the doctor, is very common.
Can you tell me about your cooperation with the cinematographer, Behrouz Badrouj?
He is an Iranian cinematographer and he used to come to Afghanistan a lot and so he knows about the country and our culture and it was easier to communicate with him, than to bring someone new. Because sometimes with familiar people you gain time, because you are not forced to explain everything. My work with him was very good because we both knew what we wanted from each other, and we also discussed a lot about the films that I like and the style I wanted to have in the movie.
The film screened in Venice? How was the reaction of the audience?
Yes, it was in the official selection. It was very good, we had five screenings and all were sold out. For them it was very interesting because there are very few films that are shot inside Afghanistan. People make movies about Afghanistan but they shoot in Morocco or Tajikistan for example, they reconstruct the country. We decided that we wanted to shoot inside the country with real location and real people so for them it was really interesting to see real Kabul streets and people.
Has it screened in Afghanistan?
Yes, after Venice we screened it for 20 days in Afghanistan.
How was the reaction there?
It was very good. I was afraid, because it is about taboos and subjects that are usually not talked about, but particularly women welcomed this story.
Would you say that it was difficult shooting inside Kabul?
It was very difficult because during my shooting there were five explosions. I shot for 40 days and it was difficult but not impossible. I knew about the difficulties and the issues that will arise but I decided it is better to accept the situation and just continue shooting. Because we wanted to show to producers outside of the production houses that if they shoot in Afghanistan nothing will happen, you can actually shoot there.
Are you working on anything new at the moment?
Yes, I am working on my second feature; it is a difficult one because it is about relationships and people do not shoot so much about these subjects in Afghanistan, like family issues and human connection, they always want to make these melodramatic movies