Osaka Asian Film Festival is held yearly under the theme of "From Osaka to All of Asia!" We are pleased to announce the line-up of the 15th edition of OAFF.
The number of selected films is 64 in total, the highest number ever for the festival, and they include 14 World Premieres, 12 International Premieres, and 3 Asian Premieres. Films from 23 countries and regions, including China, Hong Kong, Taiwan, Korea, Thailand, Malaysia, Indonesia, the Philippines, Singapore, Cambodia, India, Bangladesh, Nepal, Kazakhstan, Poland, France, Germany, Denmark, Portugal, Italy, the USA, Mexico and Japan, will be screened.
OPENING FILM
The Garden of Evening Mists
by Tom Shu-yu LIN (Malaysia) Japan Premiere
CLOSING FILM
Kamata Prelude
by NAKAGAWA Ryutaro, AKIYAMA Mayu, YASUKAWA Yuka, WATANABE Hirobumi (Japan) World Premiere
COMPETITION
This section will present 15 films chosen from films completed on or after 1st October 2018 and unreleased in Japan. The international jurors will choose the winners of the Grand Prix and Most Promising Talent Award from these films.
Apart by CHAN Chitman (Hong Kong)
Babae at Baril (The Girl with the Gun) by Rae RED (Philippines)
Better Days by Derek TSANG (China, Hong Kong)
Happy Old Year by Nawapol THAMRONGRATTANARIT (Thailand)
Heavy Craving by HSIEH Pei-ju (Taiwan)
Kontora by Anshul CHAUHAN (Japan)
Lucky Chan-sil by KIM Cho-hee (Korea)
My Prince Edward by WONG Yee-lam (Hong Kong)
The Odds by Megha RAMASWAMY (India)
Spring Tide by YANG Lina (China)
The Taste of Pho by Mariko BOBRIK (Germany, Poland)
Way Back Home by PARK Sun-joo (Korea)
Wisdom Tooth by LIANG Ming (China)
Write About Love by Crisanto AQUINO (Philippines)
Your Name Engraved Herein by LIU Kuang-hui (Taiwan)
SPOTLIGHT
In this newly established section, the films are not yet famous but are expected to gain attention this year because they highlight a new talent or movement in cinema.
Alikis by Emetjan MEMET (China)
Looking for a Lady with Fangs and a Moustache by Khyentse Norbu (Nepal, Mexico)
Mariam by Sharipa URAZBAYEVA CHATTERJEE (Kazakhstan, Germany)
Roam Rome Mein by Tannishtha (India, Italy)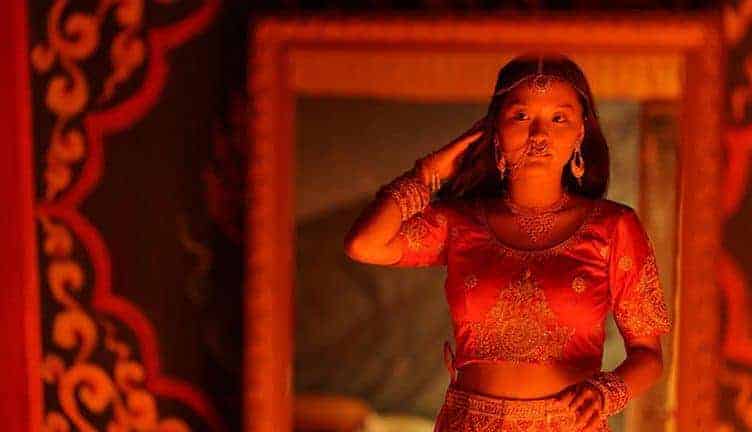 SPECIAL PROGRAMS – New Action! Southeast Asia
This special program highlights new movements in Southeast Asian cinema and features a wide variety of films.
BEE, My Friend by CHENG Thim Kian (Malaysia)
California Dreaming by MEAS Sreylin (Cambodia)
Hit & Run by Ody C. HARAHAP (Indonesia)
LSS (Last Song Syndrome) by Jade CASTRO (Philippines)
Metamorphosis by Jose Enrique TIGLAO (Philippines)
Miss Andy by Teddy CHIN (Malaysia, Taiwan)
Sunday by Kris ONG (Singapore)
Sunshine Family by KIM Tai-sik (Philippines, Korea)
INDIE FORUM
This program will present 10 films by innovative and challenging talents. The JAPAN CUTS AWARD will be bestowed by the Japan Society to one Japanese film selected from this section.
Bleached Bones Avenue by FUJIMOTO Akio
For Rei by SAKAMOTO Yukari
Good-bye by MIYAZAKI Aya
Hammock by KISHI Kentaro
The Modern Lovers by SHIMOYASHIRO Atsuro
The Murders of Oiso by MISAWA Takuya
On the Edge of Their Seats by JOJO Hideo
Reikoiruka by IMAOKA Shinji
VIDEOPHOBIA by MIYAZAKI Daisuke
Woman of the Photographs by KUSHIDA Takeshi
SPECIAL SCREENINGS
This section will present two films from Asia which are judged to be both beautifully shot and topical. One of them, "Made in Bangladesh", will be screened with the support of Kobe College Department of English.
Made in Bangladesh by Rubaiyat HOSSAIN
Yan by IMAMURA Keisuke

SPECIAL PROGRAMS – Our Lights and Shadows: Celebrating 101 Years of Korean Cinema
To celebrate the 101st anniversary of the birth of Korean cinema, OAFF will show a selection of works that tell the stories of important moments in the social history of Korea.
Birthday by LEE Jong-un
Children Gone to Poland by CHOO Sang-mi
House of Hummingbird by KIM Bora
MAL-MO-E The Secret Mission by EOM Yu-na
SPECIAL PROGRAMS – Taiwan: Movies on the Move 2020
In cooperation with the Ministry of Culture, Taiwan and the Taiwan Cultural Center of Taipei Economic and Cultural Representative Office in Japan, OAFF 2020 will showcase excellent new Taiwanese films that mirror current Taiwan.
A Cockerel's Tale by HSIEH Pei-ju
The Gangs, the Oscars, and the Walking Dead by KAO Pin-chuan
Nobody by LIN Chun-hua
RPG by SHIH Chun-han
Temple of Devilbuster by WANG I-fan
SPECIAL PROGRAMS – Special Focus on Hong Kong 2020
This program will present Hong Kong films by a new generation of filmmakers in cooperation with Hong Kong Special Administration Region Economic and Trade Office Tokyo.
Fagara by Heiward MAK
The Fallen by LEE Cheuk Pan
Four Times Four by Amos WHY, Nora LAM
SUPPORTED PROGRAM – Housen Cultural Foundation: Support for film study and production
Based in Osaka, the Housen Cultural Foundation supports film study and production in graduate schools. This program will show the three films supported by the Housen Cultural Foundation. This section is co- hosted by National Museum of Art, Osaka. Admission is free.
Bring Light to the KOBE by TAKAI Misa
Daffodils by OSUGI Takuma
Naked Uncle by AOKI Nobukazu
Setsuko by ZON Pilone
Stay by FUJITA Naoya
CO-HOSTED PROGRAM – Rediscovering Osaka through the Moving Image "Come to Life! vol.2 Gutai and Nakanoshima"
"Come to Life!" is a project to explore long-forgotten documentary films produced by companies, individuals and governments in Osaka, discover their new value and to encourage museums or other proper facilities to archive the films.
The second edition, titled "Gutai and Nakanoshima", features documentaries related to Gutai, the post-war avant-garde artist group in Kansai, selected from the 8mm and 16mm film collection of Nakanoshima Museum of Art, Osaka, which will open in the fiscal year of 2021. Admission is free.
Hosted by Museum Vitalization Committee / Osaka Asian Film Festival
In cooperation with National Museum of Art, Osaka / Nakanoshima Museum of Art, Osaka
The Spangle Men and Plaza of Light from Gutai Art Festival
Adventurers of Gutai Art, TV series Nippon Tokuhain No.171
Inaugural Party of Gutai Pinacotheca (bw)
Inaugural Party of Gutai Pinacotheca (Color)
The Outdoor Gutai Art Exhibition (reconstructed ver.)
Fertilizer Production from Rapeseed
For more info please check the OAFF Website