Studio Ghibli have been in a bit of a lull since the announcement of flag-bearing director Hayao Miyazaki's retirement back in 2014. That sad news, however, did reveal a silver lining in 2017 when it was announced that the legendary director would come out of retirement to make a new film. Not much has since been heard regarding the prolific animation studio since, but the initial couple months of 2020 have been brimming with news about them and their future. Here, we break down everything that's been announced regarding Studio Ghibli so far this year.
First up, the news of Studio Ghibli's catalogue coming to Netflix across the world (well, except US and Canada) filled fans all round with joy. Several of the Studio's films are often considered among the best of not just animation but cinema in general, and fans had been waiting with bated breath for them to hit the world's biggest streaming platform. Hence, the news that most of their biggest, most loved films will all be streaming soon on Netflix was rapturously welcomed.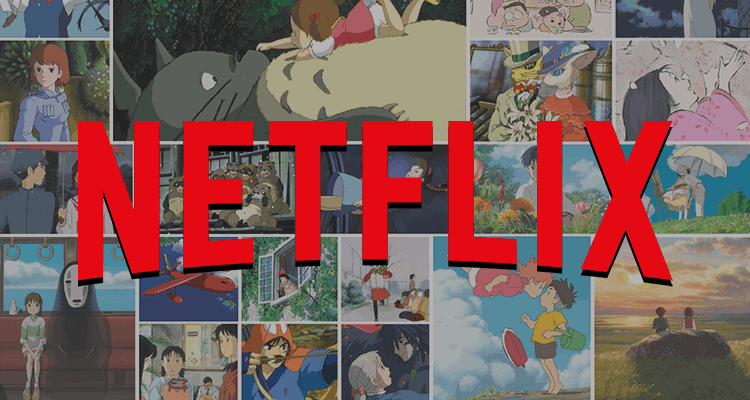 So far, "My Neighbour Totoro", "Kiki's Delivery Service", "Castle in the Sky, "Tales from Earthsea", "Porco Rosso", "Only Yesterday" and "Ocean Waves" have all already started streaming while seven films will launch on March 1st and the final batch of seven more will be released on April 1st.
April will also see the release of the book "My Neighbour Miyazaki", a hardcover collection of almost 300 new illustrations honouring Ghibli classics of Japanese animation like Spirited Away and Howl's Moving Castle, as created by renowned digital illustrators like Dan Mumford and Stanley Chow. The pieces were originally made for the exhibition of the same name from American gallery Spoke Art, who've collected the pieces for the first time in this book, along with pieces from their other Miyazaki inspired shows last decade. The book is set to release on April 14th, 2020.
The highly anticipated new film from Hayao Miyazaki, "How do You Live?", was expected to be released this year before the 2020 Tokyo Summer Olympics (which will be held in July), but in a recent interview, Toshio Suzuki, the film's producer said that after three and a half years of work, the film was still about 15% complete.
The film, an action-adventure fantasy, is named after a 1937 novel, which will feature heavily in the narrative too, as something that has great meaning in the protagonist's life. No certain release date is forecasted yet, but 2021 or 2022 projections are roughly made by Suzuki.
It was announced earlier in their New Year's statement that the Studio is in fact working on not one but two new films, however no further information has been revealed regarding the second film.
Furthermore, plans are also progressing for a Studio Ghibli theme park in the Aichi Prefecture, Japan, details of which have also just been released.
The park will be divided into different areas: Ghibli's Giant Warehouse; a "My Neighbour Totoro"-themed Dondoko Forest; "Princess Mononoke" Village; Springtime of Youth Hill, which will have attractions from "Howl's Moving Castle" and "Castle in the Sky"; and Witch Valley, which will be based on "Kiki's Delivery Service".
While some images were released a couple years back showing the plush green spaces of the "Princess Mononoke" area and Witch Village, new images of the sites show how Ghibli's Giant Warehouse will look, spread across a large space and allowing some of the studio's most iconic films to be given a new life. Check out all the released concept artwork here: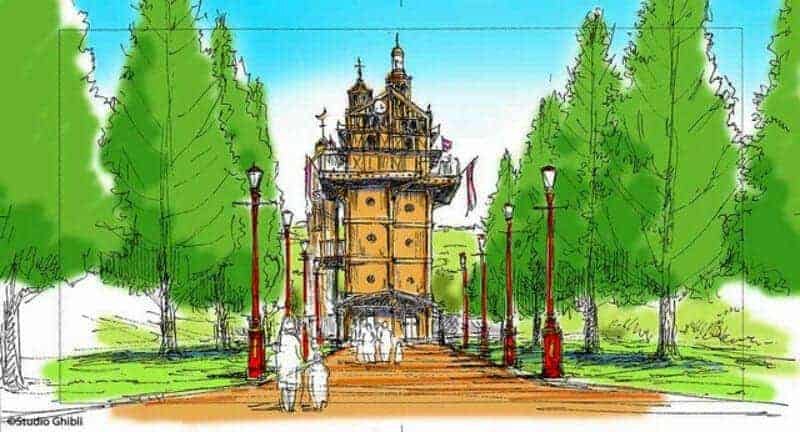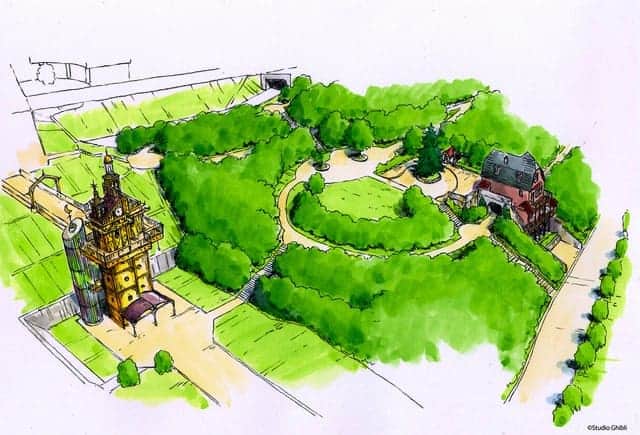 One such area is the dining area, which will be modelled on "Spirited Away". The Springtime of Youth Hill site will also have an elevator to give park-goers a better view of the entire site.
A prospective map of the park has also been mocked up and it looks vast, so there will be plenty of areas for fans to explore.
Fans may not have to way too long for the theme park to open either, with reports saying Ghibli's Giant Warehouse, Dondoko Forest and Springtime of Life areas are expected to open in 2022, whereas the "Princess Mononoke" village and Witch Valley will follows the year after.
It truly is a good time to be a Studio Ghibli fan right now!