The profound magic of cinema does not necessarily come from technical brilliance or in conveying some deeper message; style, production, mood, context, and at times even acting can be superfluous in its wondrous realisation. Sometimes a film just speaks to you. It shouts out everything you want, or have ever wanted, to say without you having to push air from out your lungs – and it feels so damn elating and freeing for such a connection to exist let alone allowed to be indulged in. Of course, this is not to say only a few films can speak to anyone on this level, but Naho Kamimura's "Wander Life", now streaming via the Japanese Film Festival Magazine, replenishes our hollowing vessels with bewildering vibrancy and youthful fervour, leaving us with one foot firmly in hindsight and the other preparing to leap into the unknown.
Shuri Nakamura gives an award-winning performance as Hinano Matsuki, a lonely middle-school pupil who can only communicate her feelings through the written word and is targeted by a trio of bullies in her class. After one such incident she runs off to hide in the school infirmary where nurse Shindo (played with heart-wrenching immensity by Yo Hasegawa) works. Over time, the pair strike up a friendship, providing each other the space and company needed to break down their own boundaries and open up to each other. But as the relationship between Shindo and another teacher is threatened with exposure by the same bullies, Hinano takes drastic measures to find her own voice and courage by the only means she knows how: music.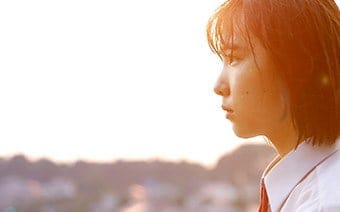 Music is not just intrinsic to the plot but also the key to Hinano's world and happiness: we see her face light up for the first time when she introduces the band SWANKY DOGS to Shindo; the seamless transition from non-diagetic soundtrack to live performance immerses us into experience as if for the very first time. Here, Hinano has traveled to Morioka, asking the group to translate her myriad of notebooks into a song; her plea is honest, and Nakamura's delivery is simply astounding. Anyone who was ever a teenager whose only real outlet was through music, singing out the lyrics as if no one was listening, will attest to the enormity of this life-affirming power until they are blue in the face. Hinano embodies this connection as if it all stemmed from Nakamura's own experiences, blurring the lines between fantasy and reality as if no such line existed, and harnessing these healing qualities with urgency.
Like most empathetic people, Hinano's drive is far from selfish; putting Shindo's welfare before her own, a choice by Kamimura which only works in her favour. This is humanity at its most endearing, a testament to the beautiful connections we make as social creatures, manifested by two people struggling with their own happiness and finding each other almost by chance. Kamimura does an excellent job by compacting multiple stories with effortless cohesion in just 77 minutes, including that of Mei Shirota (Sorami Watanabe) and her inner conflict of association with the bullying clique, but it is Hinano and Shindo's friendship which establishes the director's eye for human contact and female companionship; the explosive and fantastical climax alone is as raw as they come
At just over an hour, "Wander Life" – which takes its name from a SWANKY DOGS song – may feel like just a breath in time but not a single moment is wasted. Timely character development and story progression runs smoothly thanks to the film's concise pacing; it is a microcosm which allows itself to run at its own pace, much like how Hinano goes by her day-to-day existence. What helps fuel this film's personality however – outside its strong performances – is the indie vibe courtesy of the musical three-piece which gives our protagonist so much joy. SWANKY DOGS' two songs really nail home the anguish we have all felt at one point in our lives, releasing this pent-up energy one short sharp burst at a time.
"Wander Life" feels all too personal, all too real. It taps into that corner of experience with a quiet intensity, boiling under the surface waiting for that one moment, one excuse, to be unleashed; once it has been, it becomes unstoppable. While it may not add anything wholly new into the larger discourse of the teen drama, it simply clicks more. We feel every quiver, every angry shake, and every tear waiting to burst the banks but left painfully supressed. We relive all those moments we fought tooth and nail to overcome, some of which we lost. But at the end of each day, we emerge victorious even if we are still trying to find our voice. It is a rarity to walk away from a film feeling so uplifted against a backdrop of the cruelties of adolescence; "Wander Life" is such a film.