A lot of expectation was riding on this project as the cohort of creative talent it gathered had no place in mediocrity. The movie did not disappoint one bit. Fahad Faasil, Dileesh Pothan, Nazriya Nazim and Shyam Pushkaran produced this movie from debutante director Madhu C Narayanan.
This is a tale of four brothers who live in an old/unfinished house on a small island. The youngest brother refers to their home as 'the worst in the Panchayat'. They have not been able to function as a family and this story throws light on the four and people who come into their lives to change it in more ways than one.
To begin with, the promotional stills from Vivi Charly had enough charisma to keep the interest building till the movie was released. It was only a faint indication of things to follow. Soubin Shahir leaps way beyond the caricature of the physical trainer he embodied in the movie "Premam". Here, he plays the eldest brother Saji and is the best among the actors. I will not be surprised if he gets a Kerala state or India best actor award for his performance this year. Fahad Faasil grooms life into the creepy character Shammy with a disturbing smile hidden under a well trimmed mush, which is a first from him. Shane Nigam (as Bobby), Sreenath Bhasi (as Boney) and Mathew Thomas (as Franky) essay the roles of the other three brothers very well. Two brilliant acting chemistries to watch out for are the ones between Soubin & Shane and Shane & Anna Ben (as Babymol, Bobby's love interest). Anna Ben, whose lively spirit reflects in her smile, makes a very impressive debut and plays the part of an entrepreneur madly in love competently.
The screenplay by Shyam Pushkaran has beautiful dialogues and the actors delivered them naturally, which from what I hear was also due to the writers participation in the shoot. Every character had at least one memorable dialogue to deliver and this includes the supporting cast, Grace Anthony (as Simmy), Sooraj Pops (as Prasanth) and Riya Saira (as Sumeesha). Music by Sushin Shyam has been used well to convey a variety of emotions – blending in frustration, love, disillusionment and more. Narration took centre stage at times, especially the scene where the complicated relationship between the brothers is explained across two different scenes simultaneously. Editing by Saiju Sreedharan has communicated the pieces left vacant by dialogues. Backwaters are beautiful during the day and the beauty stays on at night as well, vividly captured by Shyju Khalid.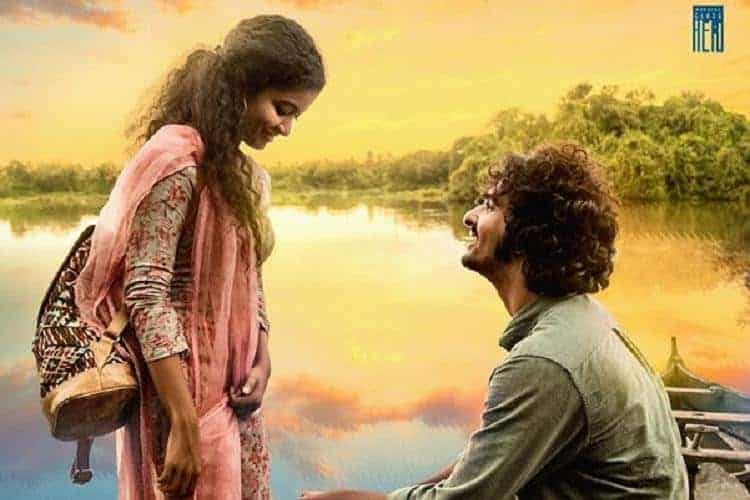 Portraying real life and keeping things entertaining without resorting to dark/slapstick comedy is no small feat. With all the mayhem around, one gets to be with a disoriented family and realise that their lives too are important, live-worthy and meaningful as that of anyone else. Cherathukal (oil mud lamps) of different hues light up and preserve the intimate odes of Kumbalangi Nights.