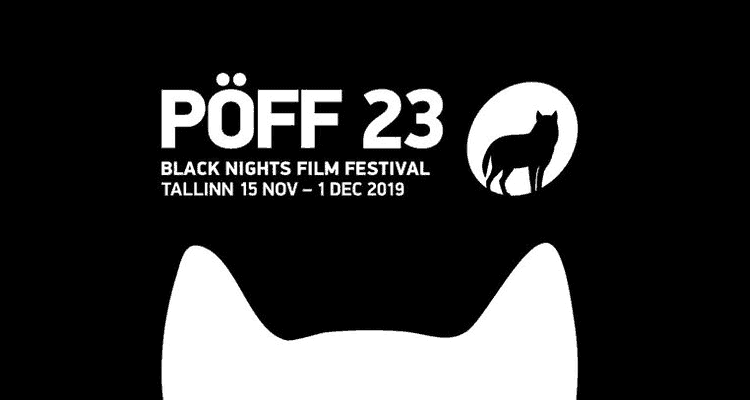 The 23rd edition of Tallinn Black Nights Film Festival, or PÖFF23, will take place this year in the Estonian city between 15th November and 1st December. The festival has unveiled its complete lineup of films and it includes a healthy amount of Asian titles, both in the Official Selection and elsewhere. Let's take a look at what's included:
OFFICIAL SELECTION
Drowsy City (dir. Dung Luong Dinh, Vietnam)
The unique story of a young man named Tao unfolds at breath-taking pace in the heart of a bustling city, a circle of hell harbouring abuse, crime and salvific revenge. Slaughtering chickens for a living, Tao spends most of his time in close proximity with the birds which seem to be the only companions to his solitude. Until one day three strange gangsters come to hide in the abandoned building where he is living in, bringing violence, noisy drunkenness, bullying and a young prostitute. Turning for the worst, the situation will precipitate into a spiral of muted love and cruel torture to an utterly unpredictable outcome.

When the Moon was Full (dir. Narges Abyar, Iran)
When Faezeh meets charming Abdolhamid at a bazaar, they fall in love. They soon marry and the young couple goes on a honeymoon near the Pakistani border. That is where Faezeh first meets her husband's relatives. The young couple settles at the mother-in-law's place. Faezeh does not exactly understand what her husband's family do, but it is not that important. She and her husband have decided that they shall tie their future with Europe. Abdolhamid drives to Pakistan to get the visas and the wife follows him later, accompanied by her own brother. That's when things start happening. The love story, which started so beautifully, takes on a horrible twist and becomes a true nightmare for the woman.
Girl with No Mouth (dir. Can Evrenol, Turkey)
Highly unlikely you have ever witnessed such alternative utopian vision of post-apocalyptical Turkey after a nuclear accident. Just imagine Mad-Maxian sci-fi adventure with brave rebellious kids, who have nothing to lose. Upgrade a dangerous hunt in the forest with some Chernobyl like radiation. That is how dynamic and poignant survival fantasy for a whole family is blended by probably the most inventive Turkish director.
Coming Home Again (dir. Wayne Wang, South Korea, USA)
Based on a personal New Yorker essay by award-winning author Chag-rae Lee, "Coming Home Again" – the latest film by Wayne Wang – is a deeply touching drama exploring issues central to the family, cultural legacy and the unfathomable emotional bond connecting mother and son. Chang-rae (Justin Chon) has left years ago to attend school and has lived ever since removed from his family, his roots seemingly forgotten, maybe even forsaken, but now that his mother is slowly dying of stomach cancer, he feels the urge to abandon his writing job and sophisticated New York life, to return to San Francisco to take care of her. Memories, affection and communication for Chang-Rae, as it is often the case in Asian cultures, are deeply connected to food, so his unspoken words of love end up locked within the simple, precise gestures he makes while, following his mother's cherished recipes, he cooks Korean dishes for New Year's – loving care being the secret ingredient which will reconcile him with guilt and the time forever lost.
Kontora (dir. Anshul Chauhan, Japan)
School girl Sora is living together with her father, but they have a complicated relationship, they are both as if living a separate life. When Sora finds a WWII diary from amongst her grandfather's things, which contains a hint that there is a treasure buried somewhere near her home, she starts looking for it. At the same time, a peculiar homeless man wonders into town. The guy seems dim-witted and mute and for some reason only walks backwards. As it happens, Sora's father accidentally hits the weird man with his car. The victim is taken to their home and it changes something in the relationship between the girl and her father.
Lost Lotus (dir. Liu Shu, Hong Kong, The Netherlands)
Wu Yu, a recently married, young teacher – outstandingly performed by Canadian-Chinese actress Yan Wensi – lives a quiet daily routine, until one day her mother, a fervent Buddhist believer, dies in a hit-and-run car accident. The shock of the tragedy triggers a desperate search, running on parallel tracks: the search for spiritual solace to ease her pain, which Yu seems to be finding in Buddhist principles, and the search for the culprit, which will lead her to navigate the murky waters of police inefficiency and the power of riches, to an utterly unexpected result.
Kalel, 15 (dir. Jun Robles Jana, Philippines)
Kalel is Catholic boy. Except for his mother and sister, no one else knows that his father is a priest. Kalel is recklessly searching for love and recognition from strangers he meets online and one day he is diagnosed with HIV. When his mother runs off with her secret lover, he is left alone with his sister and her junky boyfriend. When they are evicted from their home, Kalel has no other place to go then to see his father, who gives him money for the rent. But Kalel, being 15, is going to spend the money on other things.
FIRST FEATURE COMPETITION
Dust and Angel (dir. Park Hee-kwon, South Korea)
Hae-su (An So-yo), a frail young girl who works at a factory, is always covered in dust. There seems to be a problem at home, and she seems to be taking care of it in a mysterious way. Her mother has died and the girl runs around anxiously in order to hold the funeral in secrecy. She is clearly in distress and strings of clues are given in time, just enough to keep the audience curious. But what is the truth behind Hae-su's suspicious behavior? Unanswered questions trigger lingering, disquieting feelings in this beautiful, slow paced and surprisingly strong debut feature by Korean filmmaker Park Hee-kwon.
Dance with Me (dir. Soroush Sehat, Iran)
Brother organises a surprise party for Jahangir's birthday, inviting all his old friends. That would not be anything special, if the birthday boy didn't have an incurable disease. He knows he is going to die and everyone gathered also knows it. How do you talk to a sick person? The situation is full of discomfort. Even more so, as some of the guests would prefer not to communicate with each other. They must make appearances, but do not always succeed.
The Names of the Flowers (dir. Bahman Tavoosi, Bolivia, Qatar, Canada)
In Bolivian high plateau, an elderly countryside teacher has a quiet life but an extraordinary story to tell: she shared few words and gave a bowl of soup to a captured fighter in her classroom, Ernesto "Che" Guevara, few hours before his death. The government starts to prepare an important event to celebrate the 50th anniversary of the guerrilla fighter's death. Ready for a big celebration, many state representatives arrive to the area and soon some other woman steps forward claiming the story of "the soup and the flower" as their own.
Lorni- The Flaneur (dir. Wanphrang Diengdoh, India)
Shillong is a small town with a self-fashioned out-of-work private detective who escapes the monotony of his drab life when he is tasked with investigating the disappearance of objects of great cultural value. Looking for one thing, he discovers something else…
YOUTH AND CHILDRENS FILM FESTIVAL JUST FILM
Habaddi (dir. Nachiket Samantha, India)
Being part of his school's Kabaddi team is little Manya's only ticket to Mumbai, where he hopes to meet Ketaki, the girl he dearly loves. Set in a quaint, Kabaddi-crazy village near Kolhapur, Habaddi is a funny story about a 12-year old orphan called Manya, with one amazing gift and one gigantic defect! Years of getting bullied by stronger boys in his village have made him the slipperiest little fellow imaginable, while his massive stammering makes him shy away from any kind of social interaction. His incessant stammer, obviously renders him worthless to the team but at the same time, his superior agility makes him priceless. Not beholden to this dilemma, unlike the rest of the villagers, Manya only dreams to express his love to Ketaki. But will he be able to overcome his lifelong complex within the approaching deadline of the tournament, to achieve that?
John Denver Trending (dir. Arden Rod Condez, Philippines)
John Denver is a quiet, ordinary eighth grader who lives with his mom. During a school dance practice, a classmate who is broadcasting the practice on social media plays a mean prank on John. Upset, John leave the practice early, only to be accused of stealing the boy's iPad. John retaliates to his bully, and their fight is filmed and uploaded on social media. The video of John attacking his classmate goes viral, and his peaceful life is completely destroyed.
The Great Detective Sherlock Holmes: The Great Jail-Breaker (dir. Matthew Chow, Toe Yuen, Hong Kong)
In the late 19th century, Mack, a heroic outlaw who stole from the rich to give to the poor, was loved and respected by the people, but he had long been a difficult case for the Yard. With the help of Sherlock, detective Gordon Gorilla Riller and Carlson Fox finally managed to catch Mack at his daughter Katie's birthday party. But Sherlock was then reviled by the people for arresting their hero. Four years later, Mack fights with the notorious Scarface in prison, and then climbs over the wall to escape. While tracking down Mack, Sherlock discovers Mack's heart-breaking reason behind his escape, and decides to let him fulfil his final wish before he would voluntarily surrender to the police. However, Scarface suddenly appears and kidnaps Katie. Sherlock and Watson team up with Gordon Gorilla Riller and Carlson Fox for the rescue. A battle between life and death is unfolding!
PÖFF SHORTS
SHORTS INTERNATIONAL COMPETITION: ANIMATION
CASTLE (dir. Ryotaro Miyajima, Japan)
MOVEMENTS (dir. Jeong Dahee, Korea)