Beginning the history of a national cinema from the very start is as difficult a task as it is a joy reading such a research. The difficulties concern both the pinpointing of the exact beginning and the research of the archives of a country that suffered two different occupation and multiple wars since 1893. I am glad to say though that Brian Yecies and Shim Ae-gyung succeeded fully in presenting both the beginning and the evolution (if it can be called that) of Korean cinema through the specific time frame, with as many details as possible.
Buy This Title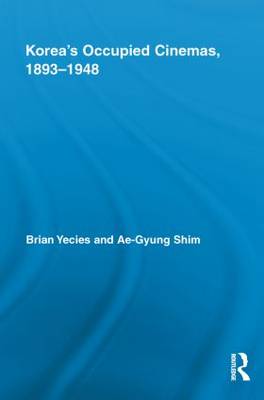 In that fashion, the story begins with the magic lantern exhibitions in the peninsula by Christian missionaries, and soon moves to the wider foreign influence in the country's early cinema, dealing "not only with individuals, but also economics, policy issues, ideology and propaganda" and the general complexities in the relationship between the occupied and the occupier. The Golden age of Hollywood between 1926 and 1936 comes next, just before the impact of the Japanese occupation authorities in all aspects of cinema, particularly through the extensive censorship, and the co-productions with Japanese artists, who also suffered from the same kind of censorship.
The role censorship (and eventually propaganda) played in the creation of the national Korean cinema is one of the most interesting subjects analyzed, along with Byeonsa, the Korean equivalent to the Japanese Benshi, and the naeseon ilche dogma, the national assimilation policy that aimed at making Korean feel as loyal subjects of the Japanese empire.
Lastly, the book deals with the American Occupation after the Korean War and the practices American companies used in order to retain the dominance of Hollywood films in South Korea.
Overall, I would say that both the research and the narration of the "story" is quite good, maybe with the exception of some repetitions here and there, which is probably due to the fact that two different people wrote the book. This is a minor note, however, and does nothing to devalue the importance of the writing. My permanent issue, and one which I do not feel will find "retribution" anytime soon is about the notes in the back of the book, which, once more, forces the reader to keep two bookmarkers and to go back and forth to read everything, something that disrupts the flow of the book.
My purpose, when picking "Korea's Occupied Cinemas" was to start dealing with Korean cinema from the beginning, and in that regard, I feel that the book provided the best material I could have wished for. Add to that the great flow of the narrative and the simple but very easy to understand language and you have the backbone of a great read.