This will be a new feature that i will run each month, giving you a run down of the latest movies i have watched and the rating also. The movies that are on my list this month are Shaw Brothers, as i have been making my way through the collection. I hope you enjoy my run down and remember, this is just my ratings, my guess everyone will have a different opinion. If so, please feel free to comment at the bottom of the page.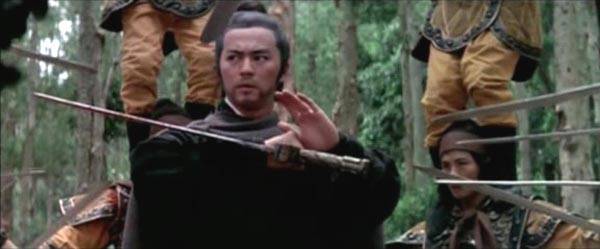 The Magic Blade (1976) – 6/10
Cast:Ti Lung, Lo Lieh, Ku Feng, Lily Li
Plot:
Director Chu Yuan has been hailed as the premiere screen interpreter of famed author Ku Lung's martial arts novels, and this is one of their best. This exciting tale of two rival swordsmen in imperial China vying with a power-hungry villain for possession of the dangerous "Peacock Dart" showcases brilliantly choreographed fights, glorious settings, superb cinematography, exceptional mise-en-scene, and a strong cast. It all leads to a final showdown that stands out as a highpoint in kung-fu cinema.
Final Verdict:
When you have a line near the start of the movie like "No one shall kill him for his life is mine", you know you are going to enjoy it and i certainly did just that. If you enjoy the odd wuxia movie, then this is worth viewing, it also has a fantasy style element to it, which kept it fresh and had some good fight scenes. Ti Lung plays the best fighter in the underworld and is after a Peacock dart to defeat his enemy who will kill Ti and his friends to get it. Some very interesting characters, like the old creepy women who pops up from time to time to kill the heroes. One of the better Wuxia movies of this time.
[divider]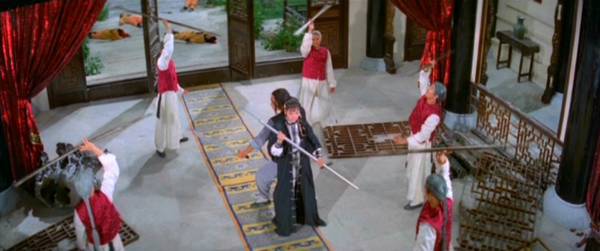 Vengeful Beauty (1978) – 6.5/10
Cast:Chen Ping, Lo Lieh, Yueh Hua
Plot:
As the trained Flying Guillotine assassins secretly working for the Emperor begin their attacks, one of the assassins (Yuen Cheung-yan) is caught by local security forces. Flying Guillotine leader Jin Gang-feng (Lo Lieh) is ordered to kill every witness including the prison interrogator and his family to keep the assassins a secret. Rong Qiu-yan (Chen Ping) returns home to find her dead husband and immediately fingers Gang-feng. With her superior kung fu, she nearly kills him, but retreats to protect her unborn child. Now Gang-feng is in deep trouble. He's told the Emperor under threat of execution that all witnesses are dead. In order to keep his head, Gang-feng turns to his three adult children to quickly hunt down and kill Qiu-yan who is now attempting to reach her uncle. As the hunt begins, Qiu-yan hooks up with a former Flying Guillotine member named Ma Seng (Norman Chu) and her old martial brother Wang-jun (Yueh Hua) who both help her along the way and become rivals in their love for her.
Final Verdict:
I enjoyed this movie so don't let the rating of 6.5 put you off, this is still worth a watch. I liked the plot twists which happened and also had some great characters. It does show off some cool weapons and the fight scenes are a good watch throughout. Ok, this is no masterpiece by any means, but if you want some good fighting and good twists, then check it out.
[divider]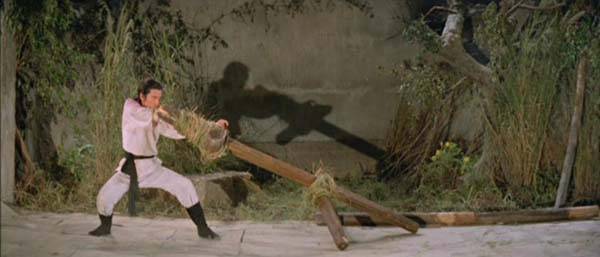 Shaolin Mantis (1978) – 7/10
Cast:David Chiang, Cecilia Wong, Lau Kar Wing, Lily Li
Plot:
Shaolin Mantis (1978, aka THE DEADLY MANTIS) tells the story of Wei Fung (David Chiang), a young scholar recruited by the Emperor to infiltrate a group of rebels in the Tien Clan in order to get evidence of the clan's connection to Ming loyalists, the rebel spy network and anti-Ching activities. If Wei fails in his mission, his own well-connected family will be punished.
Final Verdict:
The first half of the movie doesn't really have many fight scenes, but the second half is full of them and the choreography by lau Kar leung is a great watch. Not the best Lau movie by any means, but David Chiang gives a great performance as a killer sent to the house to spy of Lau kar Wing. Chiang gets some good scenes taking on Lau's henchmen to enter or leave the household, working his way through them to finally fight Lau and keep his promise before his own family is killed. I really enjoyed the comedy in the movie, Chiang and Celica Wong, she lights up the movie for me. Norman Chu, John Chang and Wilson Tong all play Lau's henchmen to stop Chiang and Gordon Liu as a small cameo fight also.
[divider]
Lady Assassin (1983) – 7.5/10
Cast:Chen Ping, Yueh Hua, Lo Lieh
Plot:
Veteran action actor and director Lu Chun-ku set his sights on a tale of Ching Dynasty royal intrigue as an excuse to hire his favorite action stars, gather three choreographers, and film one fight-filled conspiracy after another. Liu Hsueh-hua is the title character caught between battling princes. Then there's award-winning actor Ku Feng, "Bastard Swordsman" Hsu Shao-chiang, "King of Shaw Brothers' Screen Villains" Wang Lung-wei, "Venom" Sun Chien, and even the director shows up to get his kicks in this danger-fraught adventure.
Final Verdict:
This was a gem of a movie that i didn't know much about, but after viewing it, i very much enjoyed it. The movie as many great fight scenes, going from ground work to the occasional wire work and also has some great acting performances. Another very enjoyable wuxia movie, it does look a bit cheap with the set, but that doesn't really matter, sit back and enjoy this gem of a movie.
[divider]
Blood Brothers (1973) – 8/10
Cast:David Chiang, Ti Lung, Chen Kuan Tai
Plot:
Set in the waning years of the Ching Dynasty, this dramatic, tragic, romantic, blood-soaked martial arts tale of betrayal and revenge explores one of the most sensational scandals in Chinese history and marked the true ascension of its director and actors to superstar status. In fact, Ti Lung won Taiwan's Golden Horse Award for Outstanding Performance as the challenging role of a jealous provincial governor who kills his friend in order to steal the man's wife.
Final Verdict:
Blood Brothers is regarded as one of director Chang Chehs best work and although its not my favorite of his work, this movie is a superb watch from start to finish. David Chiang once again puts in a terrific performance, torn between his brother, his wife and Ti Lung. Ti Lung shows here he can also play an evil villain, starting off as a good guy, we quickly see him transform his character as he gets higher and higher in power. We have one on ones fights and also a fair few gang fights and the final scene shows one man taking on an entire army and also Ti Lung, a great watch.
[divider]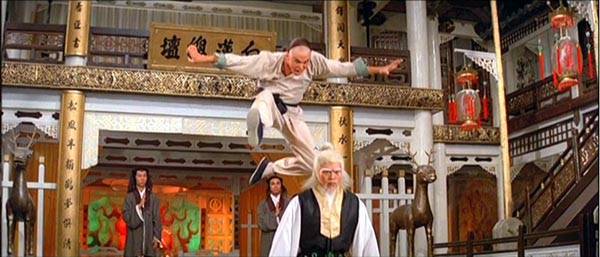 Clan Of The White Lotus (1980) – 8.5/10
Cast:Lo Lieh, Gordon Liu, Kara Hui, Hsiao Ho
Plot:
A remake of/sequel to the classic "Executioners From Shaolin". Lo Lieh plays the dastardly White Eyebrow monk Pai Mei, who–besides being able to achieve weightlessness, so he simply floats away from his attacker's blows–can suck his testicles into his abdomen! Out hero, played by "baldhead" Gordon Liu, receives a sound thrashing from Pai Mei early on, but later masters the graceful embroidery technique from kung fu babe Kara Hui. Needless to say, he finally gets his revenge when, after some spectacular fight scenes, he attacks Pai Mei's "vital spot".
Final Verdict:
If you enjoy Gordon Liu movies and also want to see Lo Lieh in one of the best villain performances i have seen, then this movie is right up your street. There are some brilliant fight scenes throughout the movie, Kara Hui shows off some great moves also, flipping and landing in the splits as she then rolls over is superb. Many love this movie but i also know a few that think the end fight scene could have been better or ended better, but when you watch the movie, the end fight is in theme with the movie and delivers. Brilliant choreography, great cast, well worth the watch.
[divider]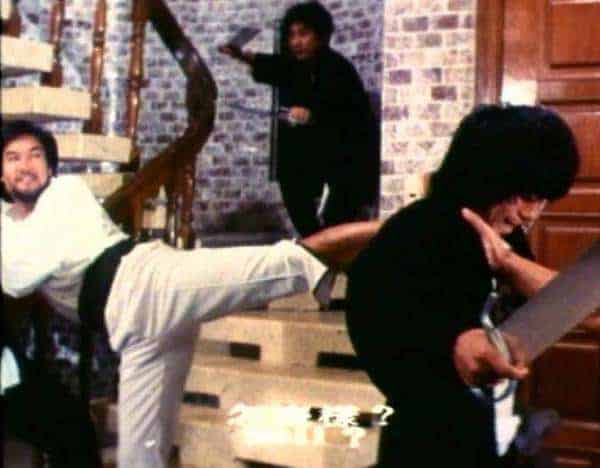 Shanghai 13 (1985) – 9/10
Cast:Chiang Ming, David Chiang, Ti Lung, Leung Kar Yan, Chen Kuan Tai, Lu Feng, Chiang Sheng, Andy lau
Plot:
*SPOLIERS*Black Hat (Wang Yu) helps Mr. Gau acquire an important document. Mr. Gau's safety is now at stakes. He comes to Shanghai, where there are 13 masters. One of them, Mr. Shen (Chen Kuan Tai), is the first to be asked to protect Mr. Gau. He successfully outsmarts a sniper (Danny Lee) and sends another master, Smoker (Chiang Sheng), to protect Mr. Gau. The bad guys have already figured out where Mr. Gau will go, and the good guys are willing to sacrifice their lives for Mr. Gau. First, the bad guys kill Smoker; then Tiger (Lu Feng) kills laundry owner (Wang Chung), then a millionaire (Leung Kar Yan), then "The Student" (Andy Lau), who also kills Tiger. Next, Mr. Gau arrives at a club, where the owner (David Chiang) and his buddies duel the bad guys ("Leopard" Chi Kuan Chung, "Dagger" Chen Tien Chi, Robert Tai etc). Mr. Gau once again exits safely, but Chen Dagger and Eagle (Chan Sing) follow. Luckily, the most power of the 13 masters, the Dock Boss (Ti Lung) comes to rescue, and surprisingly Dagger switches to the Dock Boss's side to help defeat the bad guys. The last duel is between the two good guys, but who will win… and will Mr. Gau ever get to Hong Kong?
Final Verdict:
Shanghai 13 is a very good movie with tons of action to keep any Kung Fu fan happy. This movie as a superb cast, mainly build up of the old Shaw Brothers actors and throughout the movie you will see new and old faces popping up to show there skills on the screen. The movie is just over 1 Hour 30 minutes but it felt like it was on for only 30 minutes with all the action involved. Great to see Ti Lung, David Chiang and Chen Kwan Tai popping up and if you want to see a good early martial arts role from Andy lau, then be sure to check it out. Great fights, good script and one that will leave you wanting more.
Source:hkcinemagic – wikipedia – hkmdb