Sushama Deshpande is a theatre director, writer and actor, who has been active in the field for more than 30 years. Her work in cinema is limited when compared with theatre, however, Deshpande gives an outstanding performance in Devasish Makhija's "Ajji".
Here are her top thirteen Indian films, in random order.
1. Pather Panchali (Satyajit Ray, 1955)
Impoverished priest Harihar Ray, dreaming of a better life for himself and his family, leaves his rural Bengal village in search of work.
Buy

This

Title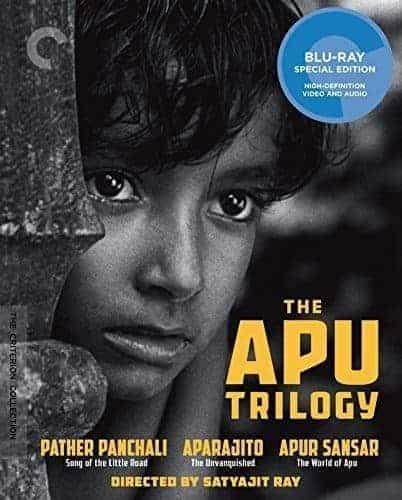 2. Charulata (Satyajit Ray, 1964)
The lonely wife of a newspaper editor falls in love with her visiting cousin-in-law, who shares her love for literature.
Buy

This

Title
3. Machis (Gulzar, 1996)
A realistic, hard-hitting portrayal of terrorism and youth in the Punjab after the 1984 riots.
Buy

This

Title
4. Aandhi (Gulzar, 1975)
J.K. is a hotel Manager in a scenic location in India. One day he gallantly comes to the rescue of a drunk daughter, Aarti, of a politician, and chooses to be discrete about it. When she recovers, she and he fall in love; get married in a small marriage ceremony, have a daughter, and thereafter differences arise to such an extent that they decide to separate.
Buy

This

Title
5. Ijaazat (Gulzar, 1987)
Mahendra is in love with Maya and would like to marry her. But Maya is a woman of the 20th century, who does not believe in marriage, but would like to continue having a relationship. Mahendra's family pressures him into getting married, and he finally gives in and marries another woman by the name of Sudha. But Mahendra is unable to get Maya out of his mind, and his marriage with Sudha fails, and ends up with a formal separation.
Buy

This

Title
6. Umbartha (Dr. Jabbar Patel, 1982)
After the passing of her husband, Mrs. Mahajan takes care of four institutions, and lives a comfortable lifestyle with her two sons – Dr. Mohan and his wife, Maya; and Advocate Subhash Mahajan, his wife, Savitri, and their daughter, Rani. Savitri is unhappy as she wants a career for herself. She finally gets a chance to prove her skills in social services when she gets a job offer as Superintendent of a Women's Reformatory Home in distant Sangamwadi. Although Rani and Subhash as well as the rest of the family oppose her going, she has made up her mind.
Buy

This

Title
7. Fandry (Nagraj Manjule, 2013)
Love, the most beautiful emotion in all living creatures that God has made knows no bar, caste or boundaries, is the central theme of Fandry. A young lad (Jabya) falls in love with his classmate. Incidentally, he belongs to a lower caste, a family below the poverty line which does all sorts of jobs in the village to survive like catching Pigs and the girl belongs to a higher caste. His parents are working hard to arrange money for their daughter's wedding while Jabya is collecting money for new clothes to impress the girl. Fandry is a story of his aspirations, quest, sorrows, anguish and frustrations. Fandry also touches upon the age old monster of Caste System which is still lurking large upon the society.
Buy

This

Title
8. Vihir (Umesh Kulkarni, 2009)
Sameer and Nachiket are relatives and friends. Nachiket, who is the more mature of the two, wants to escape his stifling surroundings. Sameer does not understand this. Then one day, Nachiket drowns in a pool where they often swam together. His death takes over Sameer's life, as he becomes lost in the fear and meaning of death. No one comes to his help. He must search to learn the meaning of life, however vaguely, on his own.
9. Simhasan (Dr. Jabbar Patel, 1979)
When Chief Minister of Maharashtra gets an anonymous call to warn him against possible rebellion in his party, all is not well. The current government is being questioned by opposition on a lot of issues such as health, education but the most important being the situation of drought. Finance Minister Vishwasrao wants to fall out of current government has an ambition to become CM but he is not the only one. There are others like Manikrao and Daulatrao who nurture the same aspirations. The CM has to foil this plan. At any cost. Intriguing tale of Machiavellian politics that's devoid of any values.
Buy

This

Title
10. Piku (Shoojit Sircar, 2015)
A quirky comedy about the relationship between a daughter and her aging father, whose eccentricities drive everyone crazy.
Buy

This

Title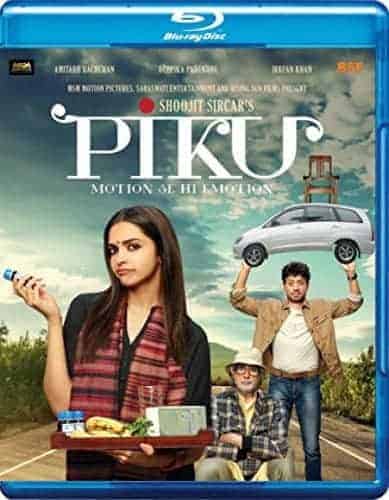 11. Maqbool (Vishal Bhardwaj, 2003)
The intrigue of the Shakespearean tragedy 'Macbeth' is transposed to the Mumbai underworld.
Buy

This

Title
12. Sarfarosh (John Mathew Matthan, 1999)
After his brother is killed and father severly injured by terrorists, a young med student quits his studies to join the Indian Police Service to wipe out the terrorists.
Buy

This

Title
13. Bombay Talkies (Zoya Akhtar, Dibakar Banerjee, Karan Johar, Anurag Kashyap, 2013) 
One hundred years of Hindi cinema is celebrated in four short stories showcasing the power of film.
Buy

This

Title