In hindsight, it was naive on my part to think, "what could possibly be told about the lives of transgender people that has not already been explored?" or worse, "whether there was enough content to go beyond a short film?" My eyes have been opened and I am truly touched by a not so talked about section of society.
"Those Long Haired Nights" is screening at the Slovak Queer Film Festival
Tuesday, Amanda and Barbie are transsexuals living in Manila. Under the strict supervision of a pimp, they make a living by providing sexual and massage services. The story revolves around the situations the three come across in a span of two days. Tuesday has an unexpected tryst with a client. Amanda takes a break from work and visits her family in the country. Barbie on the other hand is not ready to make up her mind and even after warnings from the pimp, takes on an assignment against her own better judgement. From the city to the country and then the slums, the experiences and challenges are quite their own.
The dialogues in Tuesday's story had an amateurish feel to them. The stories do not stand by themselves as there are fleeting glimpses of the life all around, be it the old man on karaoke in Amanda's story, ordering food at Jollibee or the bikers in the country. It may have been my bias for the twilight, but I liked the portrayal of the slum in Barbie's story the best. Though there are three independent stories, the direction by Gerardo Calagui and editing by Bradley Liew ensure a continuous flow throughout. Matt Daclan, Rocky Salumbides and Anthony Falcon play their roles convincingly. The background voices/noises captured makes it more real, than had it been a background score.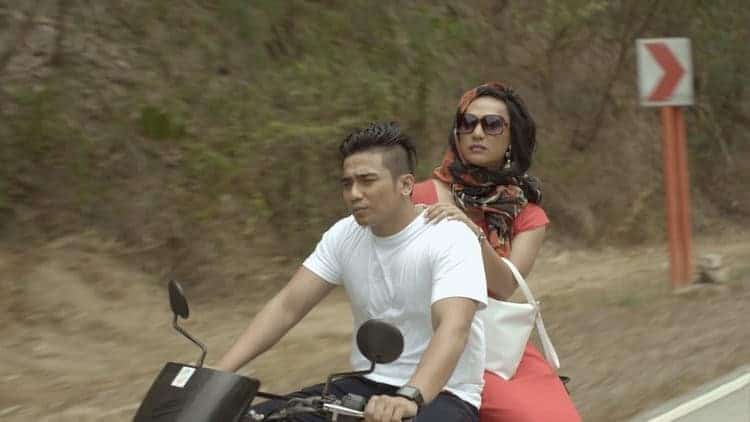 Usage of washroom as a sanctuary opens windows into the minds of the protagonists. The abrupt ending was unexpected, but then I did realize that it meant 'I hope you get the point' more than anything else. It is a world like any other, but their stories have a restrained passion and hopes that have the scent of late-night reveries unlike any other.