Another eventful year for Indian film is almost over now, and it's a good time to reflect on how far Indian Cinema has come, and in what ways it needs to push the envelope further.
The onset of the digital age has opened up new floodgates for content to reach audiences, who now, thanks to streaming platforms, have access to many smaller independently made films which get lost among the big brother releases on the big screen, many of these smaller films boasting of stellar filmmaking and compelling storylines.
There are certain films I really liked initially, especially Zoya Akhtar's Gully Boy, which is the Indian entry to the Oscars, but I have lost much of my enthusiasm towards it by the end of the year. But that happens as our response to films change over time.
The year's technically not over yet, big releases like Dabangg 3 and Good Newz are yet to make their way to the big screen and perhaps many impressive smaller films. However, that will have to be the particular limitation of this list, which otherwise tries to comprehensively compile all the best Indian films in various languages made or released in 2019. The list is of the top 15 films, counting down to what I consider the best film of the year. (By clicking on the film titles you can read the full reviews, when present)
15. Bala (Amar Kaushik)
As a follow-up to his rip-roaringly hilarious and high-calibre comedy Stree, Amar Kaushik now tackles the curious yet not so uncommon issue of premature baldness in Bala. Not just baldness, the film as a larger whole attempts to tackle social prejudice based on an individual's appearance. In its social commentary, the film succeeds only in parts, but more so, the film is a tale of self-worth and self-acceptance, and when it sticks to being that, it succeeds.
The humour is kept intact, aided by sharp writing and good performances from character actors. It is commendable that leading actor Ayushmann Khurana dives into the role of a balding man without vanity or self-consciousness and excels in the role. Small-town comedies have indeed carved a niche in Indian cinema and the director-actor duo have carved their own niche by faithfully presenting these stories.
14. The Sky is Pink (Shonali Bose)
Following up the success of an understated winner like "Margarita with a Straw" is difficult, but "The Sky is Pink" almost does that. I say almost because the film is consistently good, but not great. It's sweet and sad and its emotions are felt, but it never comes at the viewer with no holds barred. However, it is all a part of walking a tightrope in telling a story about the death of a young teenager, a subject so devastatingly sad it is almost impossible to find hope in it.
So, the film weaves itself around the married life of the couple who would eventually lose their young daughter to a long, terrible illness, the ups and downs they face, the romance and love at the heart of their getting together, and most importantly staying together in spite of the struggle and strain the marriage encounters. The couple, based on the real-life couple and parents Aditi and Niren Choudhary, make for compelling protagonists and are played sincerely by Priyanka Chopra and Farhan Akhtar. There is genuine emotion to be felt in scenes where the loving couple are forced to live in separate cities due to circumstances, or when a helpless father tears up while asking for donations from the general public to help his infant daughter survive. One only wishes that the director had cut closer to the bone since she has been known to be an effective storyteller. The film, largely, is effective nonetheless.
13. Chhichhore (Nitesh Tiwari)
This film is a commendable nostalgia trip, a film that captures youth and one's formative years in an entertaining mainstream-movie format. While Nitesh Tiwari's last film "Dangal" was about the stakes involved in winning, this film is a worthy follow-up saying it is OK to be a loser and unsure of oneself. What counts are the memories we make, the friendships we preserve and how we grow into being human beings who can handle both success and failure while putting in our best efforts every time.
The film does tend to get patchy and inconsistent, the make-up used to make young actors age is distracting at times, but these are minor hurdles as the film essentially works as a coherent whole. There are plenty of good laughs to be had, courtesy supporting performances from Varun Sharma, Naveen Poulishetty and Tahir Raj Bhasin, and the film gives an impression of being in love with and caring deeply about its characters, which is altogether pleasing to watch.
Rima Das has established herself as the new perceptive voice of Indian cinema, after her film Village Rockstars, which was India's entry for the Academy Awards last year. Das understands the rural milieu, the experience of being a young adult and the abundance of talent and dreams in humble backgrounds.
In her new film "Bulbul Can Sing", we find much of the same and it is all very watchable, often admirable. It plays out in a languorous place, however, the astute cinematography is enough to keep the viewer engaged. "Bulbul Can Sing" will be inevitably compared with the director's last outing, but manages to be a compelling enough film on its own.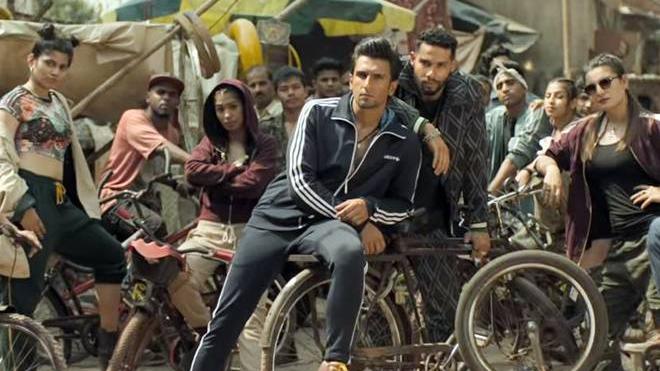 I said earlier that the film had fallen slightly out of favour with me, but not enough for it not to be a part of this list, for it is a competently made film, shot and edited with great flair and precision, with thundering music and poetry that go hand-in-hand together and performances from mainstream movie stars like Ranveer Singh and Alia Bhatt that are rooted in authenticity and a liberating lack of vanity.
This film deserves the acclaim and love it has received worldwide, no doubt, including a premiere at the Berlinale. It gives Indian cinema an outstanding breakthrough supporting performances from actors Siddharth Chaturvedi and Vijay Varma, and from veterans like Vijar Raaz. It satisfactorily captures the life in Bombay slums, a life of limited means and unlimited dreams, and artistic desperation to make one's voice heard.
However, when I went into the film initially, I was pumped as an audience at what I had seen, like a million others. But the effect somehow wanes with time and we see the film for what it is, a compelling and well-made film but not a conversation starter, in spite of its indictment of deprivation and limiting social structures. The film is content with praise, and a fairytale ending, but never really becomes a revolution it had intended to be.
Watch

This

Title