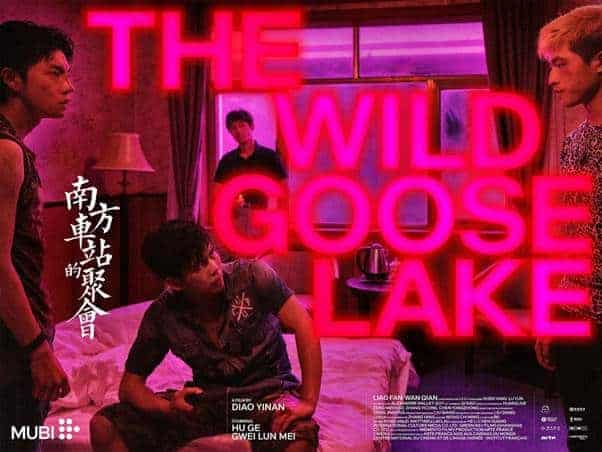 MUBI is delighted to announce that Diao Yinan's THE WILD GOOSE LAKE will be available to stream exclusively from 28 February 2020.
The fourth feature from writer-director Diao, whose 2014's investigative drama Black Coal, Thin Ice won the Golden Bear at the 2014 Berlinale, THE WILD GOOSE LAKE is a hyper-stylish, sumptuously shot crime-drama starring Hu Ge (as Zhou Zenong), Gwei Lun Mei (as Liu Aiai), Wan Qian (as Yang Shujun), Qi Dao (as Hua Hua) and Liao Fan (as Captain Liu).
In the sprawling central Chinese city of Wuhan, a network of lakes offers dead space amidst the urban chaos. The lakes are ideal places to hide, and when crime gang leader Zhou (Hu Ge) needs to lay low, he looks for anonymity amidst this hinterland's neon-lit hangouts. There he meets a mysterious girl (Gwei Lun Mei) who works for Zhou's boss and who may or may not be there to save him. From this moment, their paths intertwine, with both running away from their past, in search of freedom and redemption.
This exhilarating, intricate gangland thriller laces slow-burn atmospherics with abrupt outbursts of staccato action and boiled-down characterization delivering a definitive Chinese, contemporary neo-noir.