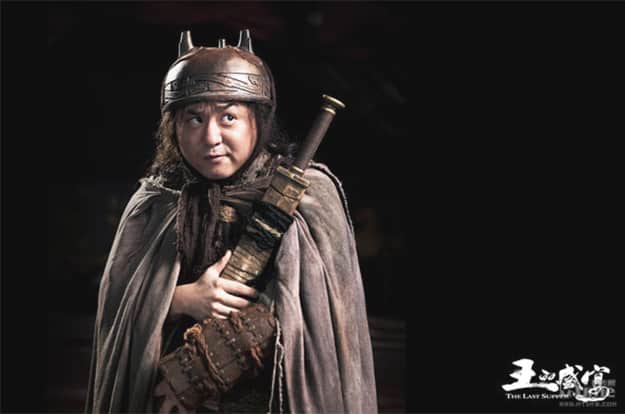 Based on the well-known story of the Hongmen Banquet, which took place in 206 B.C. The movie will be directed by Lu Chuan (City of Life and Death) and will star Daniel Wu (Shinjuku Incident, New Police Story) and Chang Chen (Red Cliff 1,2).
PLOT
The story of two warring generals (Liu Bang and Xiang Yu) fighting for control of China at the end of the Qin Dynasty. The trailer shows some great stuff, big sets, interesting characters and certainly a movie i am looking forward to seeing.
Lu Chuan said, "THE LAST SUPPER is not the Hong Gate Banquet. It is the fate of a group of people. It isn't just a banquet but a historical truth." The actors also unveiled each character photo from drawing straws. The Ng Yin Cho version Xiang Yu's dark domination, the Liu Ye version Liu Bang's wild carelessness, the Chang Chen version Han Xin's tragic heaviness, the Qin Lan version Empress Lu's weathered grandeur were completely opposite the actors' own image because the director hoped to bring back a real historical figure in front of the audience".
Cast:
Lau Yip
Daniel Wu Yin Cho
Chang Chen
Tao Ze Ru
Qin Lan
Yan Ni
Qi Dao
Yang Mi
Nie Yuan
Huo Si Yan
http://www.youtube.com/watch?v=bZN-0V0SioY
Funded by the China Film Group, Stellar Mega Films Ltd., and Emperor Motion Pictures, and regarded as the most anticipated film of the year.