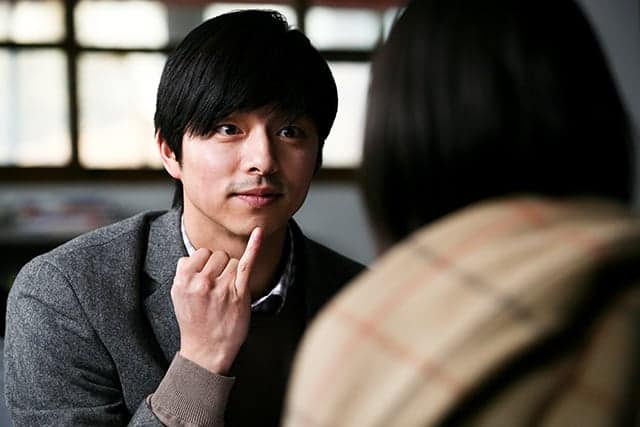 Silenced (2011) a.k.a. "Dogani" is based on the novel by Kong Ji-young—horrible real events of sexual abuse at a school for hearing-impaired children, which attempted to raise public awareness about the 2005 case and to be critical of the Korean legal systems.
Pulling in more than 4 million admissions, the film prompted a national outcry in Korea and the citizens signed a petition for a retrial of the case.
After the demand for legislative reform, a revised bill, named after the Korean title of the film, the Dogani bill—heavier punishment for sexual crimes against minors and the disabled, was passed by the National Assembly in late October 2011.
Including superbly convincing performances from the young actors and actresses, Gong yoo and Jung Yoo-mi played a role in bringing the perpetrators to justice.
Don't Cry Mommy (2012) is based on an amalgam of true stories, Opening as a compelling portrait of a teenage girl whose first crush turns into a gang-rape nightmare that triggers her suicide, the film runs off the rails with her grieving mother's quest for vengeance.
The film's director Kim Yong-han's feature debut makes a sincere if heavy-handed plea for re-evaluating Korean laws applying to underage sex offenders.
"Punishment for sexual assault between students are often very weak or sometimes the perpetrator is even found not guilty. I thought this is what causes a dilemma. Because the law forgives the culprits it doesn't mean that the victims forgive them as well. Instead of making a simple revenge story, I wanted to show how painful it is for the victim through her mother's point of view…" he told the KOFIC in an interview.
"…No to mention the need to tighten punishments for underage sexual criminals, the protection system for victims and their family is also far too weak. They are not properly protected after their ordeals, and this causes avicious circle. I hope this film can ring the alarm at least to the smallest extent"
Don't Cry Mommy is now playing in theaters, Korea.
26 Years (2012) is based on the web-based comic strip by Kang Full, who is well known for suspense thriller The Neghbor (2012).
The film's director Jo Geun-hyun said at the movie's press conference, "When one does something terribly wrong and hurts others, they should at least apologize. And even if he or she chooses not to, they should be punished for what they've done. This is common sense, not some political idea."
The film deals with one of the most tragic and critical events in Korean history. On May 18, 1980 in the city of Gwangju, state troops were ordered to open fire on civilians, killing and wounding thousands. Former president Chun Doo-hwan who ruled from 1980 to 1988, is believed to have given the order, and although he is not named explicitly in the film, the target of the assassination attempt is clearly meant to represent Chun, who was convicted in 1996 of crimes related to the Gwangju Massacre.
It is the fictional story of five ordinary people (a sports shooter, a gangster, a policeman, a businessman, and head of a private security firm) who band together in order to assassinate the man responsible.
26 Years has been garnering much attention as a politically sensitive film ahead of the presidential election this December. It is now playing in theaters, Korea.
"In my personal opinion, a director needs the attitude to speak out about problems that society currently faces. It doesn't necessarily mean he has to make political films. We can always zoom in on social issues through a film with a director's perspective." director Kim Yong-han said.
Related films
Silenced (2011)                  The Nighbor (2012)      Don't Cry Mommy (2012)        26 Years (2012)
Source: KOFIC, Variety, Wikipedia