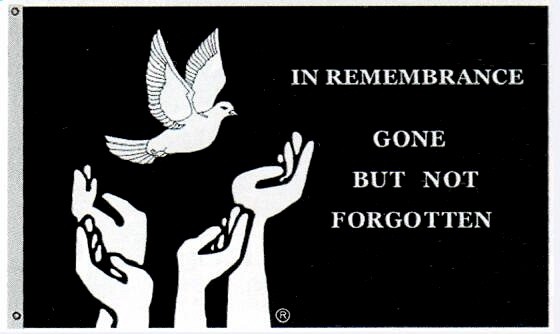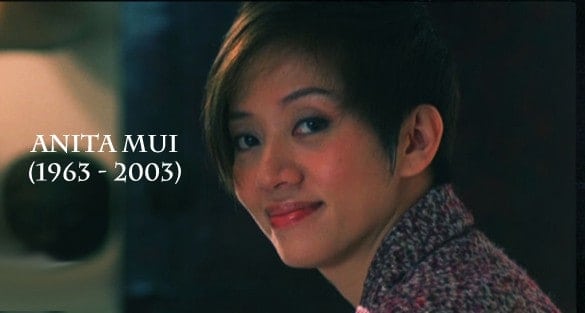 Anita Mui 1963-2003
Anita Mui had a fantastic screen presence, an actress and a musician, she also did lots of work for charity. In the 80's she became a household name within the music world and was dubbed the "Madonna of Asia". She had a series of shows entitled the "Anita Classic Moment Live Concert" that consisted of eight shows at the Hong Kong Coliseum from 6 to 11 November and 14 to 15 November 2003, which were to be her last concerts before her death.
Anita made some great movies and was always surrounded by a great cast. Some movies you should check out are Behind the Yellow Line, Rouge, The Heroic Trio, Drunken Master 2, Miracles, Saviour of the Soul, Moon Warriors and many more.
Mui was originally cast in Zhang Yimou's House of Flying Daggers (2004), but she resigned only two weeks before her death. Zhang had reserved her scenes to be shot last due to her poor health. Anita passed away from cervical cancer on December 30, 2003 at the early age of 40.
[divider][/divider]
Bruce Lee 1940-1973
Bruce Lee, the man that brought Kung Fu to the world and also brought different cultures together with his movies. Bruce only made 4 movies, but is renowned as the king of kung fu with his amazing ability as a fighter, his lighting fast speed and power put him in a different league to anyone else. The Daddy of mixed martial arts, Bruce was way before his time, showcasing his skills in movies such as The Big Boss, Fist Of Fury, Way Of The Dragon, Enter The Dragon and the ending of Game Of Death.
Bruce collapsed and died in July 1973 when making the film Game of Death. People thought it was a hoax, with the name of the movie, but it was for real and it shocked and deeply saddened people all over the world.
[divider][/divider]
Fu Sheng 1954-1983
Regarded as one of Shaw Brothers most loves actors, Fu Sheng really did have all the skills to become a world wide superstar. He starred in around 40 movies throughout his short career making some excellent kung fu movies such as Shaolin Martial Arts, Heroes Two, Disciples Of Shaolin, The Brave Archer, Avenging Eagle, Ten Tigers Of Kwangtung and many more classics. He had great comedy timing, could bring out different emotions as an actor throughout the movie and had great martial art skills.
He became a student of the legend Lau Kar Leung and became part of a group which would include Gordon Liu, Kara Hui, Hsiao Hou, Lau Kar Wing, The Veoms, Leung Kar Yan and lots of other stars.
10:30pm Fu was in a car along with Chang Zheng Sheng who was the driver. He crashed into a concrete wall after taking the sharp turn too quickly. Fu Sheung passed away after a car crash in 19831
[divider][/divider]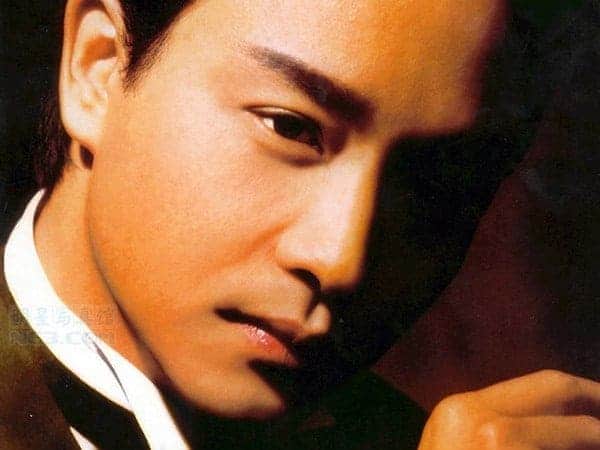 Leslie Cheung 1956-2003
Leslie Cheung was a Hong Kong singer-songwriter, actor, film director, record producer, and screenwriter. Cheung won the 1991 Hong Kong Film Award "Days of Being Wild" and the 1994 Hong Kong Film Critics Society Award "Ashes of Time" for best actor. He had also won the 1994 Japan Film Critics Society Award for best actor for his performance in Farewell My Concubine. He was voted number 1 ranked as the favorite in the 100 years of Chinese cinema, and in 2010 he was voted the third "Most Iconic Musicians of All Time" (after Michael Jackson and The Beatles).
Tormented by depression, the 47-year superstar committed suicide by jumping off a high-rise hotel on April 1, 2003. Late Cheung was ranked 3rd among the top 5 global music icons and 4th among the top 25 greatest Asian film actors of all time complied by the U.S. broadcaster CNN in 2010. Some of his movies to check out are Days of Being Wild, Temptress Moon, Ashes of Time, Farewell My Concubine and many others.
[divider][/divider]
Lam Ching Ying 1952-1997
Lam Ching Ying was a great stuntman, Actor and martial artist who appeared in around 90 movies as either a stuntman or actor. Lam worked behind the camera as assistant director and became Sammo's right-hand man of the stunt team in the 1970's and 1980's. Lam got to show his real kung fu skills on screen in movies such as The Magnificent Butcher and The prodigal Son, showcasing excellent wing chun skills and use of the fan. After all the success of the Mr.Vampire movies, in 1995 Lam was cast in a tv series titled Vampire Expert. In the 1980's Mr.Vampire was going to be made for the international film market and was to star Lam Ching Ying, but after a few days of filming, production stopped and the movie never got made.
Some of my favorite movies of his are The Prodigal Son, School On Fire, Red And Black, The Eternal Combat, Mr Vampire, Eastern Condors, Spooky Encounters and lots more. He got type cast after starring in Mr.Vampire as the toast priest, even though he did a great job in that role, he had so much more to give.
All these actors had something special to give to the audience and there life will never be forgotten as each day somebody out there watches there movies and may that carry on forever. If you would like me to mention anyone in the next feature, please comment in the box below. The second part will include Lau Kar Leung and Ricky Hui.
source:china.org – wikipedia