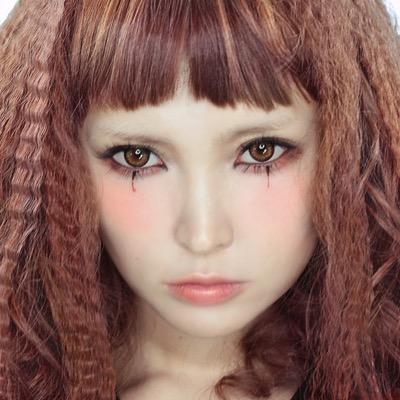 TORICO is a director, fashion designer and blogger. Her first short film, "Mikagami" (2004) received great reviews after its screening in Fantasia International Film Festival and Yubari, and was later screened at festivals all around the world. In 2006, she made her debut feature film, "Ikerushinibana", which was again screened in festivals around the world, garnering very positive reactions. Her latest film "Midori: The Camellia Girl" is based on the infamous ero guro manga, "Shojo Tsubaki" by Suehiro Maruo. TORICO has also published a photobook, has her own blog about fashion on Numero Tokyo, is the director and designer of the Mewee Dinkeee brand, and the founder of the Chiyuri Association.
We talk to her about her career, her latest movie, ero guro, the Japanese movie industry and many other topics.
"Midori: The Camellia Girl" screened at Japan Filmfest Hamburg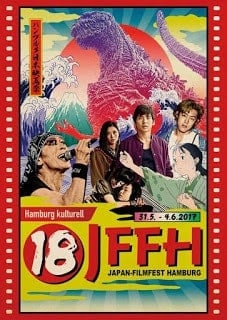 You are foremost a fashion designer. Why did you decide to become a filmmaker, and can you tell us a bit about your path to your first feature film? In general, how was the experience of shooting your first feature film?
Although I am a fashion designer, actually I was a film director before I became one. "Midori: The Camellia Girl" will be my second feature film.
As a director, I started with an independent short film, which received awards at domestic and foreign film festivals, and through this, I was able to shoot my first feature film.
Why did you decide to adapt Suehiro Maruo's manga? What is your opinion of the ero guro style , and why do you think it still has an appeal among Japanese audience?
I am so respectful of Suehiro Maruo, and a big fan of his. So, I thought that I wanted to visualize his work.
We hear that in Europe ero guro is recognized and established as a cultural phenomenon, but in Japan, it has not been established yet. I think that is very disappointing. So, with this movie, by expressing the beauty of ero guro, I hope to establish it in Japan also.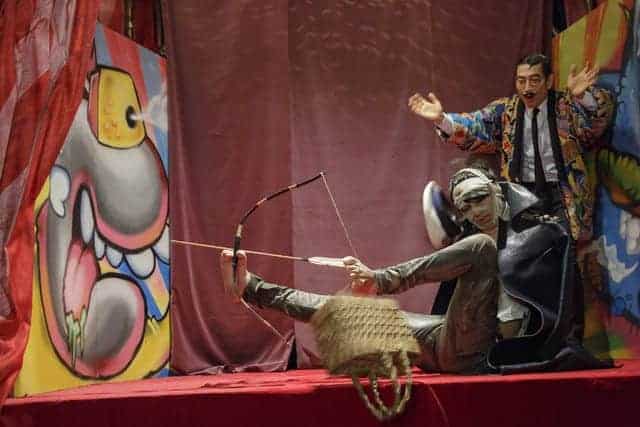 The gore element is toned down in comparison with the manga. Was this your choice or a necessity in order for the film to be able to screen? In general, what is your opinion of violence and gore in a film? How do the actors react when having to shoot such scenes?
Since the release of "Midori Camellia Girl" by Animation in 1992, many viewers complained to the publisher, because the manga is filled with taboo and discriminatory elements. So, before I shot this film, I promised the production company to exclude the above elements. In that fashion, the gore element was toned down, in order for more people to be able to watch the film. Nevertheless, the manga has a lot of nice points, for example a unique composition and beautiful drawing. So, I emphasized those factors, and, I think, the outcome was great.
I think gore can be very effective if it can be "artistic".
The actors had a hard time, since they had to put on a lot of special make up, in a lengthy procedure that even resulted in them feeling itchy all the time.
Kumiko Takeda's costumes in the film are truly magnificent. How did this collaboration came about?
I think Kumiko Takeda's costumes are awesome too! I did not get acquainted with her directly. But I wanted her to do the costumes so much, so I asked her through an e-mail and she accepted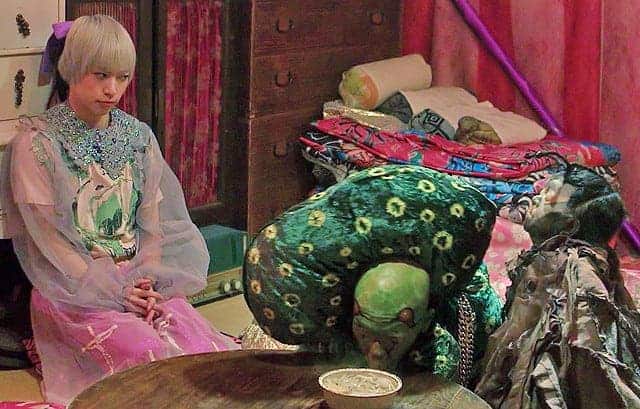 Why did you choose to entail animated sequences in the film?
Young people now have a tendency to get bored because they only watch YouTube. So I thought about having the audience change their mood by putting animated parts in the film
Risa Nakamura, who plays Midori, makes her debut in this film. Was it difficult for you having a rookie protagonist? At the same time, the film features veteran Mame Yamada. How did this cooperation occur?
Yes, Risa Nakamura debuted in this film, so it was a bit hard for her int terms of acting. However, everyone has a first time, and that aspect even helped with her innocent image in the film.
I wanted to work with Mame Yamada, so I am lucky I got the opportunity. I think he is a person who can portray a transcendent human being.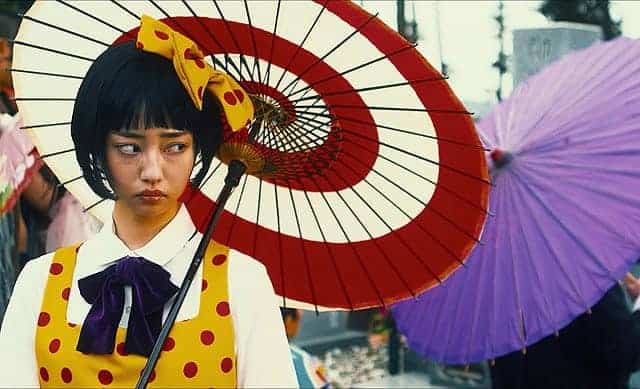 I was very impressed by the film's site (http://www.vap.co.jp/s_tsubaki/). Can you tell us a bit about it?
The team that designed the site did an excellent job, and even created the graphics with just a single shooting
What is your opinion of the Japanese film industry at the moment?
It seems as if the same theme is being made with the same director and the same actors. That is why young people have no interest in Japanese movies. I think we should shoot more original movies.
What kind of films do you like to watch and which filmmakers have influenced you the most?
I like movies that are entertaining and escape from reality. My favorite directors are Terry Gilliam, Jean Pierre Jeunet and Tim Burton
What are your plans for the future and can you tell us a bit about the Chiyuri Association (https://numero.jp/torico/archives/338)?
To shoot one genre film and a documentary. Chiyuri Association is a group dealing with movies, but also fashion and anything visual.