Taiwanese director Tzu-Hsuan Hung started with short movies. It may be out of habit that in his feature debut, "The Scoundrels"( "Kuang tu") that premiered in 2018 in Busan, he seems to be short of time, not wasting any minute to tell his action-packed story. Before a quarter past, we are familiar with the main character's troubled past and no less disturbed presence, we get to know a mysterious criminal, and we witness a first fight (let me assure you, there's no shortage of them later on). Just another violent crime thriller.
"The Scoundrels" is screening at Slash Film Festival 2019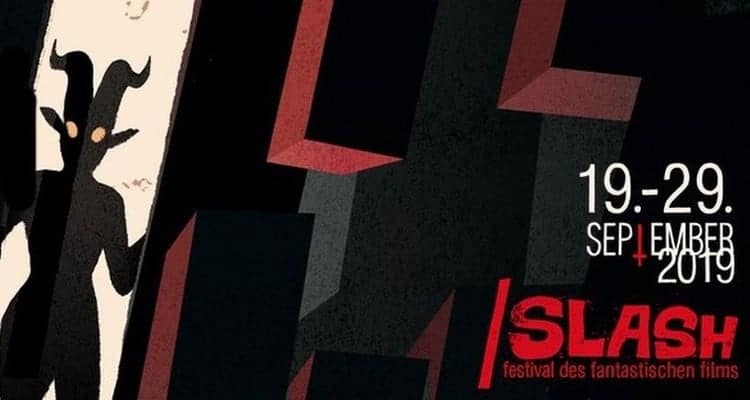 Right in the first scene we find a character in all sorts of troubles, asking himself how have he landed in this situation. A viewer is equally agog, and the story narrated in a retrospect will gradually satisfy his or hers curiosity. The lad in distress is Liao Wen-jui (JC Lin), a former basketball star, who fell out of grace by beating a nasty spectator during a match. The victim of Liao's anger outburst needed a medical treatment, so apart from being sidelined from professional sport, Liao also needed to pay a hefty compensation. Now he works as a parking attendant and tries to free himself from debts, by working for a petty gang of car thieves tagging four-wheelers with a GPS device.
Meanwhile, Raincoat Robber (Kang-Ren Wu), who steals money from bank convoys during the most miserable (and screen-friendly) weather conditions, hits the headlines. In an unexpected twist of fate, the paths of both men will cross and they become partners in crime, although with Liao Wen-jui it is not quite the matter of choice (what kind of choice one can make being at gunpoint?). What comes next is a crazy ride of well-choreographed fights (courtesy of Hong Shi Hao), gunshots, police-thief cat-and-mouse game, good and bad policemen duo, followed by amusing banters and obligatory turns. All is spiced up with a well-measured dose of dark humor.
Of course, we have seen all those elements, and a seasoned genre viewer would easily figure out surprises. But despite a modest budget, all is crafted so smoothly and with such a pace, that you don't mind. Dynamic camera work pulls out the best out of rough-and-tumbles and includes some inventive sequences like shaky and scratchy shots from a security cam incorporated between more conventional takes of an actual brawl. The use of locations is impressive and the rain makes the events more exciting. The most enjoyable part however is the relationship between Liao Wen-jui and the Raincoat Robber, which LP Hugo nicknamed fittingly in his review "love/hate bromance". It even had a potential for a much deeper development and making this story something more than just adrenaline-driven entertainer.
Disappointingly, the film is rather typical all-male affair, though there is a little space also for a feisty female character. But Liao's girlfriend is just a mere, characterless decoration with big, sympathetic and understanding eyes.
Overall, the director delivers an enjoyable crime flick in neo-noir aesthetics, providing enough entertainment to forgive him the movie's flaws. And I'll definitely will be looking forward for his upcoming projects.