2019 is a festive year for Korean cinema. Not only did "Parasite" by Bong Joon-ho win the first Golden Palm in its film history in Cannes last May, but it was also 100 years ago that the first Korean film "Fight for Justice" (1919, KIM Do-san) was released. Those who want to celebrate can do so at to the Korean Film Festival Brussels from 31 October to 9 November.
The theme of this year's festival 100 Years of Korean Cinema: Portraits of Korea offers the opportunity to become acquainted with its varied character. The program is divided into two parts: Historic Classic & Modern Classic. The Historic Classic section consists of five classics while the Modern Classic part highlights six recent releases. The festival also shows a compilation of short films and there is attention for animation and documentaries.
Opening film 31st October
Miss & Mrs. Cops (2019, JUNG Da-won).
This crime comedy is a feminist version of the buddy cop film. In addition to the usual characteristics of this genre, this film also has a social undertone. For example, gender discrimination at work is discussed and there is a storyline about spy cam porn, both topics that are currently receiving a lot of attention in South Korea. The film did really well in the Korean box office.
Closing Film 9th November
The Gangster, The Cop, The Devil (2019, LEE Won-tae).
This is an action thriller fully charged with garish neon signs, roaring car chases, and stinky blood. Dong-soo, a gangster and Tae-suk, a cop chase after a psychopathic serial killer who mercilessly killed people without reason.
Pansori performance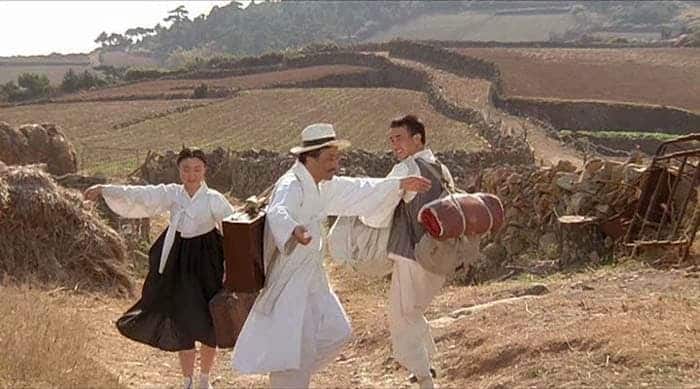 Visitors to the film Seopyeonje (1993, IM Kwon-taek) are then treated to a pansori performance: a typical and traditional way of telling musical stories. The film tells about a family of traditional pansori singers and their struggle for survival in the modern world. It was extremely popular when it was released (it attracted more than a million visitors in Seoul alone) and thanks to this popularity Pansori experienced a revival.
Historic Classic
Goryeojang – (1963) by Kim Ki-young. The title refers to the practice of families abandoning relatives in the mountains once they reach old age.
The Man with Three Coffins – (1987) by Lee Jang-ho, tells a non-linear, dream-like story that addresses issues of displacement after the Korean War.
Sympathy For Mr.Vengeance – (2002 ) by Park Chan-wook, reveals his signature hard-boiled style of depicting characters with unlucky fates in a cycle of violence.
The Foul King – (2000) by KIM Jee-woon. This film is about how an incapable banker becomes a wrestler who is good at fouls.
Modern Classic
Idol – (2018 ) by Lee Su-jin, an action-packed and blood-soaked neo-noir.
Intimate Strangers – (2018) by Lee JQ A remake of the 2016 Italian black comedy Perfect Stranger.
A Resistance – (2019, European Premiere) by Joe Min-ho, based on the true story of Yu Gwan Sun, a political activist who became a symbol for the struggle for Korean independence against Imperial Japanese rule.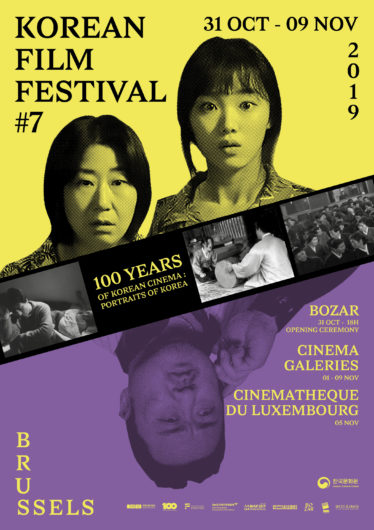 Modern Classic – Animation
Princess Aya – (2019) by Lee Sung-gang, Born with a curse of transforming into a wild animal, Princess Aya of the Sabi Kingdom chooses to marry Prince Bari to prevent the invasion of the hostile desert Kingdom of Vatar.
Motel Rose (2018) by YEO Eun-a , the story of a middle school girl who works at a motel in a red- light district and meets a girl who resembles her favorite singer "Rose."
Cocoon (2015) by YEO Eun-a , he story of a girl who looks after her ill mother, shown together with Motel Rose
Grand Bassin (2018), An afternoon at the swimming pool, short film shown with closing film.
Modern Classic – Documentary
The Sea Of Itami Jun – (2019, international premier) by Jung Da-woon reflects on the life of architect Itami Jun, who was born and raised in Japan but kept his Korean identity, through the words of people and his architecture.
My Name Is Kim Bok-Dong – (2019, international premier) by Song Won geun, follows the struggle of Kim Bok-dong whose body and soul were ravaged as a victim of the Japanese sex slavery during the Japanese colonial period.
Family In The Bubble – (2017) by Ma Minj, a personal story touching on issues around class, wealth and barriers to upward mobility.
Short Films
Judgement (1999), Two different families claim the body of a woman killed in a catastrophe. Park Chan-wook draws on a disaster that took place in South Korea to ironically criticize the greed of rampant capitalism.
Haenyeo: Women Of The Sea (2013), Haenyeo refers to the women free-divers of Jeju Island, South Korea. PARK Chuwar (82) share her daily routine as well as her past.
Bargain (2015), In a hotel room, a young woman in a school uniform has an illicit rendezvous with a man who's arrived with certain expectations. He tries to bargain her price on the grounds that she is not a virgin.
The Life (2006), Life's ordeal which we cannot avoid is expressed in this film through an old man. It is represented in his reminiscence. represented by a unique technique called 'scratch on crayon'.
Sawol (2015), Sawol means April in Korean. On April 2014, a ferry sank. A person looked at the image of the sinking. This event starts to haunt the protagonist.
Day Trip (2013), The girl is depressed not to win the first prize at a contest. The old master wants to cheer her up, but he's so clumsy at warm comforting…