The full programme and tickets for the 13th edition of CinemAsia is now available online. This year, CinemAsia will introduce films from China, Hong Kong, Taiwan, Korea, Japan, Indonesia, India, Bhutan, Thailand and The Philippines. Enjoy the biggest box office hits, like "Exit" (Lee Sang-geun, South Korea), "Gundala" (Joko Anwar, Indonesia), and "The Wild Goose Lake" (Diao Yinan, China), and check out the work by upcoming and young directors from Asia, like "Lunana: A Yak in the Classroom" (Pawo Choyning Dorji, Bhutan), "Moonlit Winter" (Lim Dae-hyung, South Korea) and "Dolly Kitty and Those Twinkling Stars" (Alankrita Shrivastava, India). There is something for every Asian cinema lover!
Online ticket sales start today. Explore the complete programme below or check out their website for more details about their complete film selection.
Special Focus Diaspora: "Neither Burned, nor Banished"
CinemAsia Film Festival traditionally screens a wide variety of Asian diaspora films. This year we've asked veteran film programmer and critic Léo Soesanto (Cannes, IFFR) to guest curate a special selection of five films that represent the Asian diaspora on a world-wide scale.
Competition Jury 2020
With "Detention" (John Hsu, 2019), the biggest Taiwanese box office hit of 2019 under her name, we're very honoured to have producer Aileen Li as a member of a Competition Jury. Together with festival programmers Inge de Leeuw (IFFR), Julian Ross (IFFR/Locarno), film critic Floortje Smit (De Volkskrant) and writer and journalist Pete Wu, the jury will award one of the eight competition films with the Best Film Award during the closing ceremony.
Official Selection
From spectacular blockbusters to progressive indie films and art house productions, the festival dedicates itself to finding the la crème de la crème of the Asian film spectrum. The selections also include poignant documentaries, animated features and short films. Browse through the film program, use filters to find out which films are amongst your favourites.
International Guests
In addition to Aileen Li ("Detention," Taiwan, Official Selection) the festival will welcome director Amano Chihiro ("Mrs. Noisy," Japan, Opening) and actor Lo Chun Yip ("Suk Suk," Hong Kong, Official Selection & Fagara, Hong Kong, Competition Section) to present their films to the audiences.
World Premiere and International Premieres
CinemAsia is proud to present the world premiere of the international version of Putrama Tuta's "A Man Called Ahok" (2020, Indonesia, Official Selection), an Indonesian biopic about the early life of one of Indonesia's most divisive and influential political figures. CinemAsia also hosts the international premieres of "Yellow Ribbon" (2019, South Korea, Official Selection) by director Ju Hyun-sook, a heartfelt documentary about the Sewol accident and "Moonlit Winter" (2019, South Korea, Official Selection) by Lim Dae-hyung, a tender story of relationships and love which transcends conventional boundaries.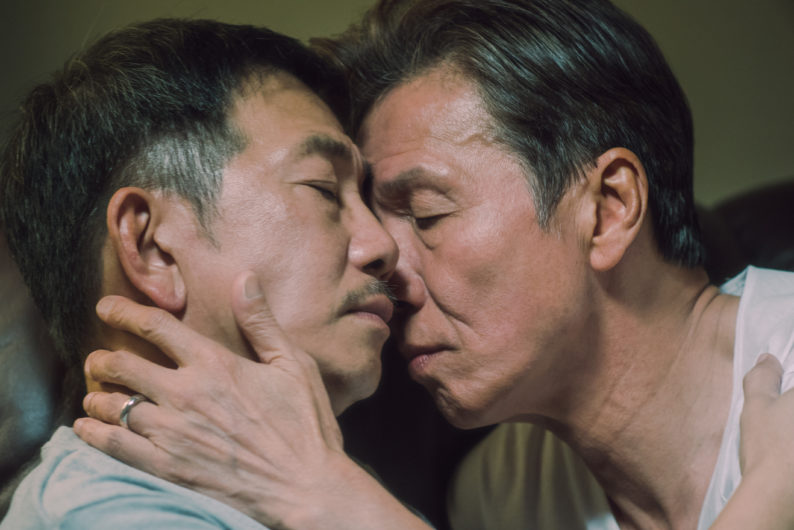 Side programming
The festival also offers a multifaceted side programme – including a Food Market for culinary discoveries and a special LGBTQ+ programme. Visit us Saturday March 7 and 8 for the Food Market and be there or square for the Rainbow Karaoke March 6th. The rest of the Side programming, including a special Queer Art Brunch can also be found on the site.
And one last note from the festival: See you there!