In a category that is mostly dominated by Hollywood productions, particularly since epic films demand a rather significant budget, it is also interesting to highlight that Asia has also had its share of epics, most of which are of significant quality, even considered masterpieces. Samurais, historic events, wuxia, fantasy are all elements included in the movies of the list, which, once more, aims at diversity.
Most of these films are co-productions from companies from many countries. "Mongol" for example is a co-production between Russia, Germany, Kazakhstan and China. Instead of filling the titles with countries, we chose to just mention the country that the main story is based. Thus, in the case of "Mongol", Mongolia is mentioned as the country of origin.
Without further ado, here are 20 excellent Asian epic movies, in alphabetic order
1. 13 Assassins (Takashi Miike, 2010, Japan)
Miike took the former film and added violence, blood, and slapstick humor (the scene with the mayor is preposterously hilarious), thus transforming it into his own unique style. The movie is split into two parts: the initial one has almost no action, apart from Naritsugu's violent acts that are shot in Miike's typically extreme fashion; the second is filled with impressive battle scenes, where the large budget of the film becomes obvious. (Panos Kotzathanasis)
Buy This Title

In the end, the film is a stellar and wholly worthwhile Fantasy/Action/Drama epic that really seems to embody what the best of South Korean cinema has to offer. It's big-budget look and feel offers worthwhile counterpoints to mainstream Hollywood, and yet the regional twist in the storyline and attitude towards its characters, the film emerges as a fine effort for those willing to take a chance on that material or fans of Korean cinema in general (Don Anelli)
Buy

This

Title
3. Assembly (Feng Xiaogang, 2007, China)
"Assembly" tells the true story of Captain Gu Zidi, who ends up being the lone survivor of a heroic effort that sees all of his company killed but are never recognised for their sacrifices. Joining the army again during the Korean war, Gu sets off to prove his men's heroic deeds and get them the recognition they rightfully deserve. Director Feng Xiaogang perfectly balances very well done large scale action sequence with emotional quotient, giving the Chinese audience an anti-war film which they lapped up, making it a huge box-office success, even if the script ultimately lacks what it makes up for in the technically strong battle scenes. (Rhythm Zaveri)
Buy

This

Title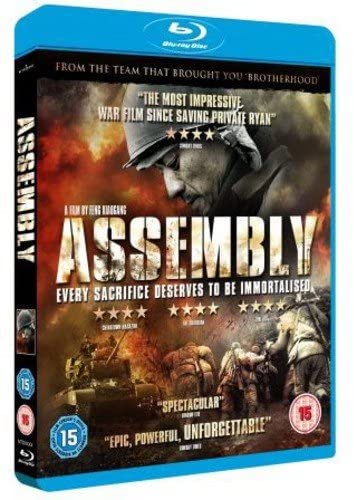 Tanit Jitnukul pens and directs a true epic that benefits the most from its utterly impressive, but also very realistic battles. This realism is chiefly achieved through the chaos depicted in each battle, where each warrior seems to act on his own, without the precision usually associated with similar Hollywood productions. This tactic results in the scenes accurately portraying the despair and mayhem associated with guerrilla warfare. Particularly the hand-to-hand combat scenes are brilliant, exemplifying the work done by both the fight coordinators and the stuntmen (Panos Kotzathanasis)
Buy This Title

5. Berserk The Golden Age Arc (Toshiyuki Kubooka, 2012-2013, Japan)
Based on the ongoing manga series by Kentaro Miura, "Berserk: The Golden Age Arc trilog"y is set in a place obviously inspired by medieval Europe. Following the Hawks, a band of mercenaries, and Griffith, their leader, it introduces us into a world of combat and intrigue. Even though the CGI used in these animated features is not always of the highest quality the framing of shots and mise-en-scène during the big battle scenes more than make up for this. Thanks to the fact that director Toshiyuki Kubooka and writer Ichirō Ōkouchi worked as a theme on all three films, they have a rounded, homogenous feel and as such the trilogy provides its viewers with an entertaining watch. (Nancy Fornoville)
Buy

This

Title
6. City of Life And Death (Lu Chuan, 2009, China)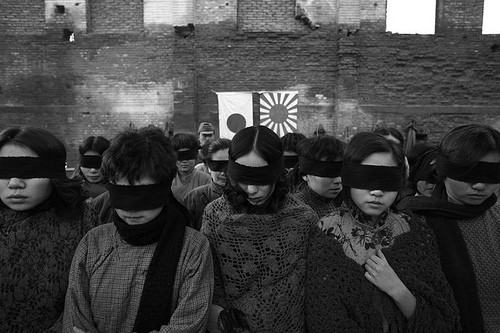 The direction and the overall style have a documentary feel that stresses the fact that Chuan Lu's purpose was not only to portray the atrocious acts in order to demonize the Japanese soldiers, but also to highlight the reasons that led them to become, in essence, animals. His approach, that presents the events through the eyes of members of both sides also moves in that directions (Panos Kotzathanasis)
Buy This Title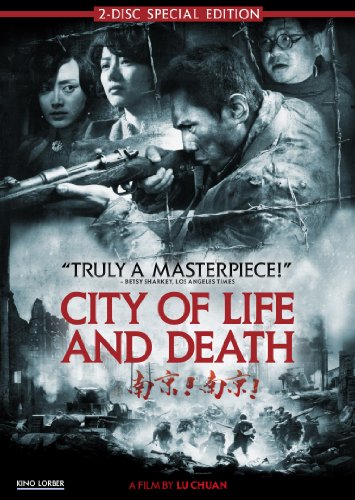 7. Hero (Zhang Yimou, 2002, China)
Inspired largely from "Crouching Tiger, Hidden Dragon", "Hero" is another technically sublime film, with solid cinematography and costumes, and an overall incredible production value. Furthermore, Zhang drew heavily from the chemistry between Tony Leung and Maggie Cheung to present a film with equal parts action and drama. In that fashion, the action scenes may be far less violent than they usually are in this genre, but they compensate by being elaborate and artistically competent.
Buy

This

Title
Lee managed to take a wuxia novel mostly concerning martial arts and transform it into a delirious, audiovisual poem, where each character fights for a different reason: love, honor, and recognition. However, love is eventually proven to be the strongest driving force. In that fashion, Lee transcended the wuxia genre, creating a new category, with films like "Hero" and "House of Flying Daggers" following his example. Furthermore, the film was technically flawless, incorporating a number of exquisitely choreographed fight scenes by Yuen Woo Ping that occurred in trees, on wires, and on city walls. (Panos Kotzathanasis)
Buy This Title
9. House of Flying Daggers (Zhang Yimou, 2004, China)
Another visual masterpiece by Zhang, "House of Flying Daggers" is an epic dedicated to love, hate, passion, and revenge, in a distinctive Chinese combination. The story actually revolves around the romance, which is in constant danger of becoming a tragedy. However, Zhang did not neglect the action elements, with some magnificent scenes occurring in the woods, where the film's cinematography is astonishing. (Panos Kotzathanasis)
Buy

This

Title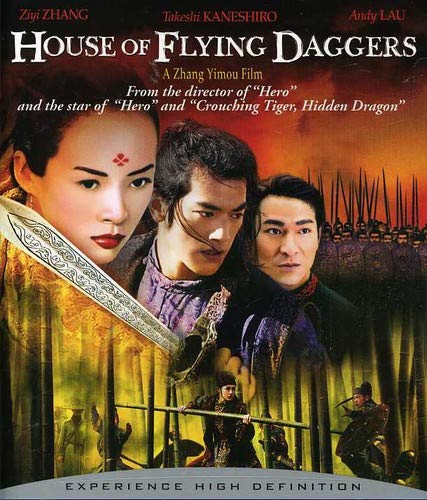 10. Lagaan: Once Upon a Time in India (Ashutosh Gowariker, 2001, India)
224-minutes long epic on Indian freedom fight. Though do not expect typical historical chronicle approach. Ashutosh Gowariker, inspired by the humorous French Astérix comic book series about the Gauls fighting Romans during the era of Julius Caesar, tells the story of Indian villagers opposing Bristish colonial rules in a form reminiscent of a folk tale. The storyline is woven around a bid resulting in a game of cricket, which simple Indian farmers are going to play with British aristocracy. The stakes are high. Drought damaged crops and people have no income. If villagers win, they won't have to pay taxes(laagan) for 3 years. If heartless Brits finish triumphant – the amount to pay will be tripled. It is more than just a sports fairy tale, as plenty of well-thought sociopolitical contexts are included. Smart, witty with the fitting dose of grandeur, fantastic music by A.R. Rahman, and dozens of colorful figures, the movie appeals not only to the cricket lovers, which resulted in a Oscar nominee in the Best Foreign Language Film category. (Joanna Konczak)
Buy

This

Title
The list continues in the next page