If you're a fan of Asian cinema, you probably realized a long time ago that some countries seem to have the market cornered when it comes to producing movies for certain genres. Being not only a fan of the movies, but also of the everyday television shows such as dramas and variety shows, I have noticed a very steady trend in my film preferences based on country. Here are my personal favorites.
South Korea (Thrillers, Shooter and Historical)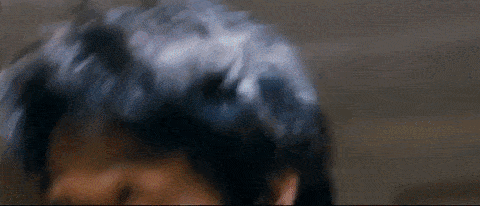 The Man From Nowhere
If the overwhelming force of the Hallyu Wave hasn't swallowed you up by now, it's probably because you're not really into Korean pop music (K-pop), but there is way more to South Korea than catchy music. Korea is not only becoming synonymous with K-pop, but their film industry is really taking off as well with K-dramas (Korean drama/television mini-series). The majority of these dramas are Romantic Comedies, also known as Rom-Coms.
This type of television series tends to do very well in both Korea and around the world, garnering the attention of millions of fans globally. Not only do they boast star-studded casts, they have rather decent budgets allowing for plenty of room for creativity. This success has also spilled over into movie productions.  South Korea is arguably the best when it comes to romantic comedy dramas, but for some reason I am not that into watching movies about love stories.
My favorite Korean films are saeguk (historical) films and shooter flicks. I'm always drawn to historical movies and South Korea has definitely produced several very noteworthy films worth recommending. Recently I was really impressed with Memories of the Sword. When it comes to shooter flicks, there are three that I have seen at least twenty times: The Man from Nowhere, The Company Man and The Suspect.
There are dozens more I could recommend but these are my favorites. These modern day shoot 'em up movies rival Western shooter films with an insane amount of bullets, daredevil car chases and tons of hand-to-hand combat. They have every single thing that I love about violent films, in abundance.
Japan (Gangster/High School Delinquent)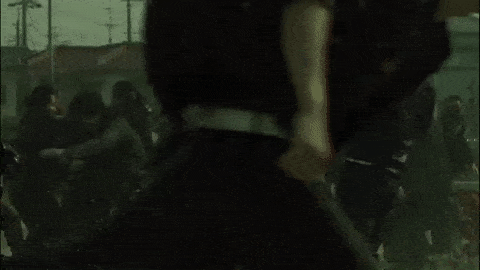 Crows Zero
Three words: Crows Zero Trilogy. If you have never seen it, you are missing out. Seriously.  They are about a high school gang leader fighting for notoriety and control. These kinds of movies can be a bit corny and sometimes even boring but not the Japanese ones. Think about it.
The Yakuza have to start somewhere, right? Where better than high school? Although the fight scenes are outrageously over-exaggerated and there is no real plot to speak of for many of these movies, that's really a part of their appeal. If Shun Oguri beating the crap out of every and anyone doesn't do it for you, then turn your sights to Battle Royale. It's Hunger Games' crazy uncle on drugs. First of all, who thinks of this stuff? It's survival of the fittest in the most dangerous way possible for the weakest group of people possible. Even still, it's exciting because it's full mindless killing.
I mentioned the Yakuza earlier. Well, Japan is extra good at gang and crime related movies. Since they have very strict gun laws, many of the kill scenes use knives and other weapons allowing for maximum violence. Their deaths scenes tend to be excessively bloody and ferocious. I absolutely love it.
China (Historical, Martials Arts/Kung Fu and Gangster)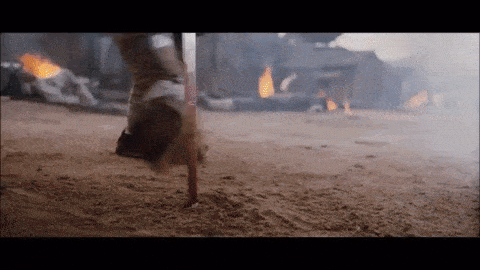 Red Cliff
One might think that Chinese movies are my favorite since I have fallen for not two but three different kinds of films produced in China. One would be right. Aside from martial arts/kung fu movies, gangster, zombie and historical movies are my favorite, in that order. Blame it on my childhood. Growing up, I was heavily influenced by the Shaw Brothers classics and am now also a big fan of H Brothers.
I absolutely love a movie that invests a lot into the fight choreography being realistic and dramatic. Chinese films deliver on this big time for me. Movies about the Chinese mafia are especially gritty and hard-hitting. Even though the stories are typically fictional, the way they are depicted lends a bit of credence to the reality of it all. There are very few times I can think of that I felt Chinese gangster movies were reaching.
Now when it comes to historical films, South Korea has a strong grasp on this genre for me but the sheer effort in artistry and storytelling done with Chinese movies is stimulating and charming.
Movies such as Red Cliff, Saving General Yang and The Warring State are so artistic and beautiful to watch. I become so engrossed in these kinds of films that I can watch them over and over again.
I can't leave without giving a shout out to Thailand and Indonesia as honorable mentions on my list for martial arts movies. I have only seen a few movies that I know of, but I have not been disappointed to date. I have also been actively seeking out more movies made from these two countries, but that subtitle life can be a real struggle sometimes. If you have any suggestions, send them my way. I am always down to watch a great movie. Anyway, that does it for my list.
What are some of your favorites? Let's talk about it.