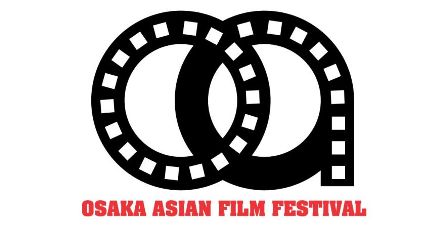 Osaka Asian Film Festival is held yearly under the theme of "From Osaka to All of Asia!" We are pleased to announce the line-up of the 14th edition of OAFF.
The number of selected films is 51 in total, including 14 Competition films. We will screen 10 World Premiere films and 9 International Premiere films. Films from 17 countries and regions, including China, Hong Kong, Macau, Taiwan, Korea, Vietnam, Thailand, Malaysia, Indonesia, the Philippines, India, Sri Lanka, Serbia, Croatia, Montenegro, the USA and Japan, will be screened.
Name: OSAKA ASIAN FILM FESTIVAL 2019 (OAFF 2019)
Presented by: Osaka Executive Committee for the Promotion of Moving Image Culture
Dates: March 8 (Fri) – 17 (Sun), 2019
Venues: ABC Hall, Cine Libre Umeda, Hankyu Umeda Hall etc.
Opening Film – "RANDEN: The Comings and Goings on a Kyoto Tram" by Suzuki Takuji (鈴木卓爾)/2019/Japan. World Premiere
Closing Film – "Daddy Issues" by Ochiai Ken (落合賢) /2018/Vietnam
Competition Section – 14 films This section will present 14 films chosen from films completed on or after 1st October 2017 and unreleased in Japan. The international jurors will choose the winners of the Grand Prix and Most Promising Talent Award from these films.
Special Programs – 7 films This special program highlights new movements in Asian cinema and features a wide variety of films.
Indie Forum – 10 films This program will present 10 films by new, innovative and challenging talents. The JAPAN CUTS AWARD will be bestowed by the Japan Society to one Japanese film selected from this section.
Special Screening – 4 films
Special Programs – 6 films (Including 3 Competition section films) This program will present Hong Kong films by a new generation of filmmakers in cooperation with Hong Kong Special Administration Region Economic and Trade Office Tokyo.
Special Programs – 7 films In cooperation with the Ministry of Culture, Taiwan and the Taiwan Cultural Center of Taipei Economic and Cultural Representative Office in Japan, OAFF 2019 will showcase excellent new Taiwanese films that mirror current Taiwan.
Supported Program – Housen Cultural Foundation: Support for film study and production> 4 films – Admission Free. Based in Osaka, the Housen Cultural Foundation supports film study and production in graduate schools. This program will show the three films supported by the Housen Cultural Foundation. This section is co-hosted by National Museum of Art, Osaka. Admission is free. There is also a related special screening of "Old Love" as an achievement of joint film production between Japanese and Korean Movie Educational Institutions.
For more information, visit their official site