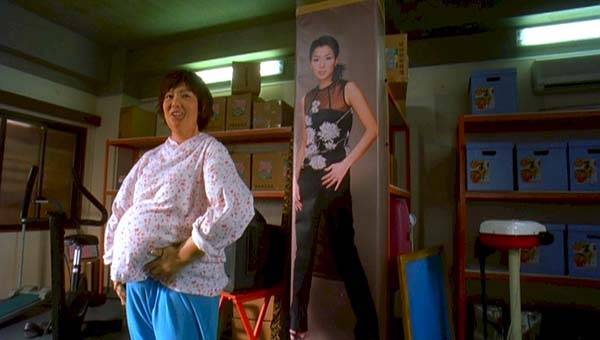 During the peak of their careers, Andy Lau and Sammi Cheng join Johnnie To's light farce "Love on a Diet". The romantic comedy that follows up on To's "Needing You" (2000) looks more superficial on first sight, but underneath the fat suits and slapstick interludes awaits us a social commentary movie.
Buy This Title
Sammi Cheng ("Infernal Affairs" 2002) plays exchange student Mimi Mo from Hong Kong who goes to Japan and falls in love with pianist Kurokawa (Rikiya Kurokawa). Kurokawa leaves to study music in the USA and returns to Japan as a big hit. Meanwhile, Mimi is depressed and compensates her downtimes with food, causing her to gain 200lbs. As Kurokawa returns, he does not recognize her anymore. Mimi meets Fatty (Andy Lau), who motivates her to lose weight in order to fulfill a promise that Mimi and Kurokawa made 10 years ago. But Mimi and Fatso fall in love and Mimi has to decide what she wants.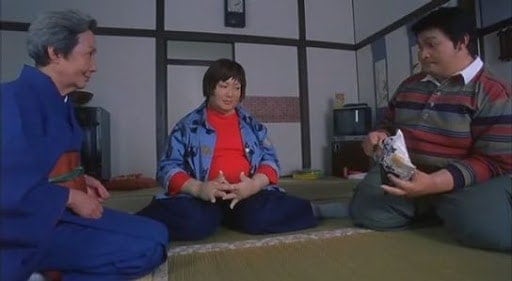 "Love on a Diet" is another comedic collaboration between Johnnie To and Wai Ka-Fai ("My Left Eye Sees Ghosts" 2002 / "Fat Choi Spirit" 2002). The story is very clichè and is willing to go anywhere for a laugh, but nevertheless, the actors put on a great show. Sammi Cheng and Andy Lau are hilarious and their political incorrect performances are very memorable. Most of the movie is carried by the good chemistry between the two lead actors. Looking at other To productions such as "Running Out of Time" (1999), Andy Lau has been able to pull off roles of different extremes (Old man/female character) before.
The fast-paced editing by Chi Kit Lau ("PTU" 2003) and colorful production design add a music video touch. Steven Tsang ("A Hero Never Dies" 1998) is responsible for costume design and, backed by a whole army of make-up and special effects artists, transforms Hong Kong's dream couple into oversized caricatures with unstoppable appetite. It is also one of the seldom movies in which Lam Suet ("Exiled" 2006) is not the thickest actor on screen. The veteran actor is joined by Wong Tin-Lam ("Election" 2005) as part of the companionship that advises Minni to get in shape again. In addition, To relies on a well-practised crew consisting of screenwriter Yau Nai-Hoi ("The Mission" 1999) and cinematographer Cheng Siu-Keung ("Drug War" 2012). Actors and crew symbolize the foundation of Johnnie To's production company Milkyway Image that produced the film.
"Love on a Diet" is about harmful beauty standards that are part of a narcissistic society. Its characters cannot escape these expectations and are doomed to obey them. All of their luck and happiness is bound to the validation of others. That's the reason why the main characters, Mimi as a female in particular, are trying so hard to lose weight. That's where the comedy hits some darker and more serious tones. Self-Hatred, feeling unworthy to be loved and body-shaming are at the same time part of the comedic concept of the film but also criticized, as the characters learn more and more how to accept themselves.
It's a thin line that Johnnie To draws here once again. Shooting box office hits like "Love on a Diet" is part of his strategy to finance more personal projects that made him a worldwide acclaimed director. Compared to his further works, To often pends between light commercial movies and his die-hard action genre films. I guess that's part of what made him such a diverse director and also reflects on how to survive in the industry.