It's that time of the year and here at Asian Film Vault, we decided to have our first ever poll regarding the best films of the year. The votes were cast and counted and we came up with 18 films from 2017, that we consider the best of the year. And although Japan has the lion's share in the list, we feel that we covered a large portion of Asia with our picks, since the titles include films from India, Thailand, Hong Kong, S. Korea, and Indonesia
Without further ado, here is the countdown.
(By clicking on the title of each movie, you can read the whole article)

As a musical with younger target audiences in mind, "Jagga Jasoos" lives up to the expectations and ends up as a visual treat through a brilliant performance of the protagonist. (Sankha Ray)
Buy This Title

"Kodoku Meatball Machine" is among the best splatter films ever made, a movie that highlights Nishimura's style and extreme imagination in the most impressive fashion, and a must-see for every fan of the genre. (Panos Kotzathanasis)
Buy This Title

Once again, Eiji Uchida has created a film that will resonate with many people. Superb performances, a tight script, and some memorable scenes make this well worth watching. (Matt Cooper)
Buy This Title

"Samui Song" is a neo-noir thriller with a very classic touch that will not disappoint film lovers. Well directed, well narrated and well performed, "Samui Song" is a bet worth seeing and worth contemplating. (Pedro Morata)
Buy This Title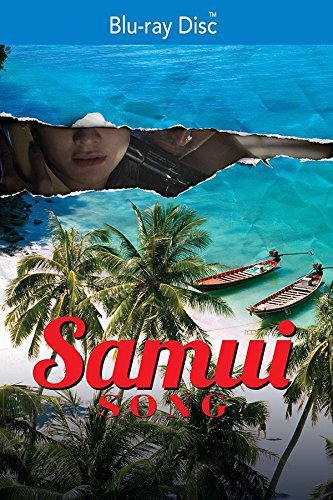 "Junk Head" is a truly great spectacle that highlights the many talents of Takahide Hori, proving that stop animation can be at least as good as the masterpieces of anime. Personally, I cannot wait to see the sequel… (Panos Kotzathanasis)

"Marlina" is a film with very few faults, that manages to present a completely different take on the western, through an artful, meaningful and quite entertaining approach. (Panos Kotzathanasis)
Buy This Title

"Tokyo Idols" deals with a difficult socioeconomic issue of contemporary Japan and comes out with many correctly raised, thought-provoking statements. (Sankha Ray).
Buy This Title

Through so many subtle commentaries and some straight questions, Masurkar has created a political satire that provides a realistic disillusionment on the government proceedings in India. (Jithin K Mohan)
Watch This Film

There are so few issues here that "Satan's Slaves" ranks as one of the finest entries in the genre, not just for the country but overall. (Don Anelli)
Buy This Title

As long as one doesn't expect to find any deep psychological truths on the nature of the serial killer or a deep character study of a murderer as such, "Memoirs of a murderer" proves to be as thrilling and satisfying as the original was. (Pieter-Jan Van Haecke)
Buy This Title

Packed with plenty of visual flourishes, frenetic action and a stellar storyline, this is easily one of the finest efforts of Sono's career. (Don Anelli)

"Vanishing Time: A Boy Who Returned" is a magical experience that captures the fleeting innocence of childhood, which is contrasted with the harsh world of the adult in which freedom is an illusion (Colette Balmain)
Buy This Title

Ann Hui is in great form and "Our Time Will Come" is another proof of her consistency in delivering solid universal dramas, populated by humane and relatable heroes. Easily one of the best movies of 2017. (Adriana Rosati)
Buy This Title

"BAMY", despite some faults in the narrative, is an accomplished debut, and shows that Jun Tanaka is a talent that definitely deserves more than one look in the future, particularly because some of the essence of Kiyoshi Kurosawa's horror films seems to be lurking in his style. (Panos Kotzathanasis)

"Noise" is a great feature debut for Yusaku Matsumoto, who manages to capture the essence of modern Tokyo through his elaborate narrative, impressive visuals and the performance of his cast. (Panos Kotzathanasis)

"The Villainess" is so much more than an action flick, particularly through its production values, acting and directing on the action scenes. (Panos Kotzathanasis)
Buy This Title

"Bad Genius" is a great film, an impressive combination of elaborate visuals, entertainment, and meaningfulness, by a director who seems to have reached very high standards in his work, in this second film of his. (Panos Kotzathanasis)
Buy This Title

All in all, despite feeling a bit repetitive, "Blade of the Immortal" is entertaining and fun and it will please the genre fanbase. An immortal super-hero seems a playful way to honor this bountiful director. Long live Takashi Miike! (Adriana Rosati)
Buy This Title